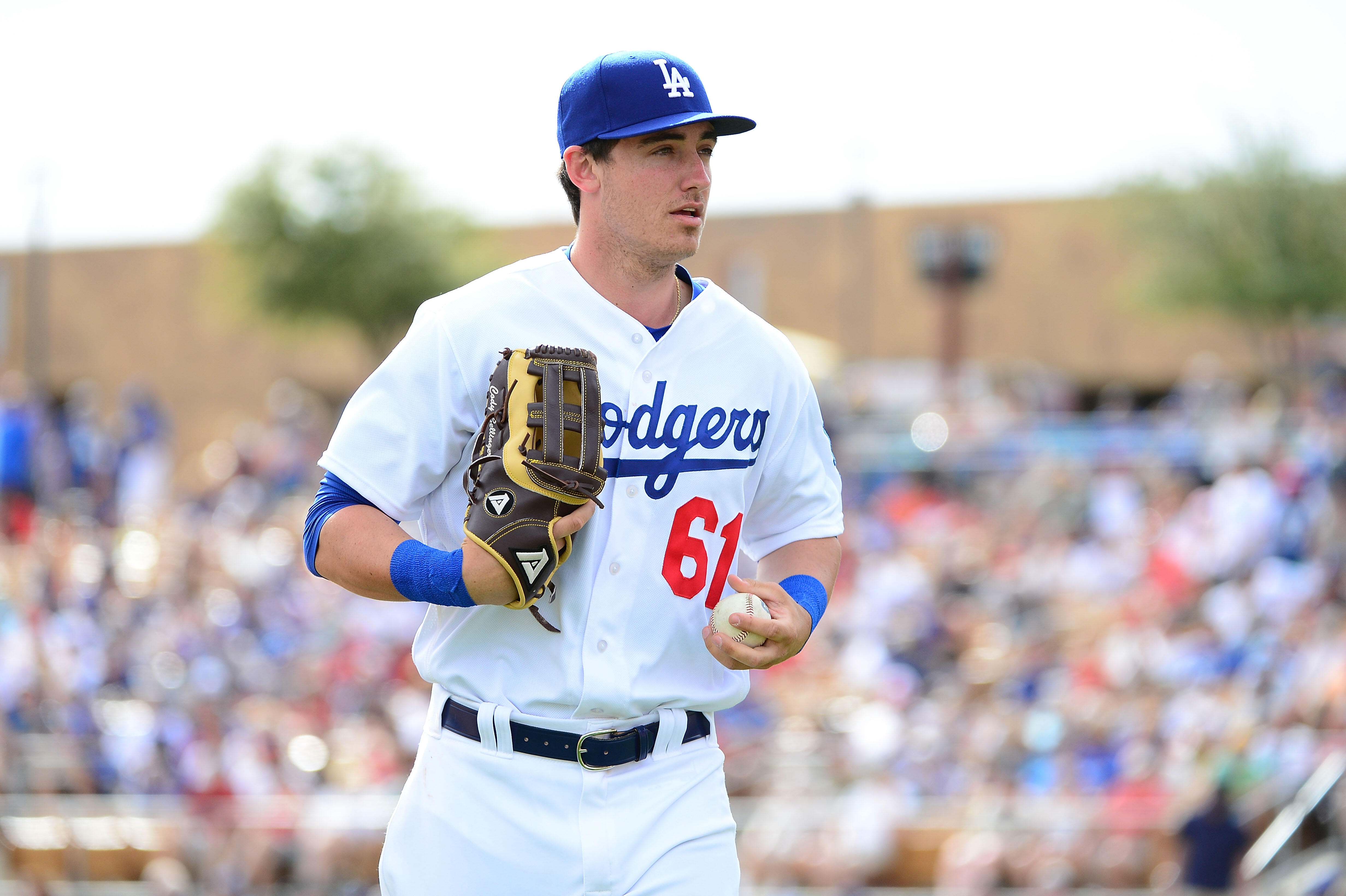 It's time. After weeks of speculation, Cody Bellinger is officially on the verge of his MLB debut.
MLB.com's Ken Gurnick reported on Tuesday that the top prospect in the Dodgers' system was being called-up to the majors, which was confirmed by AM 570 LA Sports' David Vassegh. It was reported earlier in the day that Bellinger would not be in Tuesday's lineup for Triple-A Oklahoma City.
Vassegh reports that the decision stems from a combination of injury woes -- with starting centerfielder Joc Pederson among the Dodgers on the DL -- and continued struggles at the plate.
"They just got shut out by Matt Cain, and Kike Hernandez got banged up," Vassegh said. "Don't forget, this would be Trayce Thomspon's spot if he was healthy."
Listen below to hear the latest details on this exciting revelation.