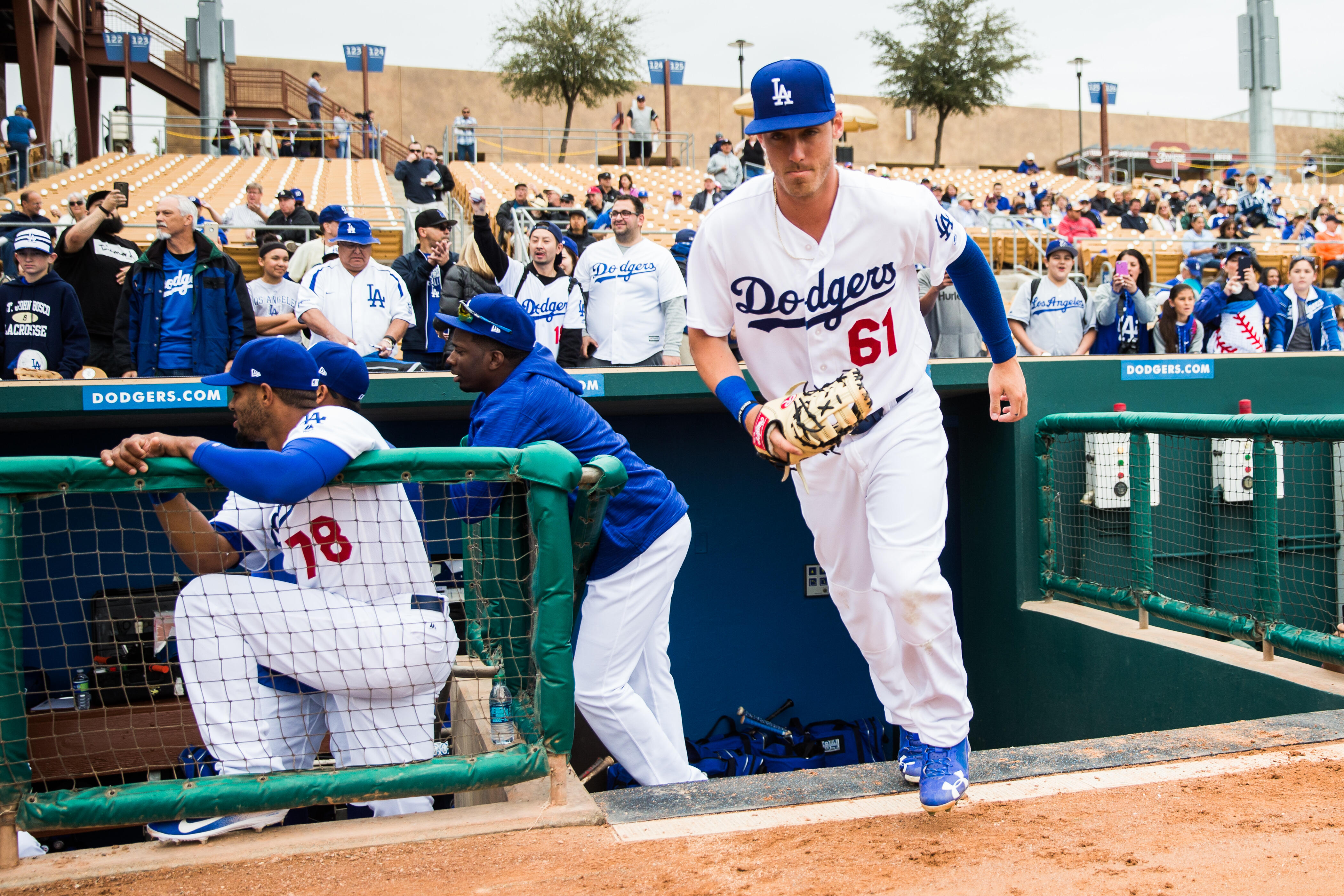 Cody Bellinger was called up by the Los Angeles Dodgers on Tuesday, and is already set to make his MLB debut.
Bellinger, the organization's top minor league player before his call-up, will start for the Dodgers in left field on Tuesday night against the San Francisco Giants. He will bat eighth ahead of Clayton Kershaw.
Bellinger has hit .343 with five home runs, 15 RBIs and 15 runs scored in 18 games for Triple-A Oklahoma City this season.