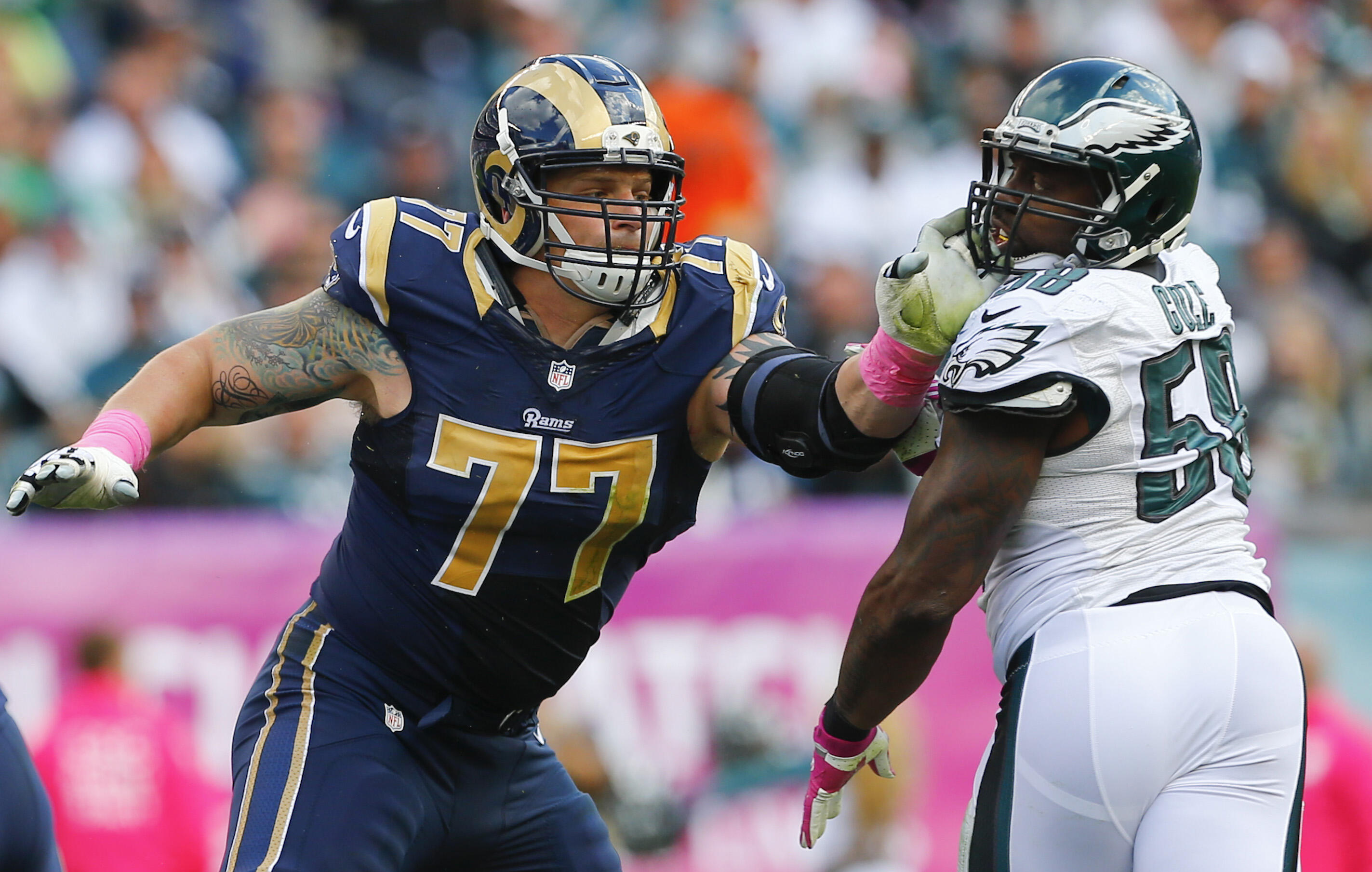 Former Rams offensive tackle Jake Long has become the latest NFL player to step away from the game at an early age, with the 31-year-old veteran announced his retirement on Twitter Monday morning.
Long suffered a torn Achilles while playing for the Minnesota Vikings last fall, and although he still has a desire to play the game, he also recognizes his physical limitations.
"As I continue with my recent rehab I realize that although my heart and mind still want to play, my body is telling me something completely different," Long wrote.
Read Long's full statement below.