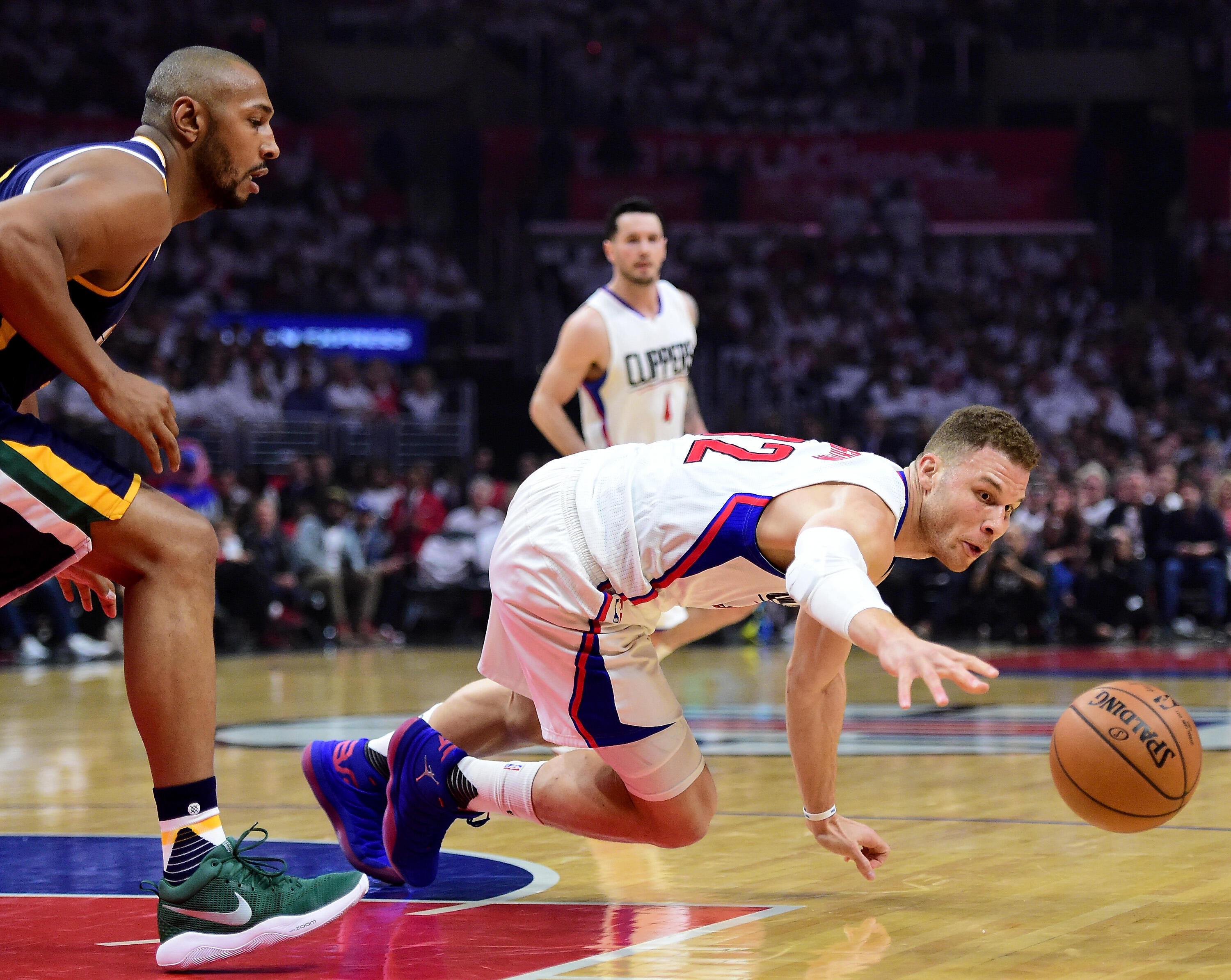 The Clippers pulled off a gutsy comeback win on Friday to defeat the Jazz in Game 3 and take a 2-1 series lead, but it is difficult to feel overly optimistic given some bad news received Saturday morning.
Star forward Blake Griffin left Friday's game with a right toe injury, and it has since been revealed that he will miss the remainder of the postseason.
Per NBA.com:
The L.A. Clippers announced that forward Blake Griffin will miss the remainder of the 2017 NBA Playoffs with an injury to the plantar plate of his right big toe suffered during the Clippers' 111-106 win over the Utah Jazz in Game 3 of their Western Conference First Round Playoff series.
Griffin will be re-evaluated upon the team's return to Los Angeles and will see foot and ankle specialist Dr. Richard Ferkel.
Griffin, the team's leading scorer, was sidelined for 18 consecutive games earlier this season. During this span, the Clippers went 10-8.
The 28-year-old averaged 21.6 points, 8.1 rebounds and 4.9 assists per game this season.