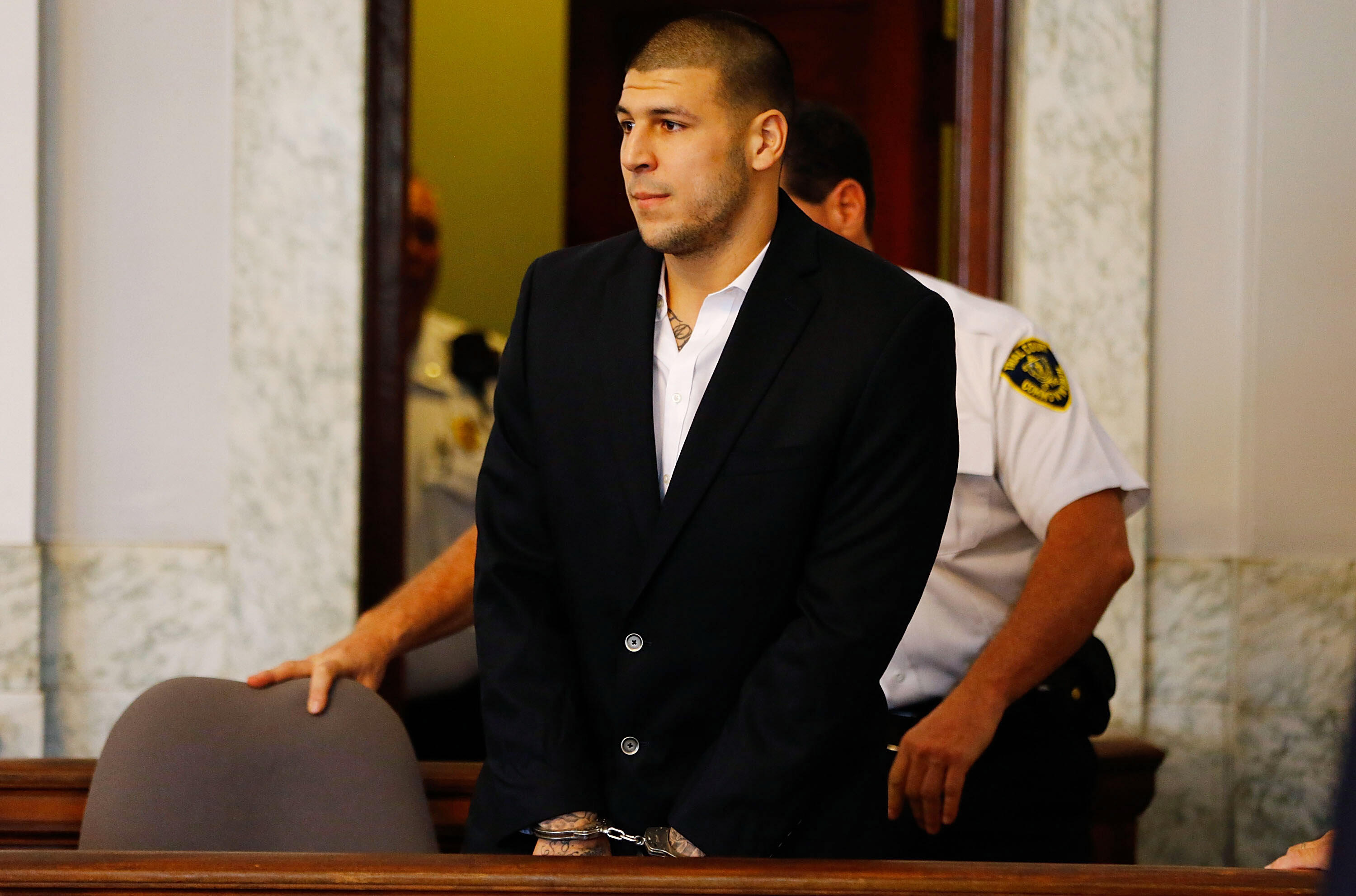 UPDATE: Newsweek reports that Aaron Hernandez's sex life was probed as a possible motive in the 2013 murder of Odin Lloyd.
The storyline surrounding the death of Aaron Hernandez took another interesting turn on Friday, as the DailyMail.com reports that the former Patriots star had left three handwritten suicide notes -- two for his fiance and daughter, and another for the man that was his alleged jailhouse lover.
The notes were reportedly found next to a bible that was opened to John 3:16, the verse found scribbled on Hernandez's forehead. The report also stated that he'd been planning the suicide for weeks, while also.
Per DailyMail.com:
This comes as DailyMail.com learned exclusively on Thursday that Hernandez was planning his suicide for weeks.
The former football star even gave away most of his personal belongings to fellow inmates and covered the floor of his cell in soap, according to a well-paced source. If he lost his nerve he wouldn't be able to save himself as he would slip around and not be able to land firmly on his feet.
The news of Hernandez's suicide came less than a week after escaping charges for a double-murder in 2012. He was still set to spend the rest of his life in prison for the 2013 murder of Odin Lloyd, a conviction he planned to appeal.