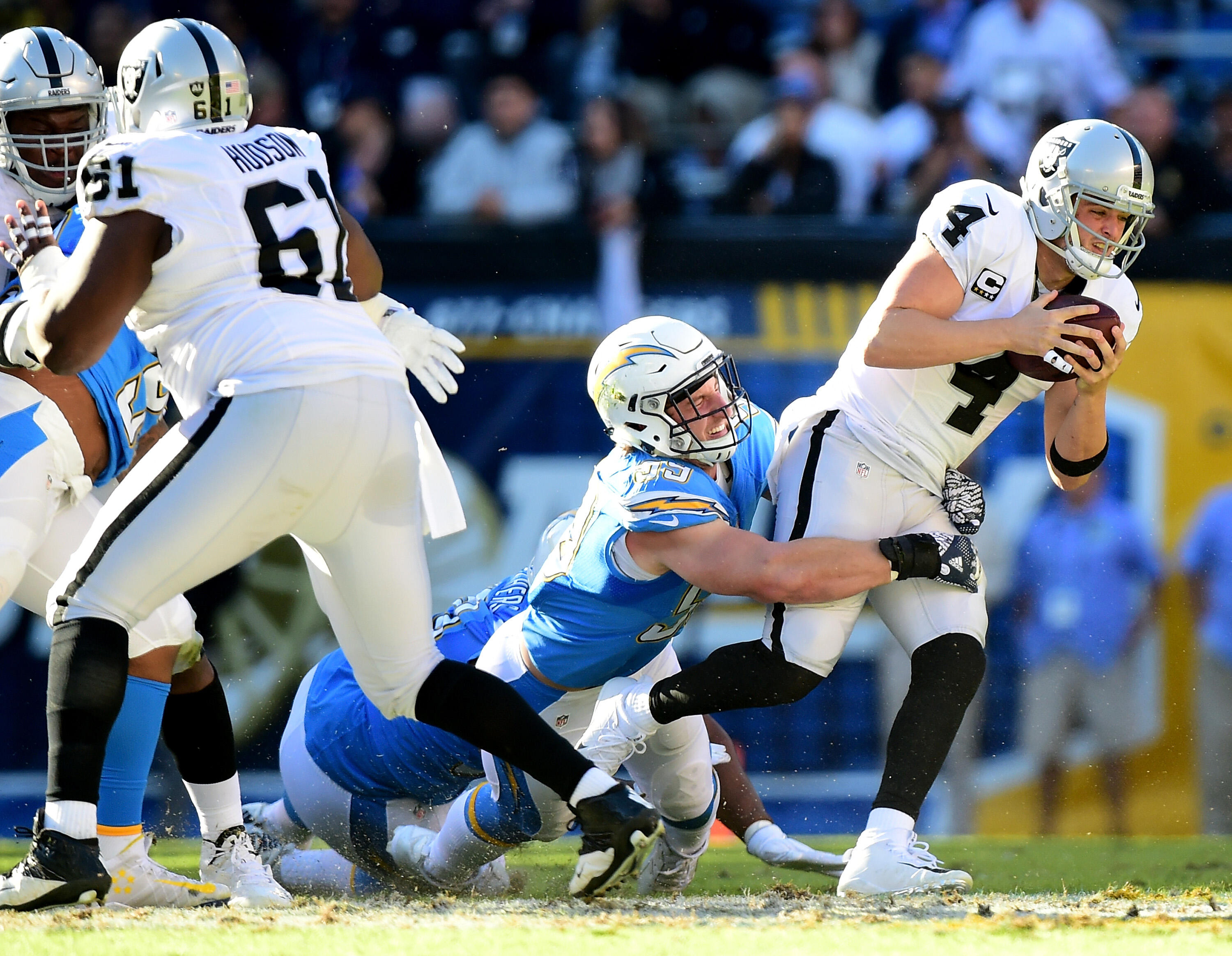 The Chargers and Raiders have a long history as division foes, and with this year's meeting going down on New Year's Eve in L.A., there is even more anticipation than usual surrounding the AFC West rivalry game.
As a result, the Chargers' arrival in Los Angeles combined with the Raiders' massive fan base in the area has produced one of the NFL's highest-priced tickets of the 2017 regular season.
As of Friday morning, the cheapest ticket available to the Week 17 showdown was priced at $282.68 on StubHub.com. Lower sideline seats were listed for as high as $2,500.
In contrast, tickets for the Oct. 15 meeting between the teams in Oakland start as low as $87.
The cost differential is largely due to the StubHub Center's 30,000-seat capacity. For reference, every NFL venue with the exception of the Raiders' Oakland-Alameda County Coliseum holds over 60,000 people.
With the Greater Los Angeles Area's population hovering above 18 million -- and only 30,000 seats to fill -- it only makes sense that Chargers home game tickets are in high demand. This matchup, however, tops them all.
Few games in the entire NFL schedule match the demand price-wise, but at least one game has surpassed it so far. Tickets for when the Broncos host the Cowboys on Sept. 17 are currently starting at $305.