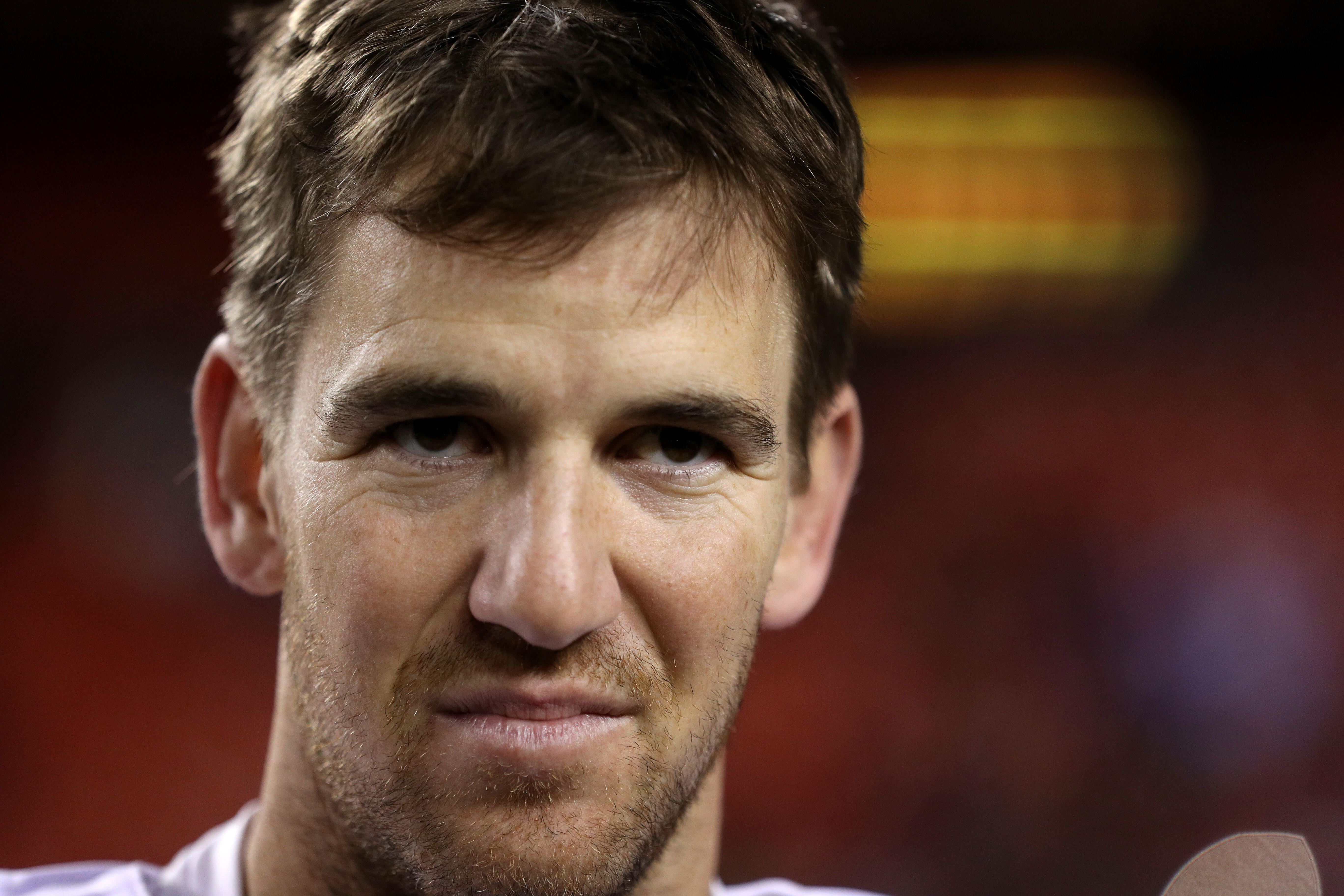 Giants QB Eli Manning addressed the media for the first time since allegations of his involvement in a sports memorabilia scam surfaced. As expected, the two-time Super Bowl MVP maintained his innocence.
Manning has been accused in a lawsuit of defrauding collectors to believe they received game-worn memorabilia. According to the New York Post, an email from the quarterback proves that these allegations are true.
For more on the lawsuit, click here.