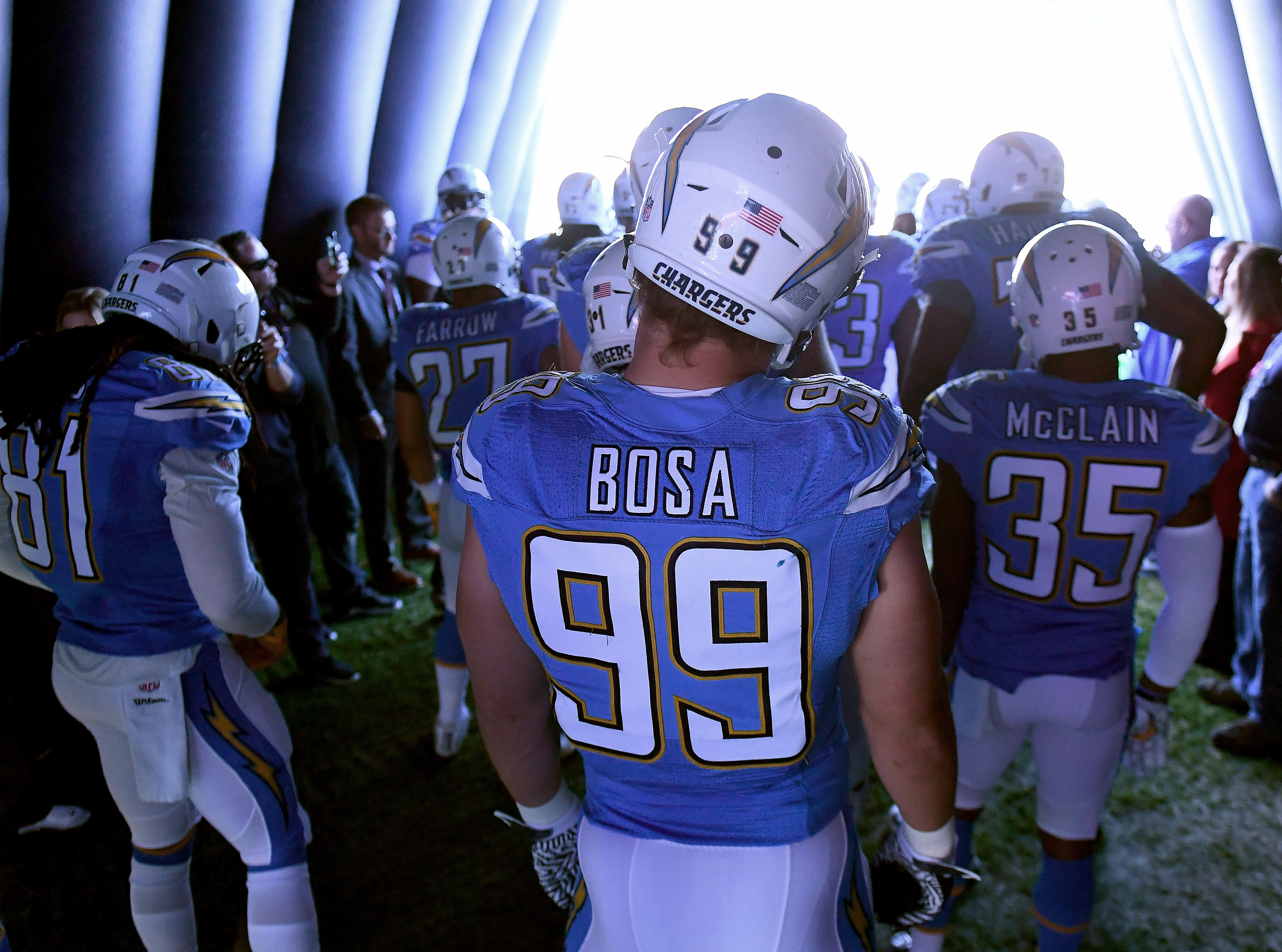 The Chargers' regular season schedule for their first season back in Los Angeles was revealed on Thursday, and there is plenty to be excited about.
The Chargers will open the season on Sept. 11 in Denver for a Monday Night Football showdown with the Broncos, leading into their home opener at StubHub Center the following week against the Dolphins. In Week 11 comes a Thanksgiving Day matchup with the Cowboys, an event that quarterback Philip Rivers is already amped up about.
"To play Thanksgiving in Dallas is awesome," Rivers, per Chargers.com. "Every year I always wonder if that will ever be us playing in that game. That's a game the whole country watches, and now we get to play in it so that's awesome. Dallas on Thanksgiving is as big as it gets."
A New Year's Eve regular season finale at home against the Raiders -- who the Chargers will be hosting for the first time since their return to Los Angeles -- is another noteworthy date for L.A. area sports fans.
Check out the full schedule below.
For more on the Chargers' 2017 regular season schedule, click here.