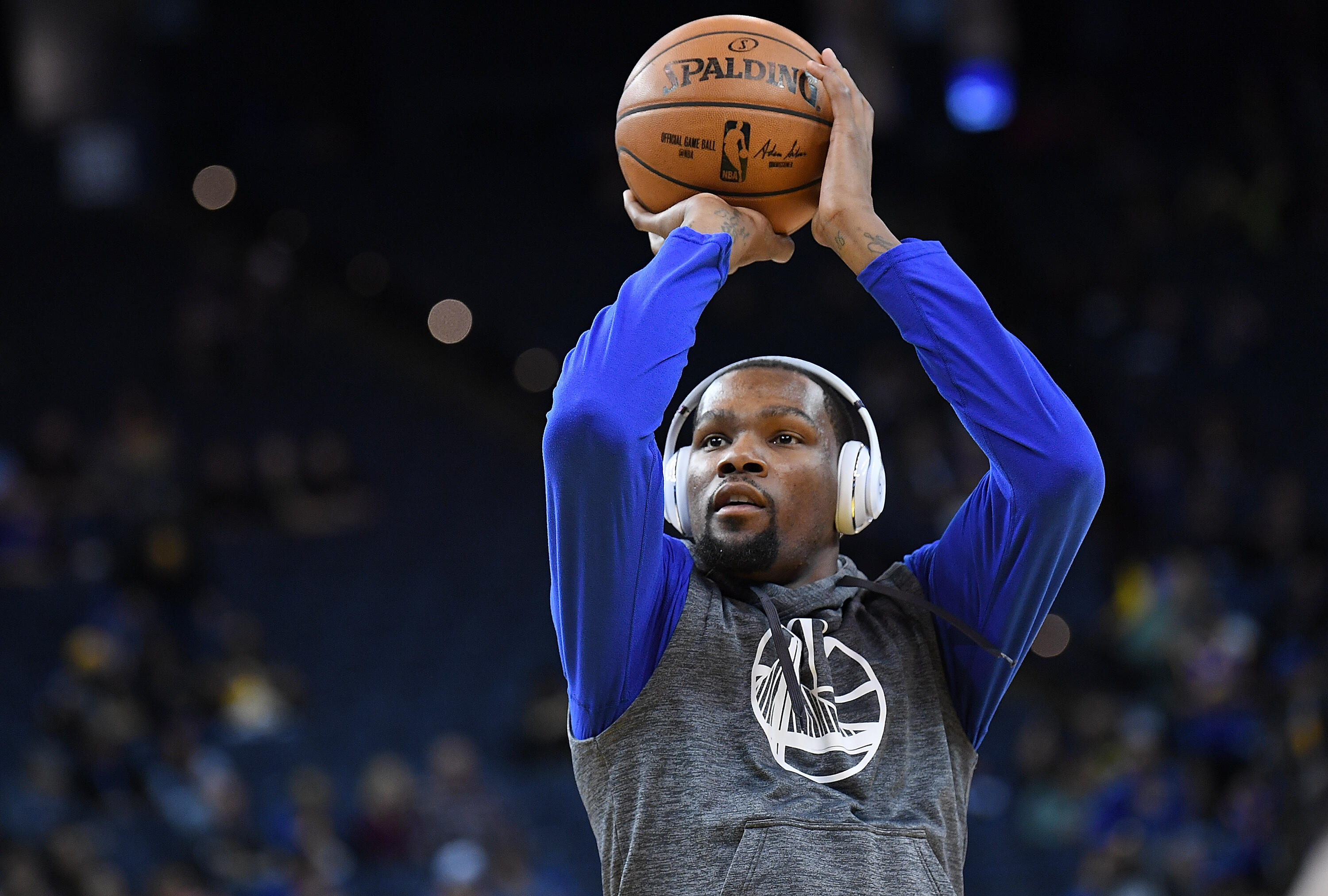 The Warriors will be without star forward Kevin Durant for Game Two of their first round series with the Trailblazers, as the team's leading scorer is sidelined with a left calf strain.
When speaking to reporters prior to the game, head coach Steve Kerr gave off the impression that Durant's absence is more precautionary than a sign of something serious. The Warriors lead the series 1-0.
Durant missed 19 games down the stretch of the regular season with a sprained knee ligament and bruised bone in his left leg. The Warriors are 16-4 without Durant this season.