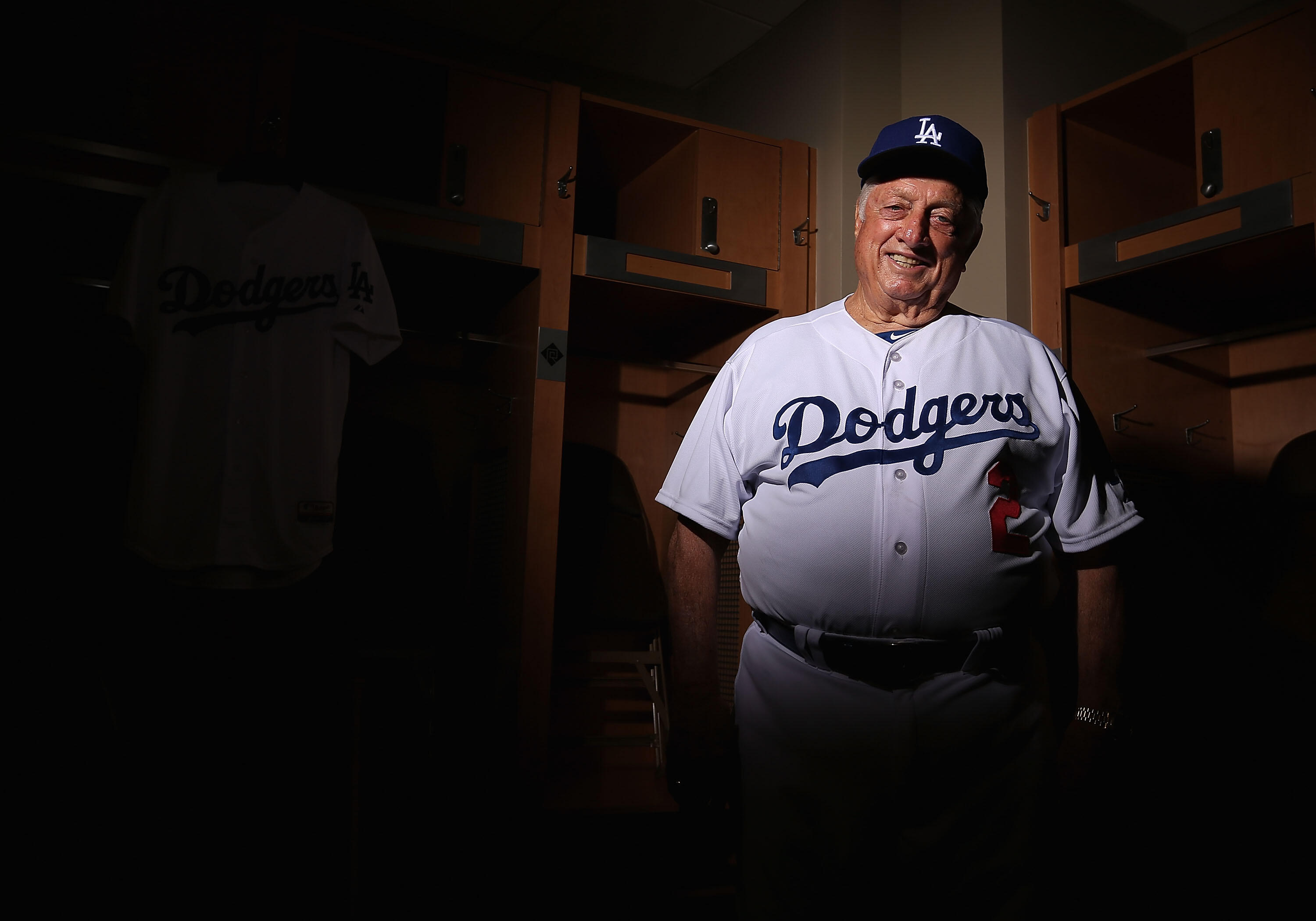 The Dodgers are giving away the first of an eight-part Great Dodger Moments coin series on Wednesday night at Dodger Stadium, honoring longtime Dodger manager Tommy Lasorda's induction into the National Baseball Hall of Fame.
Below are some facts about Lasorda's Hall of Fame career:
Lasorda got his start in professional baseball at the age of 18, when he signed with the Phillies in 1945.

Lasorda made his major league debut with the Dodgers on

Aug. 5, 1954

After the 1960 season, Lasorda ended his playing career and became a scout for the Dodgers. He would continue to fill this role until 1965, then would manage in the minor leagues from 1966-72.
Lasorda returned to the Dodgers at the MLB level as a third base coach in 1973, and would become the team's manager upon Walter Alston's retirement in the fall of 1976.

Lasorda retired in 1996 having claimed two world series titles (1981, 1988), four national league pennants, and eight division titles 20 years managing the team.
Watch Lasorda's 1997 Hall of Fame induction speech below.
For the rest of the Great Dodger Moments coin series, as well as all other promotions coming to Dodger Stadium, click here.