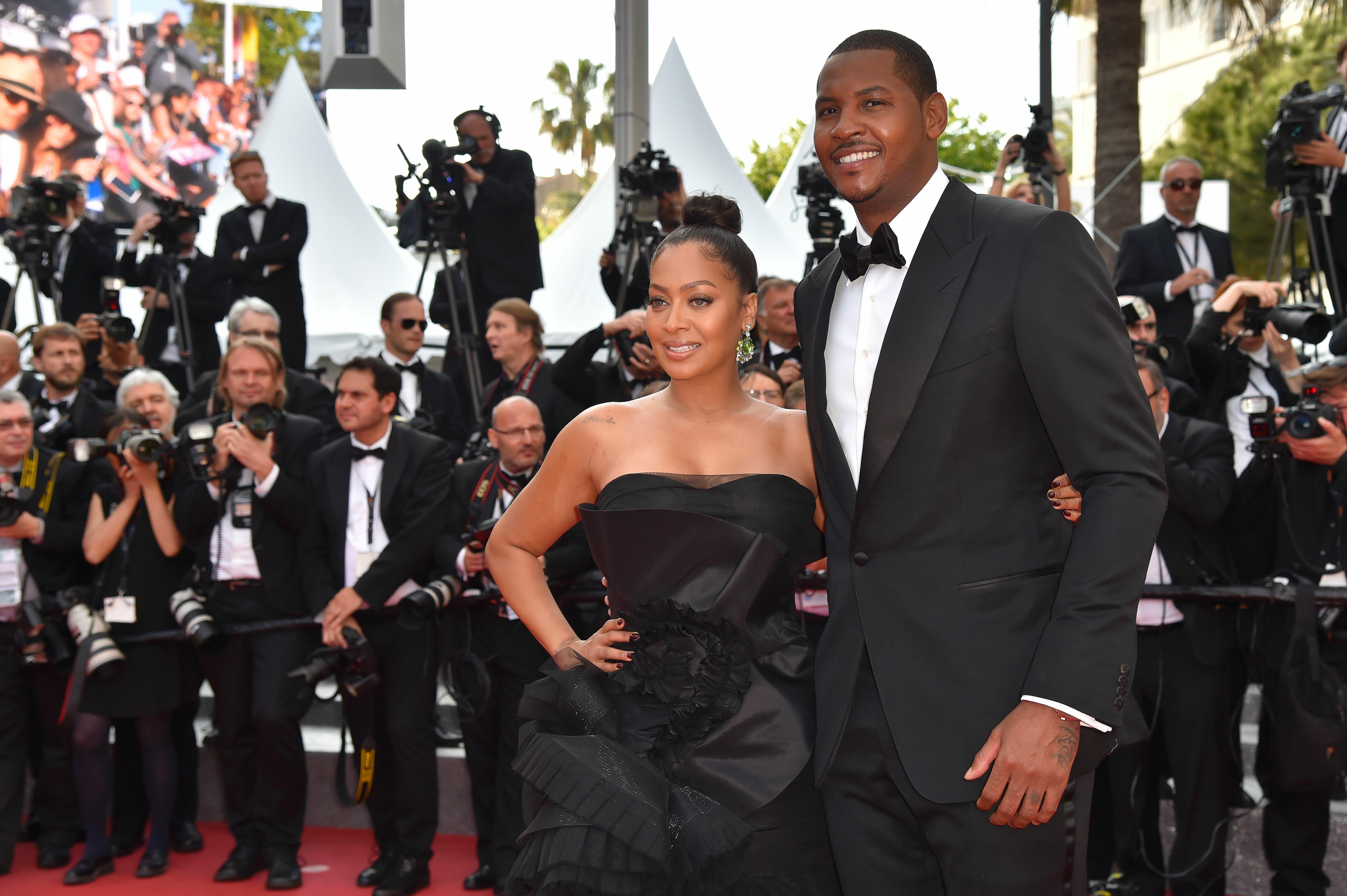 News that Carmelo Anthony and his wife La La had split generated a stir among both NBA and entertainment fans, and it appears that we may have found some clarity behind the reported breakup.
According to a report, a dancer at a New York City gentleman's club is claiming that she is 6 1/2 months pregnant with Anthony's child.
Per TMZ Sports:
Carmelo Anthony was messing around with a woman who now claims she's pregnant with his baby -- and as you can imagine, his wife, La La, is pissed ... TMZ Sports has learned.
Multiple sources tell us ... the other woman often works at a gentlemen's club in NYC, and we're told she's claiming to be 6 and a half months pregnant with Melo's child.
Talk about a rough few days for Carmelo Anthony. First it was Phil Jackson publicly suggesting the Knicks are better off without him, and now, his personal drama is spilling over for all to see.
One interesting aspect of this fallout is how it could impact where Anthony plays next season. It has long been reported that La La favors living in NYC. With her potentially no longer in the picture, Anthony could be more willing to accept a trade to a team that has been linked to him in the past -- such as the Clippers or Cavs.