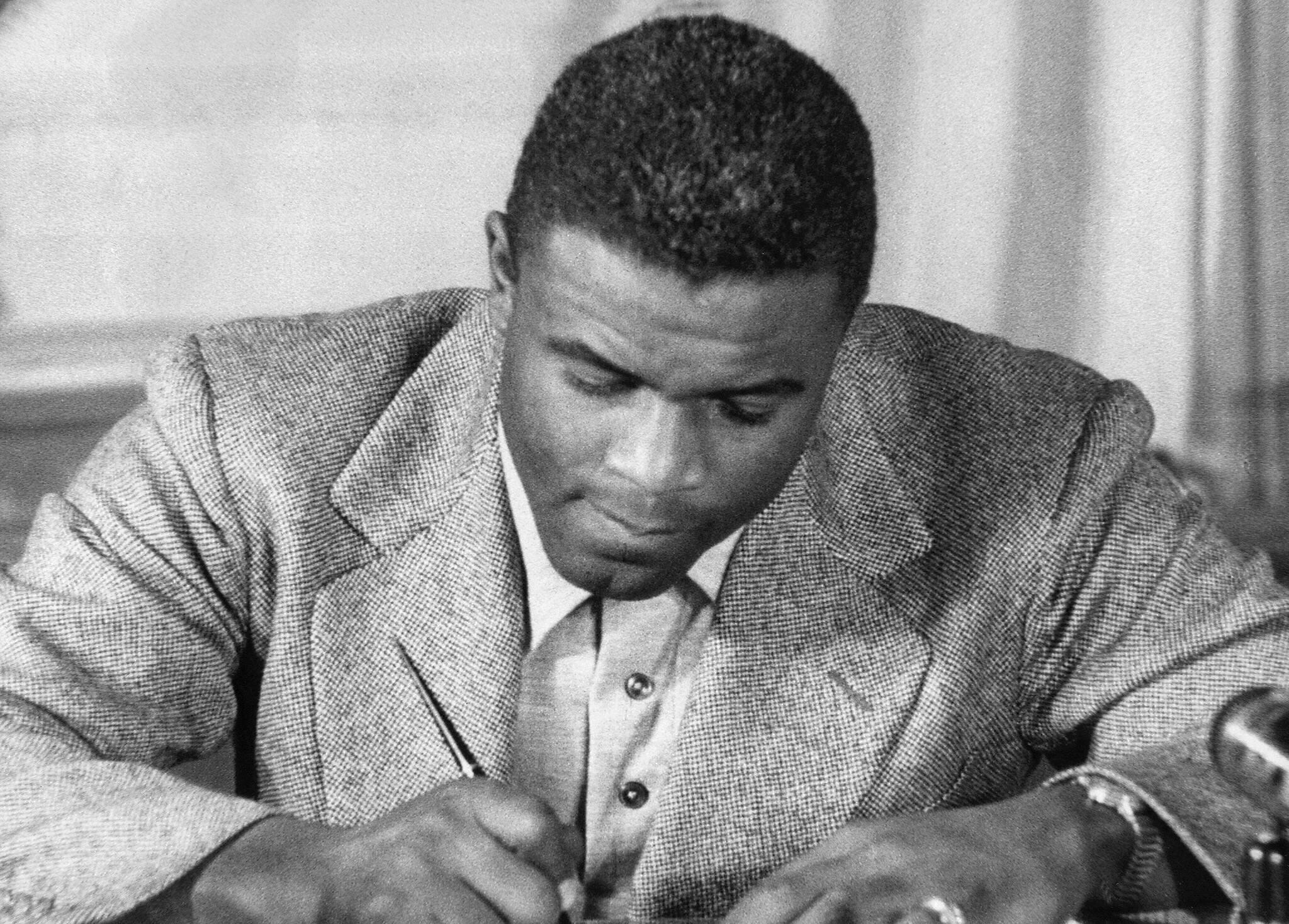 On April 15, 1947, Jackie Robinson broke down baseball's color barrier when he took the field at first base for the Brooklyn Dodgers.
70 years later, Robinson's impact and legacy is as strong as ever.
Saturday marks Jackie Robinson Day, when every MLB team recognizes the American icon that transcended the world of sports. This year in particular represents a special occasion for Dodgers fans paying their respects, as the team prepares to unveil a statue in Robinson's honor -- the first-ever at Dodger Stadium.
Check out below for some of the best social media moments from Jackie Robinson Day.