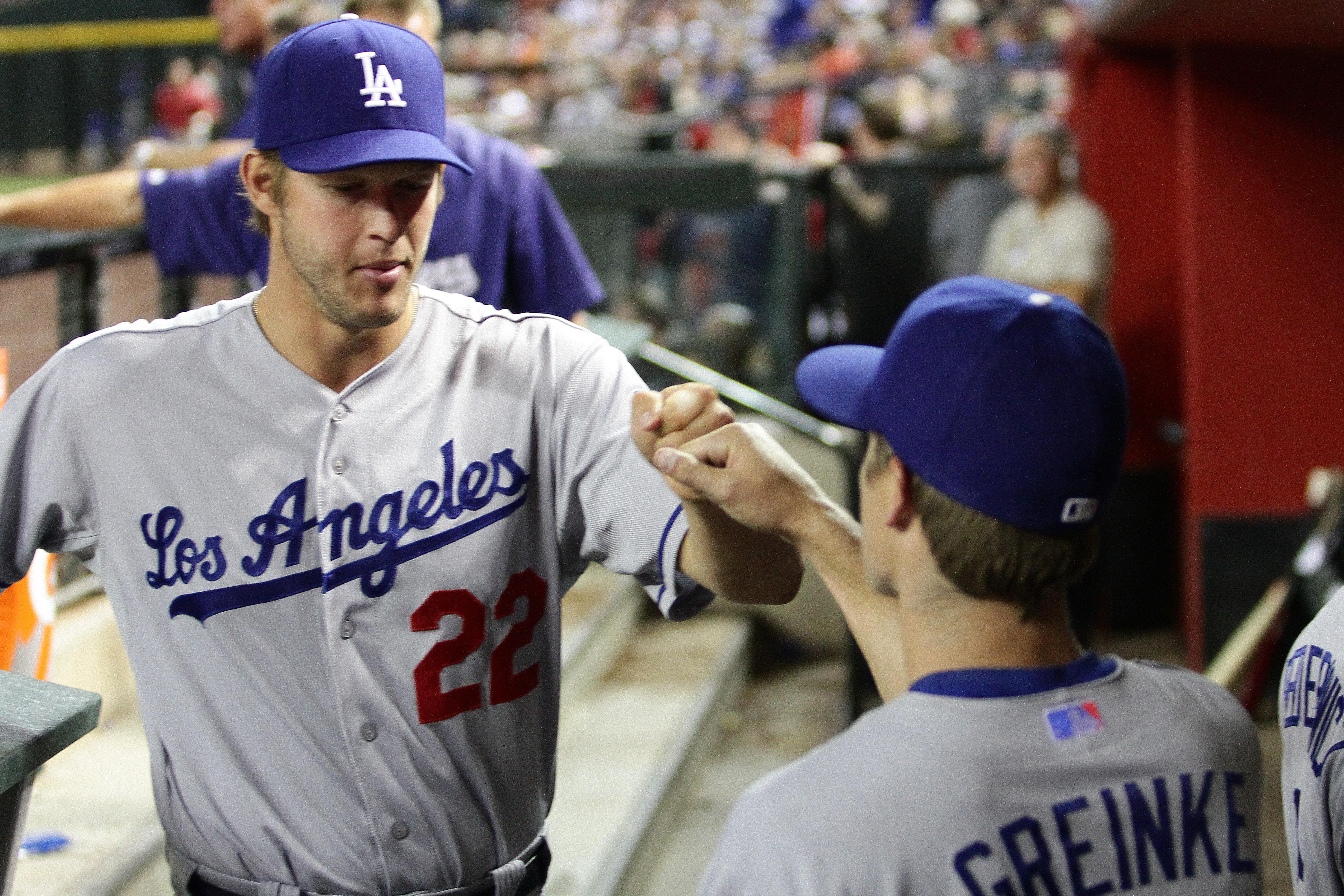 When Clayton Kershaw and Zack Greinke take the mound for their respective clubs on Friday night at Dodger Stadium, it will signal more than just a marquee showdown between two of the MLB's elite arms.
The meeting will take on historic proportions, in what is slated to be the highest-priced pitching matchup that baseball has ever seen.
Kershaw's $33 million salary from the Dodgers, combined with the $34 million that Greinke has coming in from the Diamondbacks in 2017, makes up an absurd annual salary total of $67 million.
Greinke was Kershaw's teammate with the Dodgers from 2013-15 before inking a six-year, $206.5 million deal with the Diamondbacks prior to last season. The veteran right-hander struggled during his first season in Arizona, posting a 4.37 ERA -- his worst since 2005. Greinke appears to have returned to his All-Star form through two starts this season, giving up three earned runs and nine hits with 10 strikeouts and just two walks in 11 2/3 innings pitched.
Kershaw, meanwhile, was on the way to garnering his fourth Cy Young Award last year before missing two months with a herniated disc. Although he endured a rocky outing in Colorado last weekend, a 14:0 strikeout-to-walk ratio says it all about Kershaw's sustained dominance.
First pitch for Friday's game is scheduled for 7:10 p.m., with coverage beginning at 6:00 p.m. with Dodger Talk on AM 570 LA Sports.