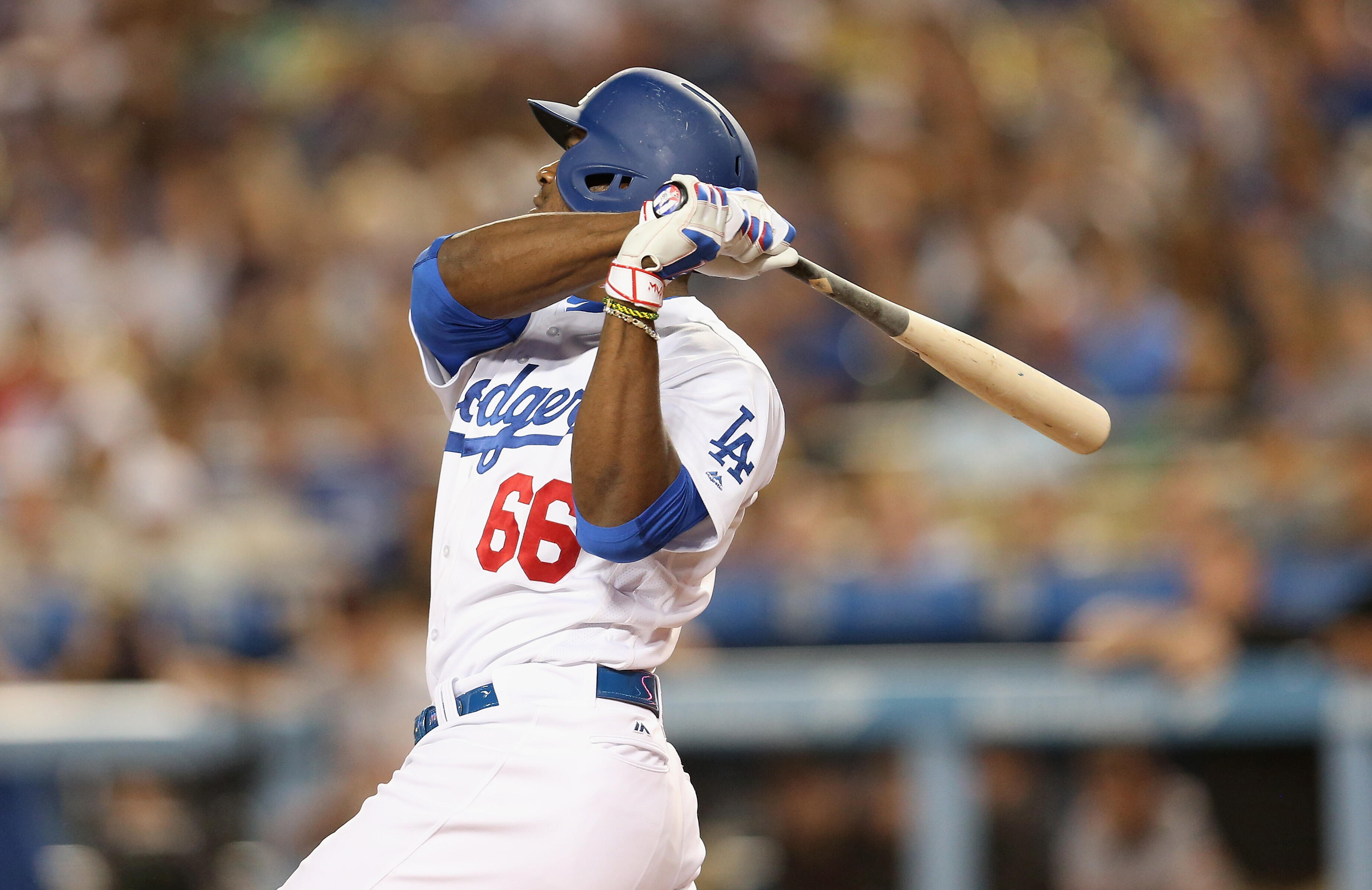 Dodgers outfielder Yasiel Puig joined David Vassegh prior to Wednesday's game against the Cubs to discuss his Wild Horse Foundation charity, which is hosting its first-ever charity Texas Hold-Em tournament next month.
The Wild Horse Foundation Poker Tournament will be held at Dodger Stadium on May 22nd. All proceeds will go to the charity, which provides food and toys for kids during the holidays, as well as provides supplies for schools in need.
Click here for more information on The Wild Horse Foundation Poker Tournament.
Listen below for the full interview, where Puig discusses being a role model and how his upbringing shaped his decision to start the foundation.