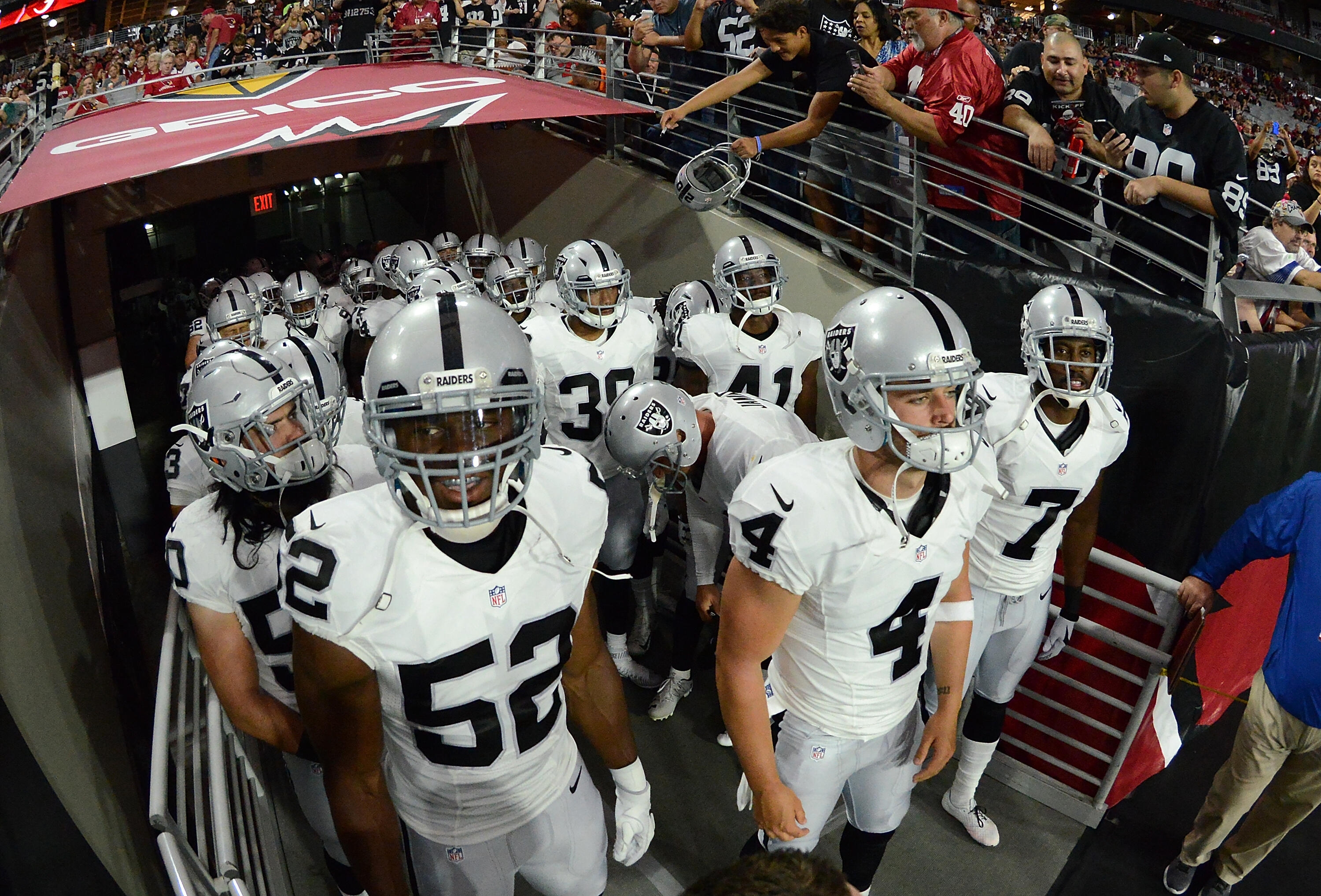 When you think of the label "most well-behaved team in the NFL", the Raiders are probably not the first franchise that comes to mind. But as it would turn out, there may not be a better example for good behavior in the league.
As first noted by Silver & Black Pride, and later confirmed by 247Sports, the Raiders are the only team in the NFL to not have a player arrested in the past three years. The Washington Redskins had previously joined the Raiders in holding this status, but that changed with an arrest to linebacker Junior Galette over the weekend.
According to the USA Today NFL Player Arrests database, the last Raiders player to be arrested was former running back Kory Sheets. The arrest occurred on March 7, 2014, after Sheets was pulled over in Canada and accused of marijuana possession.
This means that, ever since Pro Bowl quarterback Derek Carr, 2016 Defensive Player of the Year Khalil Mack and head coach Jack Del Rio arrived, not a single Raider has been arrested.
It should be noted, however, that not all players affiliated with the team have been squeaky clean in their off-the-field ventures as of late.
Linebacker Aldon Smith, who is awaiting reinstatement by the league, has flirted with trouble and been detained by law enforcement during his time with the Raiders. But technically, Smith has not been arrested since catching a 2015 DUI charge while a member of the San Fransisco 49ers.