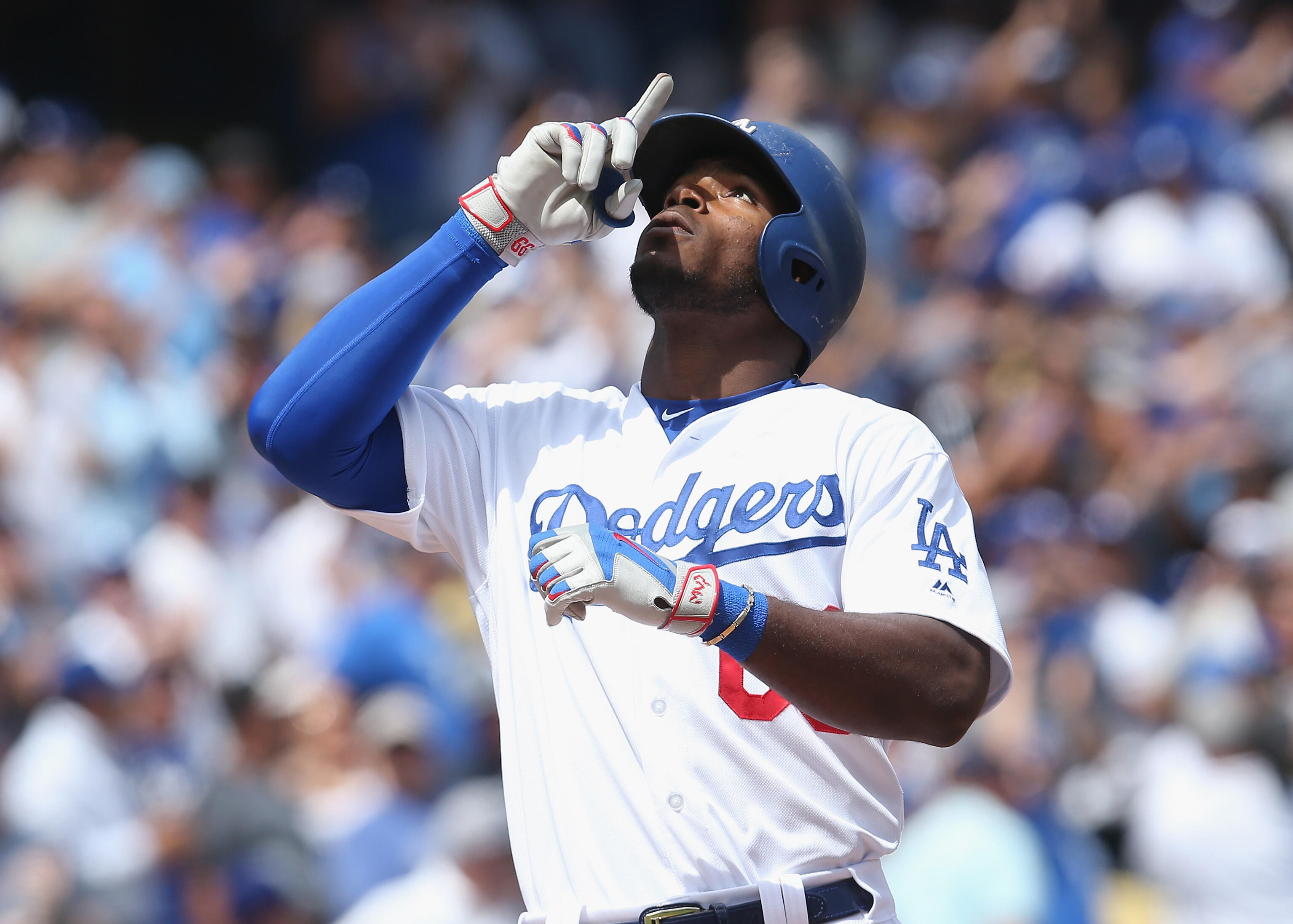 Los Angeles Dodgers Insider Ned Colletti joined Fred Roggin and Rodney Peete on Monday morning, as the lunchtime crew fills in for Dan Patrick this week.
During the interview, Colletti discusses the enigma that is Dodgers outfielder Yasiel Puig.
On one hand, you have a player that has shown troubling inconsistency in recent years. On the other, you have a potential superstar that is off to a hot start in 2017.
The key to success for Puig, according to Colletti, is his ability to adjust to pitching over the course of the season. With a series looming against a dangerous Chicago Cubs pitching squad this week, we could witness an early-season moment of truth for the talented outfielder.
Listen to the full interview below.