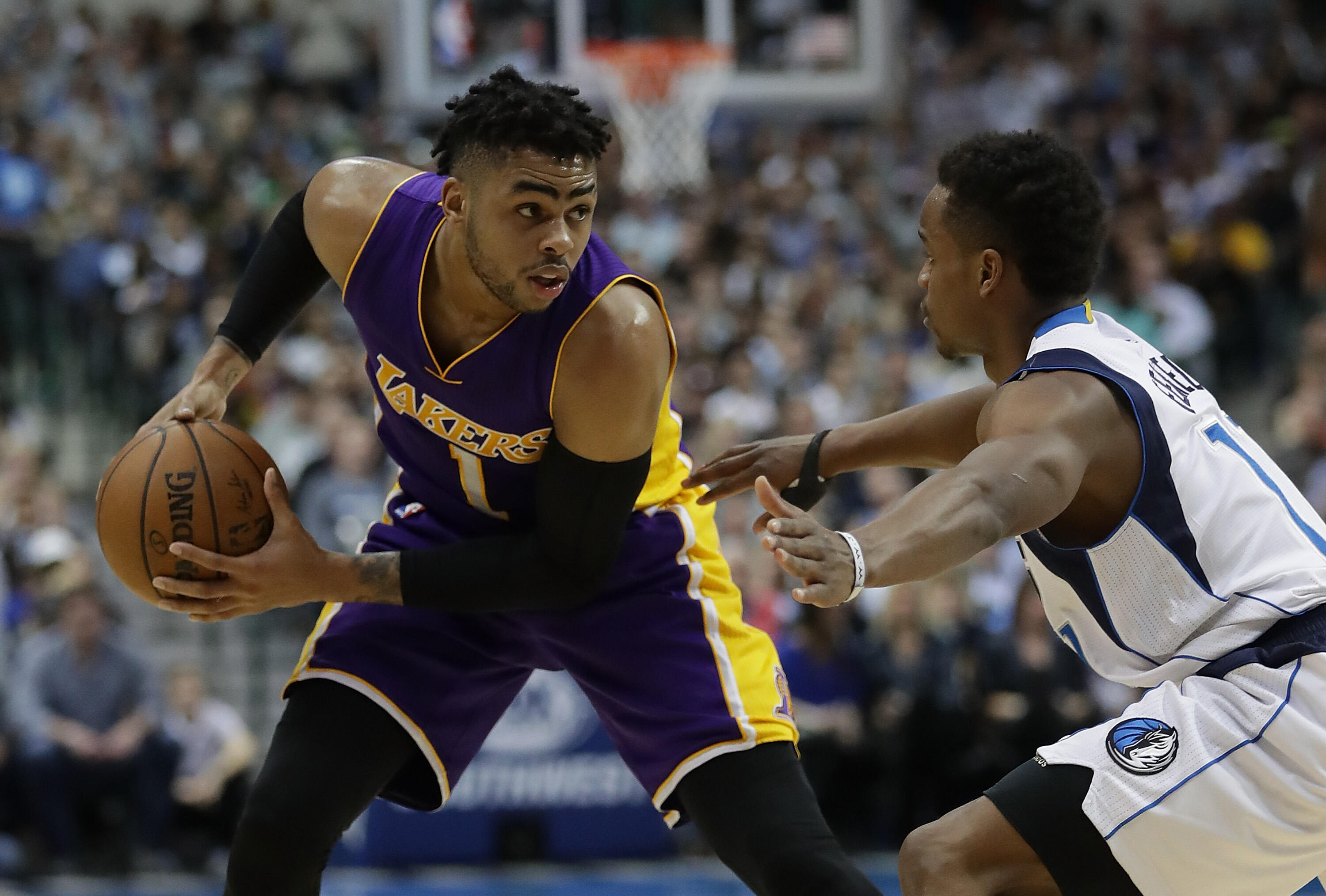 On the verge of positioning themselves for a top-three draft pick, all the Lakers needed to do was continue the losing ways that have brought them to this point.
So what does the team do? Rattle off a four-game winning streak in the final days of the regular season.
The latest victory came courtesy of a D'Angelo Russell buzzer-beater, as the team continues to baffle fans by killing their chances at a top draft pick with quality basketball.
Fred Roggin and Rodney Peete give their thoughts on the bizarre sequence of events that has unfolded, and of course, automated content provided its ruthless analysis.
Listen below.