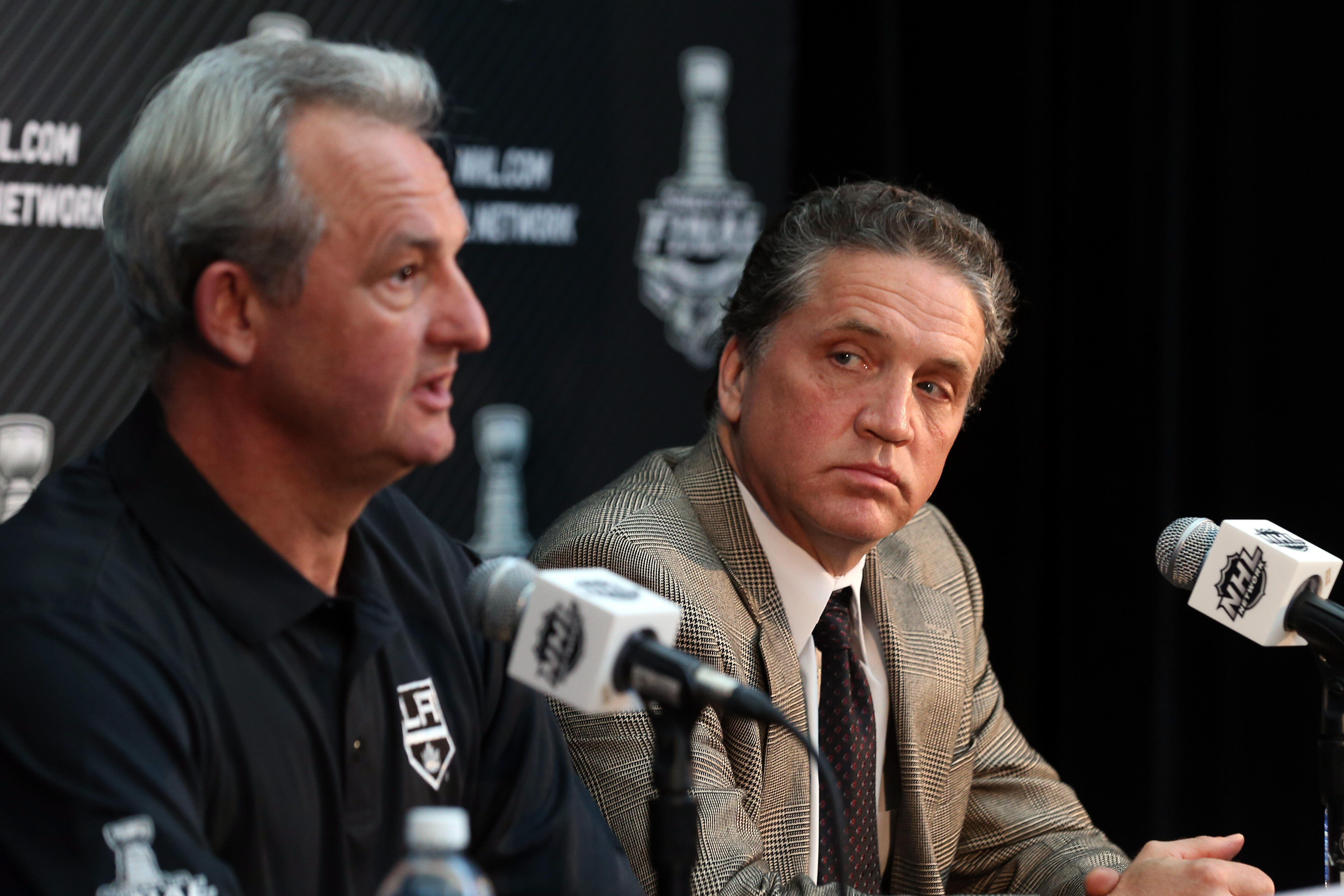 Significant front office changes for the LA Kings took place on Monday following the team's second missed playoff appearance in three years.
General manager Dean Lombardi, the architect of two Stanley Cup champions, and head coach Darryl Sutter, who led the team to both titles, were dismissed from their respective posts.
Hall of Fame winger Luc Robitaille, who had served as the Kings' president of business operations, was named the team president. Fellow Hall of Famer Rob Blake was promoted from assistant general manager to vice president and general manager.
For more on this story, click here.