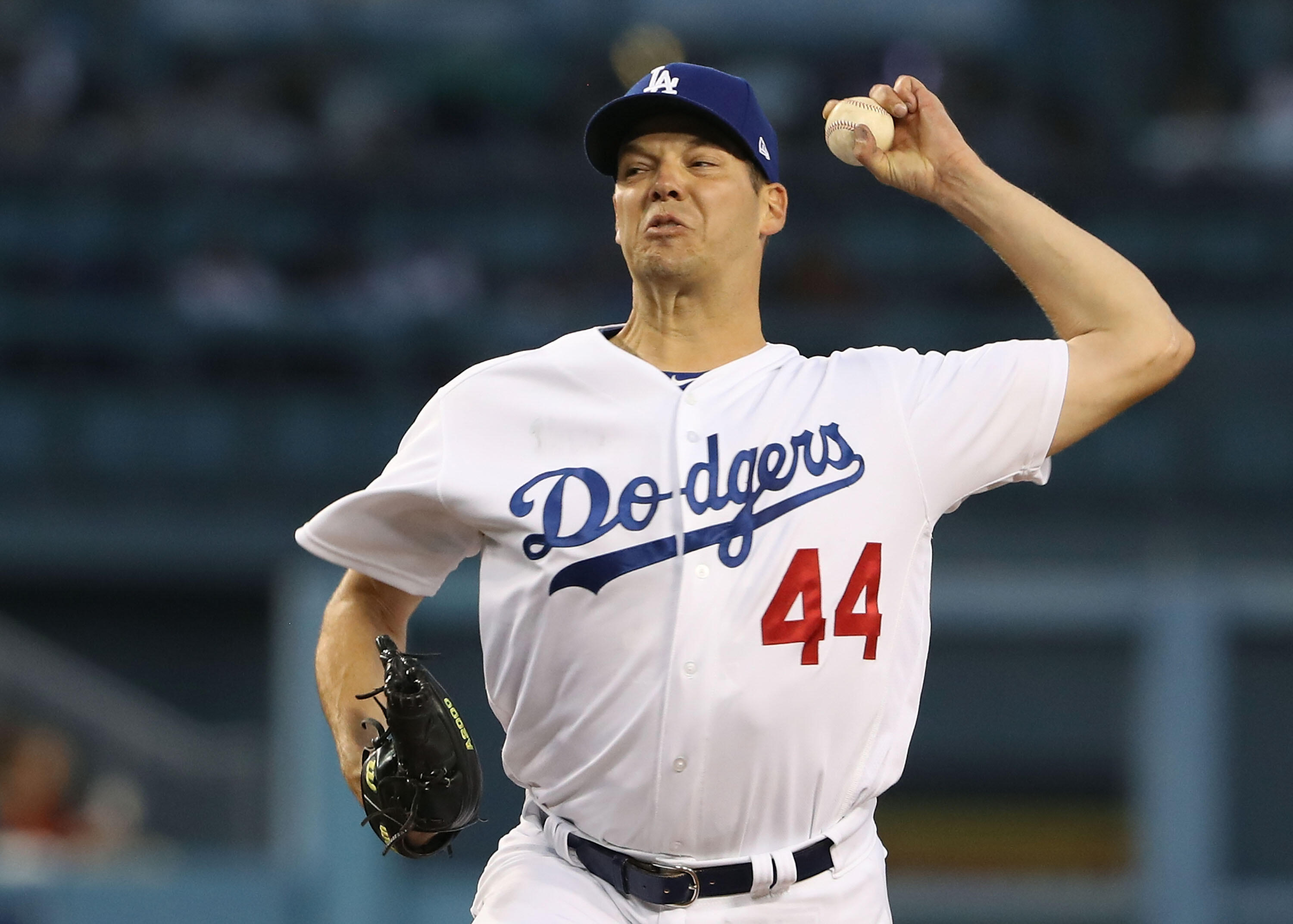 The Los Angeles Dodgers will be without their No. 4 starter for the immediate future, as veteran left-hander Rich Hill heads to the 10-day DL with a blister on his middle finger.
There was initial speculation that Julio Urias could potentially get called up to fill this void, but AM 570 LA Sports' David Vassegh reports that the promising young pitcher is not under consideration at the moment.
Urias is being stashed in the minor leagues to start the season in an attempt to save his arm for a postseason run.