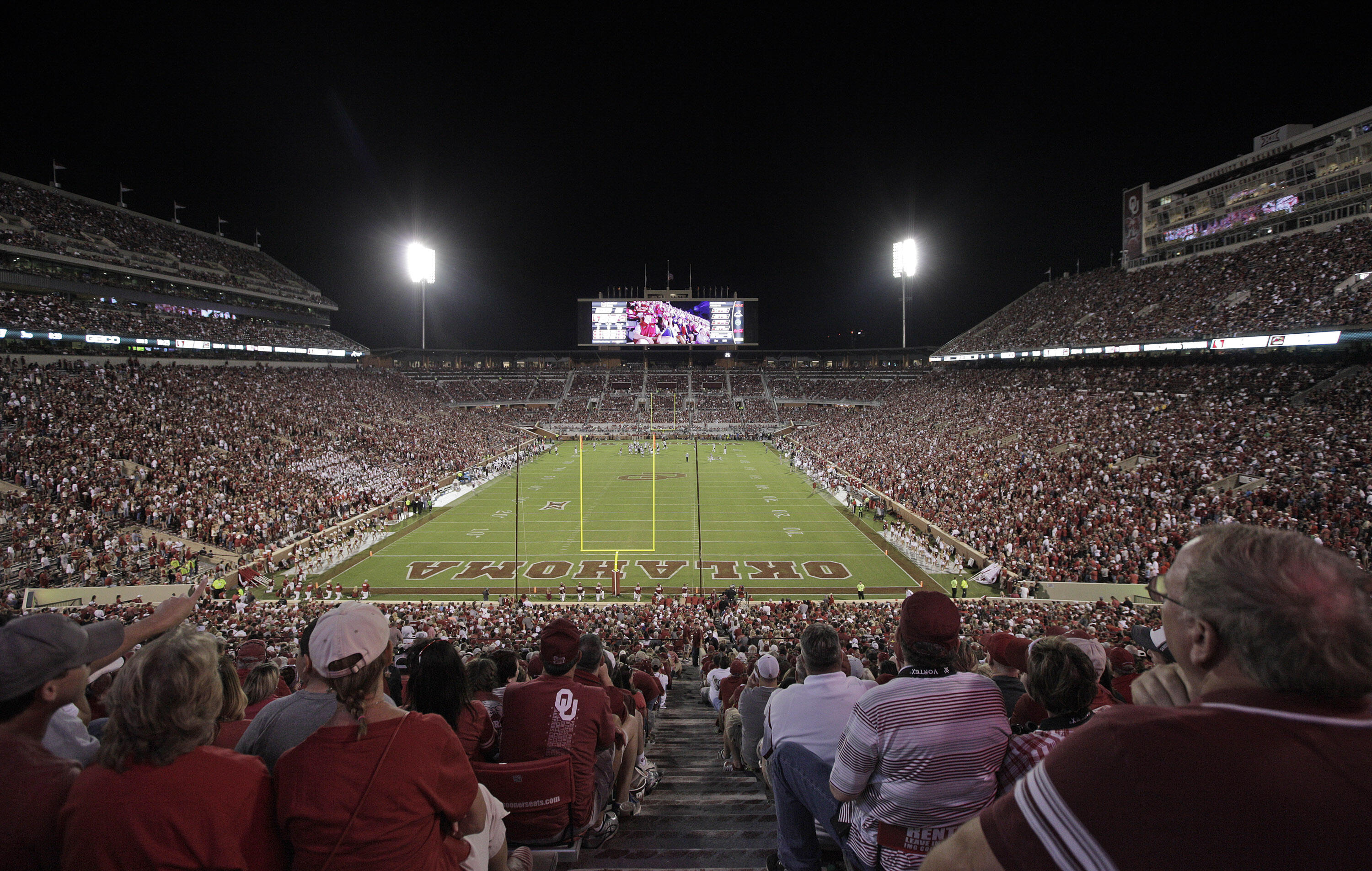 KOKH - A former University of Oklahoma football player has been arrested and accused of prostituting a former OU cheerleader.
A probable cause affidavit filed in Oklahoma County shows that on March 30 an undercover vice officer made arrangements to meet with a woman advertising sex on Backpage.com. The officer met the woman, later identified as 23-year-old Micah Madison Parker, at the Sonesta Suites at 4361 W. Reno Ave.
Once at the room, Parker allegedly offered sex to the undercover officer in exchange for $200. Vice detectives then entered the room and attempted to take Parker into custody. The affidavit alleges that Parker tossed several cell phones into the toilet before being arrested.
Detectives then searched the room and allegedly found burnt marijuana and a green substance believed to be codeine. Jail calls and social media conversations led officers to believe that Lawrence "LJ" Moore, 22, was reportedly involved in prostituting Parker.
Officers arrested Moore as he later arrived at the hotel to pick up Parker's vehicle.
Boomer Sooner.
After not seeing any headlines of the sorts for as long as memory serves, we now have two prostitution scandals involving collegiate cheerleading in less than a week.
The first of which involved the Coastal Carolina Chanticleers, as the school's cheerleading squad was suspended after an anonymous letter was sent alleging a 'long list' of nefarious acts that included prostitution. And now this.
Although Moore -- the alleged pimp in this situation -- is technically a former OU football player, the words "OU football player" should be used loosely. According to a screenshot of Moore's OU bio obtained by Barstool Sports, he appeared in two games as a true freshman in 2013, recording one assisted tackle before leaving the program.
It is being reported that Parker cheered for the team during the same season, and is the daughter of OU's cheer coach.
Read the full story here.