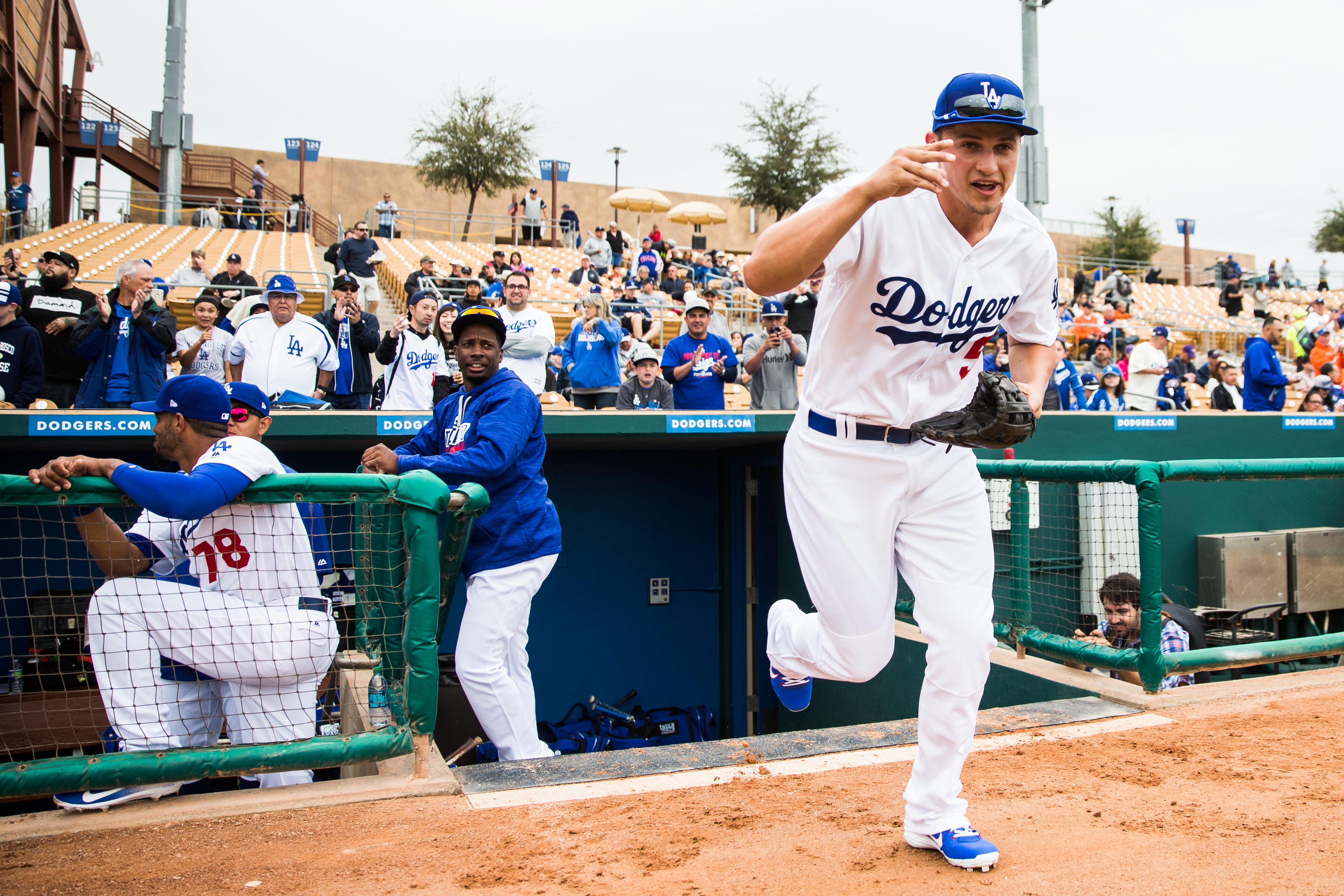 After Joc Pederson and Yasmani Grandal kick-started a scoring barrage for the Dodgers in the bottom of the third, star shortstop Corey Seager decided to join the party.
With two on and two outs in the bottom of the fifth, Seager launched a three-run homer to left-center field.
Seager's home run gave the Dodgers a 12-1 lead.