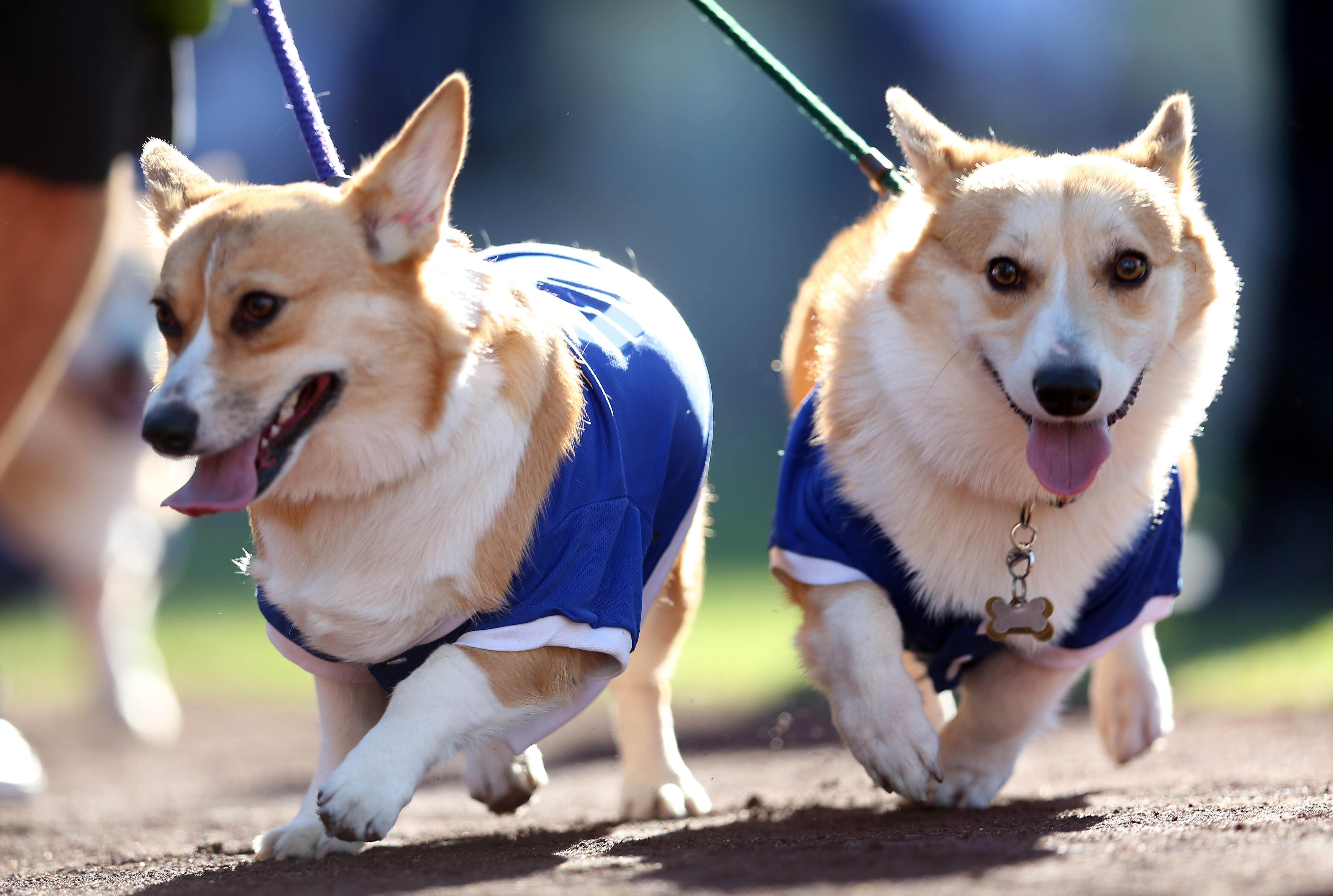 With events that cater to everyone from dog lovers and yoga enthusiasts to hardcore baseball fans and historians, the Los Angeles Dodgers have something to offer almost every fan that purchases a ticket -- aside from the exceptional play on the field.
The 2017 season wastes no time in showing off this robust calendar of events and promotions.
The first few weeks of the season alone feature ceremonies honoring Dodgers legends that transcended the sports world. Jackie Robinson Night on April 15th against the Diamondbacks will include the unveiling of the first statue at Dodger Stadium, with a replica giveaway for fans in attendance. During the following home stand on May 3rd, Vin Scully will be honored in a ceremony as the iconic broadcaster returns to Dodger Stadium. Fans at this game will receive a commemorative microphone statue.
Aside from these marquee events, though, is a constant flow of unique promotions that can provide something of value to the majority of the L.A. area's vast population.
Something you notice almost immediately when glancing at the calendar is a wide array of heritage and community theme nights, celebrating the diverse groups that call Los Angeles home.
"The cool thing about [community outreach initiatives] is it has been pretty organic. We started pretty small," Dodgers Vice President of Ticket Sales David Siegel said. "We have huge Korean and Hispanic populations in L.A., so we started with those and it has grown based on demand. We've had people actually contact us saying 'we're part of so-and-so community and we want our own night', and we're like 'okay, let's do it.' So we really pride ourselves on it being very organic, and everything we have done has come from what our fans want."
Complementing these nights of celebration is a mix of wide ranging giveaways and experiences.
There are practical items being handed out, such as a portable phone charger (April 4th) and Labor Day BBQ gloves (Sept. 4th). There are also the always popular bobblehead giveaways, as well as an eight-part commemorative coin series that honors "Great Dodger Moments".
Under the experience category falls some of the more attention-grabbing offerings on the calendar.
Billy Joel Night (April 14th) provides unbeatable value, with tickets to a Friday night Dodgers game and the May 13th Billy Joel concert at Dodger Stadium for just $49.50. Other highlights include Star Wars and Game of Thrones nights, and Yoga Day at the stadium, which includes a ticket to the May 21st Dodgers game against the Rockies, a Dodgers branded yoga mat and a private session on the field after the game.
When it comes to consistent popularity, though, it is difficult to top "Pups in the park" on May 20th.
"You purchase a ticket, and there is actually a dog parade," Siegel said. "You enter in centerfield and walk around the entire warning track, and then you actually get to sit and watch the game in the right field pavilion with your dog. That and the yoga night are probably the two most unique events we have at Dodger Stadium. Even if you don't have your dog, it's a cool sight to see."
In addition to this event, there is also Dog Lovers Night. Attendees to this Sept. 25th matchup with the Padres will receive a retractable Dodgers leash, although they will not be able to bring their pups to this event.
Whether it is celebrating one's heritage, putting on a one-of-a-kind event or practical giveaways, the Dodgers strive to provide a unique experiences throughout the year that fans will not forget. One of the keys to this is a commitment to quality and value that extends well beyond the playing field.
"Again, coming to a Dodgers game is about so much more than just great play on the field," Siegel said. "It's about the great experience at the ballpark, the food, which is going to be incredible. We're really stepping up our food game. And it's about connecting. Not only with your favorite baseball team, your favorite city, but also your specific community.
"I think we have something for everybody. And I would say to your listeners, we want feedback on what they think we should add."