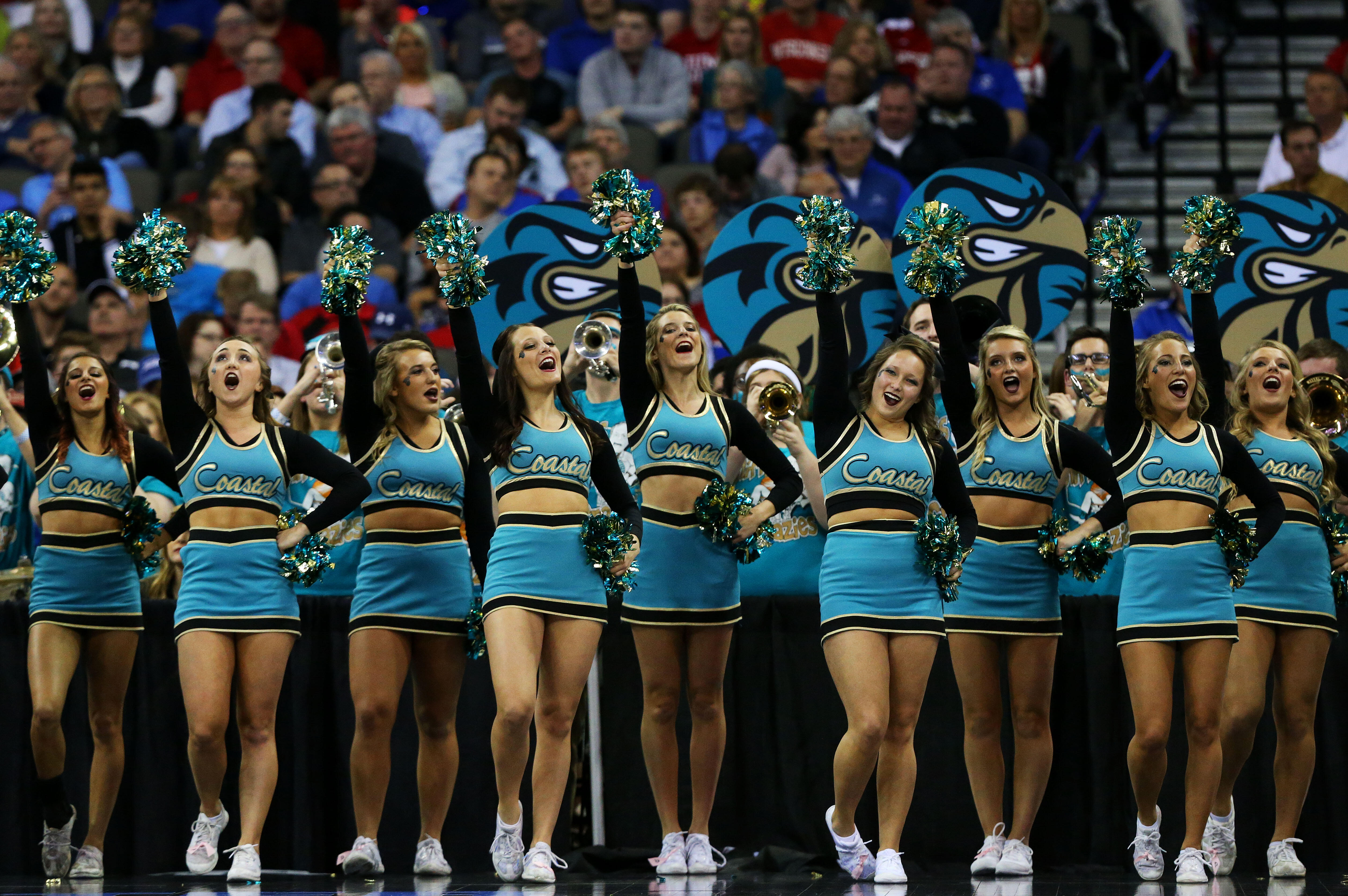 WMBF – The Coastal Carolina University cheerleading team has been suspended indefinitely pending a conduct investigation, according to a statement from a university official.
A cheerleader who spoke on the condition of anonymity said an investigator with the CCU Department of Public Safety came to their practice Wednesday night. The cheerleader said the investigator explained to the team an anonymous letter was mailed to school president David DeCenzo on March 7 alleging that team members were involved in "a long list of things," including prostitution, purchasing alcohol for underage team members, and paying others to complete their homework assignments.
I bet you weren't expecting to see the Coastal Carolina Chanticleers in the headlines this morning, but here we are.
What I'm curious to see is what else is included in the 'long list of things' these cheerleaders were involved in.
Prostitution, purchasing alcohol for minors and paying others to complete homework assignments. Where is the rest of this list?
For the full story, click here.