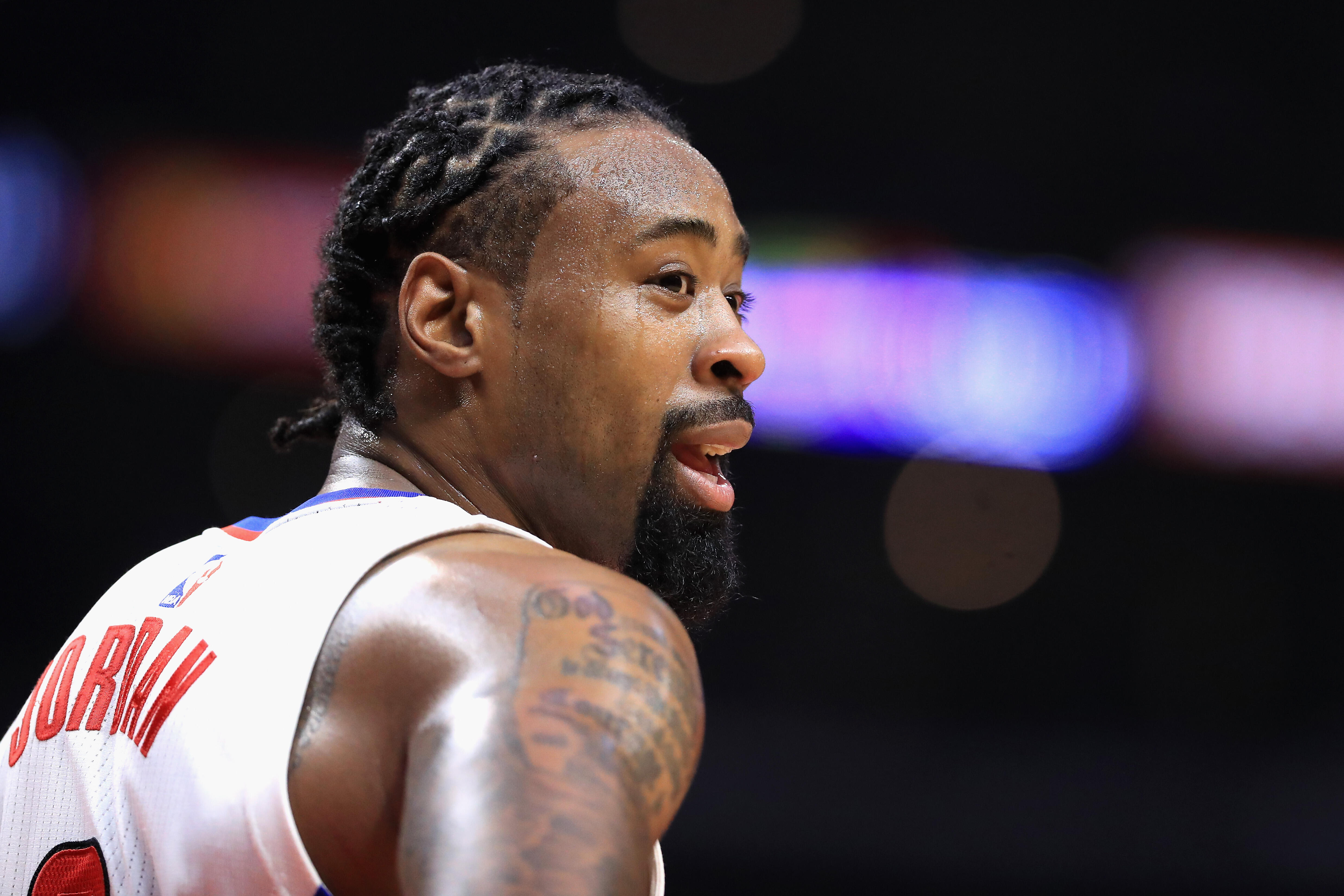 With five consecutive postseason appearances and not much to show for it, the Los Angeles Clippers are approaching a moment of truth in the upcoming NBA playoffs.
NBA Insider Adrian Wojnarowski joined Petros and Money this week to discuss what awaits the Clippers in the offseason if another early playoff exit occurs.
Wojnarowski points out that the team is restricted by the salary cap, leaving them little option other than to re-sign their key pieces and keep moving forward. There is one tradable asset, though, that he acknowledges could reshape the outlook for this team if it is determined the current group is not enough to contend for an NBA title -- All-Star center DeAndre Jordan.
Obviously, this is purely hypothetical. But given the value of game-changing, athletic big men, as well as Jordan's age of just 28 years old, he could be the type of trade bait that hauls in a franchise-altering return.
Listen to the full interview below.
Photo Credit Getty Images