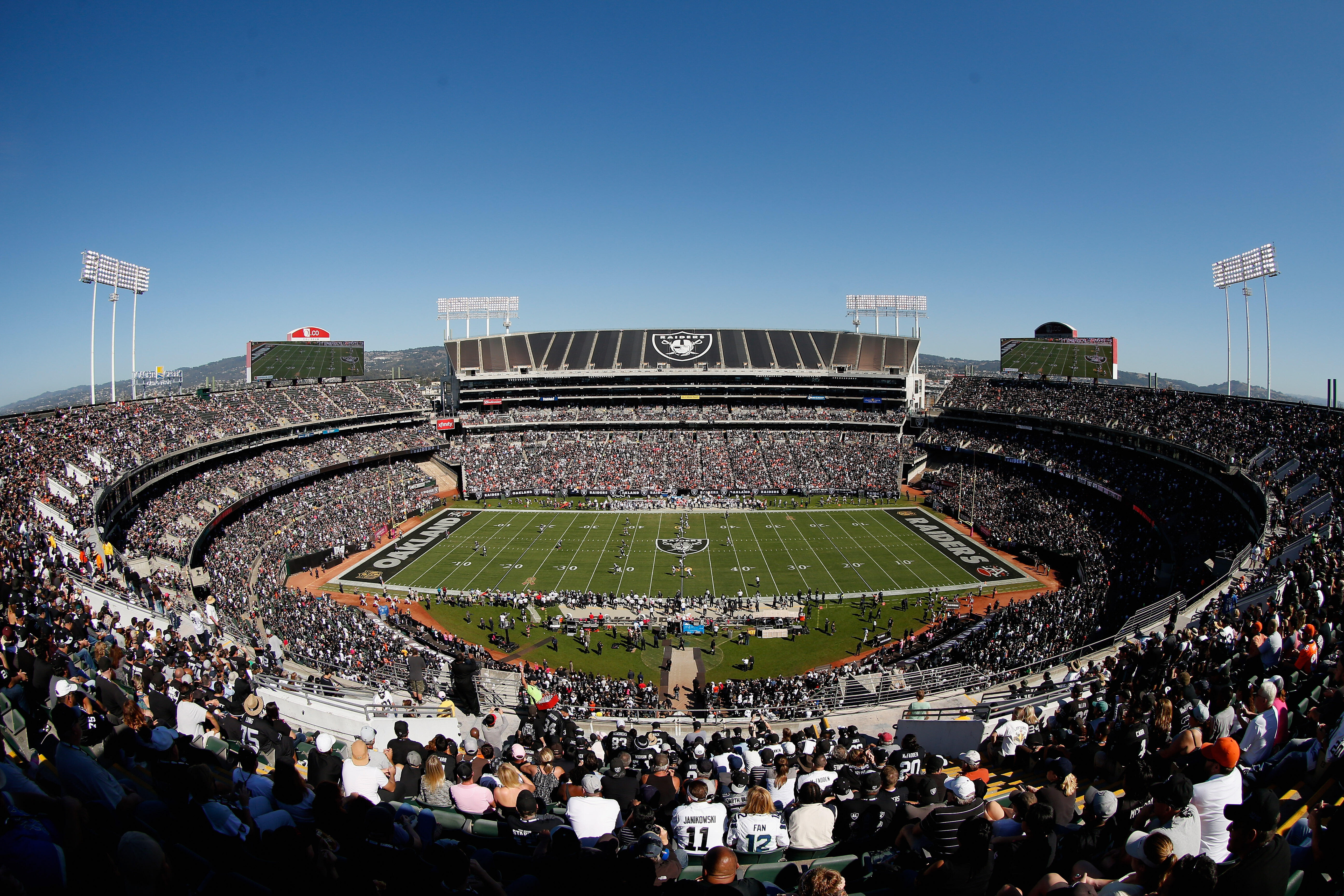 USA TODAY Sports - The landlord of the Oakland Coliseum has been losing money on Raiders games and might force the team out of its current facility before its new, $1.9 billion Las Vegas stadium is ready in 2020.
Contractually, the Raiders only have options to stay at the Coliseum for the 2017 and 2018 seasons. But that leaves open the question of where they will play in 2019.
The answer — for now at least — is probably not in Oakland.
"I would say to you with the highest level of confidence, my opinion and recommendation and that of my board members — I don't believe there is any appetite for a third season (in Oakland)," Oakland-Alameda County Coliseum Authority executive director Scott McKibben told USA TODAY Sports on Tuesday.
There is no avoiding the awkward situation that is about to unfold in Oakland.
The Raiders are headed to Las Vegas, but their brand-new stadium will not be ready until 2020. UNLV's Sam Boyd Stadium is not currently suitable to house an NFL team. This leaves the Raiders as either a lame-duck in Oakland, or in search of a temporary home elsewhere.
The Raiders have options in Oakland in 2017 and 2018, but if the landlord of the Oakland Coliseum has any say, the team may need to find a place to play in 2019.
According to NFL Insider Vinny Bonsignore, the Raiders will reevaluate their options beyond 2017 based on how the situation unfolds in Oakland this year.
Photo Credit Getty Images