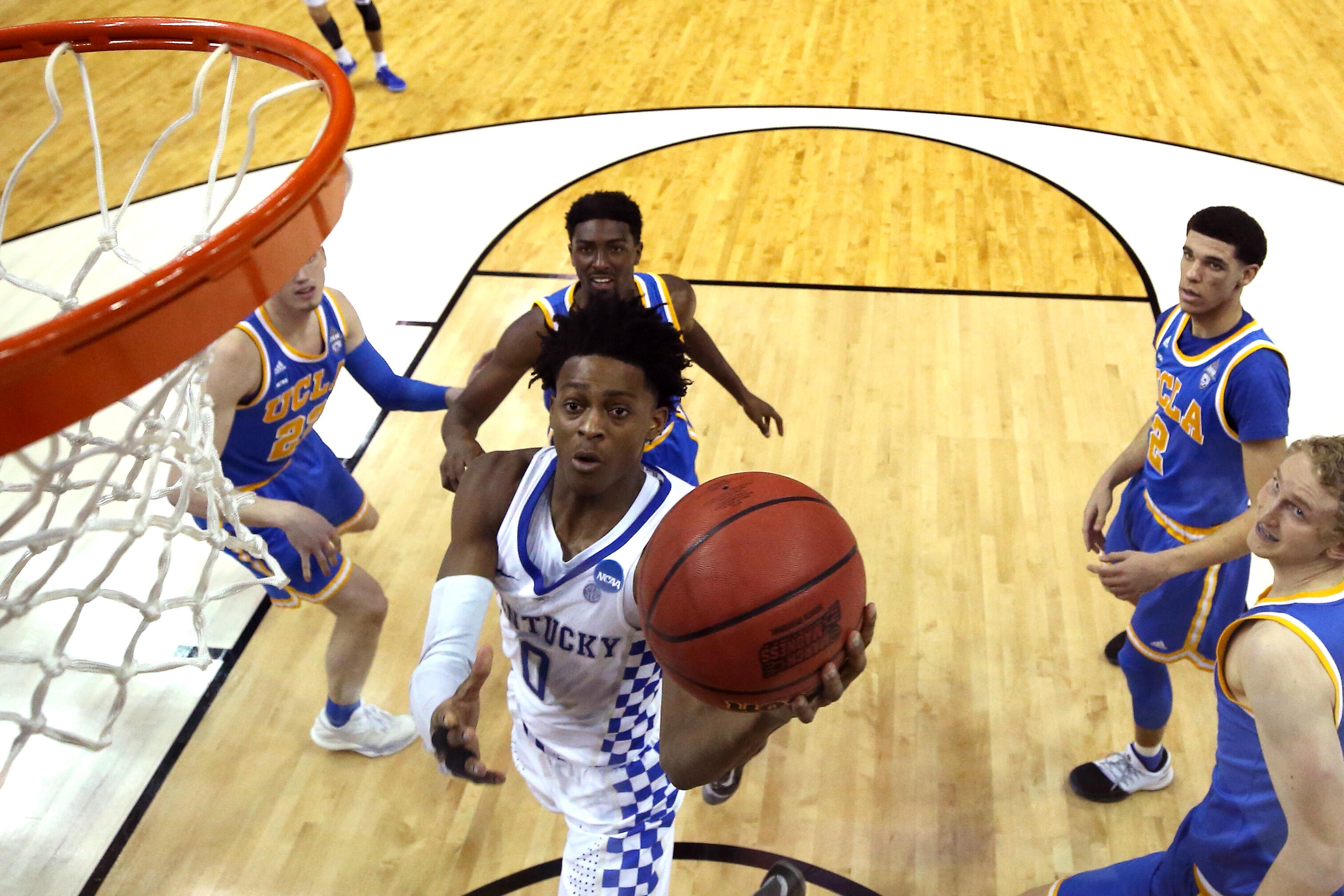 While popular sentiment would have you believe that it is "Lonzo Ball or bust" for the Los Angeles Lakers in this year's NBA Draft, Rodney Peete provides a much different opinion.
In fact, Peete does not even have Ball as the most talented point guard available.
Fred Roggin posed the following question on Wednesday during Lunchtime with Roggin and Rodney: will Lonzo Ball be a superstar in the NBA?
After pondering for a few seconds, Peete gives his answer.
"The fact that I didn't answer that right away says no. I think [Lonzo Ball] will be a very good player. Superstar? I don't know. I really don't know...Do I think De'Aaron Fox is going to be a superstar? Yes. I think he is going to light it up at the next level."
Peete did mention that it is '1 and 1A' with Fox and Ball, leaving NBA teams with no poor option. He also noted that Ball is a better prospect than Washington's Markelle Fultz.
But given Fox's edginess, upside and commitment to the defensive end, Peete gives him the nod over Ball.
Agree? Disagree? Listen below and see where you stand.