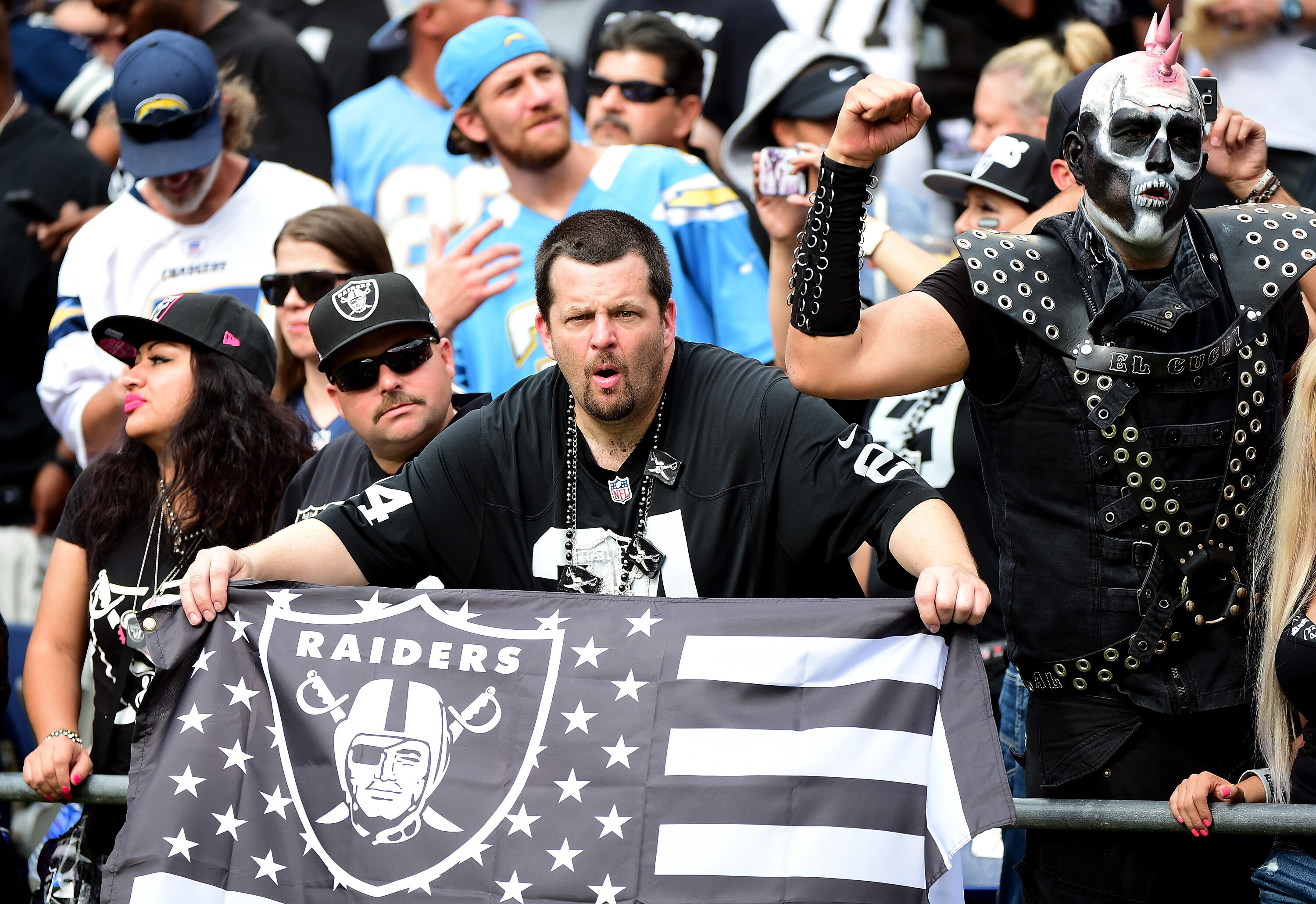 One of the more interesting -- and easily the most awkward -- dynamics created by the Raiders' relocation being approved is the fact that the team will remain in Oakland, at least temporarily, while its permanent home is constructed in Las Vegas.
While there is no telling what the reaction will be, a negative response from spurned fans can be expected.
The Raiders have options on their current stadium in Oakland for 2017 and 2018, where they will play their home games for at least the next season. If the situation is manageable, the team prefers to remain in Oakland for 2018 and possibly 2019. If things get too contentious, however, finding a new temporary home is also a possibility.
With the Chargers relocating to Los Angeles earlier this year, San Diego becomes an intriguing possibility.
NFL Insider Vinny Bonsignore discussed this topic during an appearance on Petros and Money.
"When you think about where San Diego is located, it's fairly close to Las Vegas," Bonsignore said. "Where else is it close to? Riverside and San Bernardino, which are hotbeds for Raiders fans. Los Angeles and Orange County, those are obvious. But also, while you are in San Diego, you are going to be building that brand there that his going to be a stronghold for you in Las Vegas."
Listen to the full interview below.
Photo Credit Getty Images