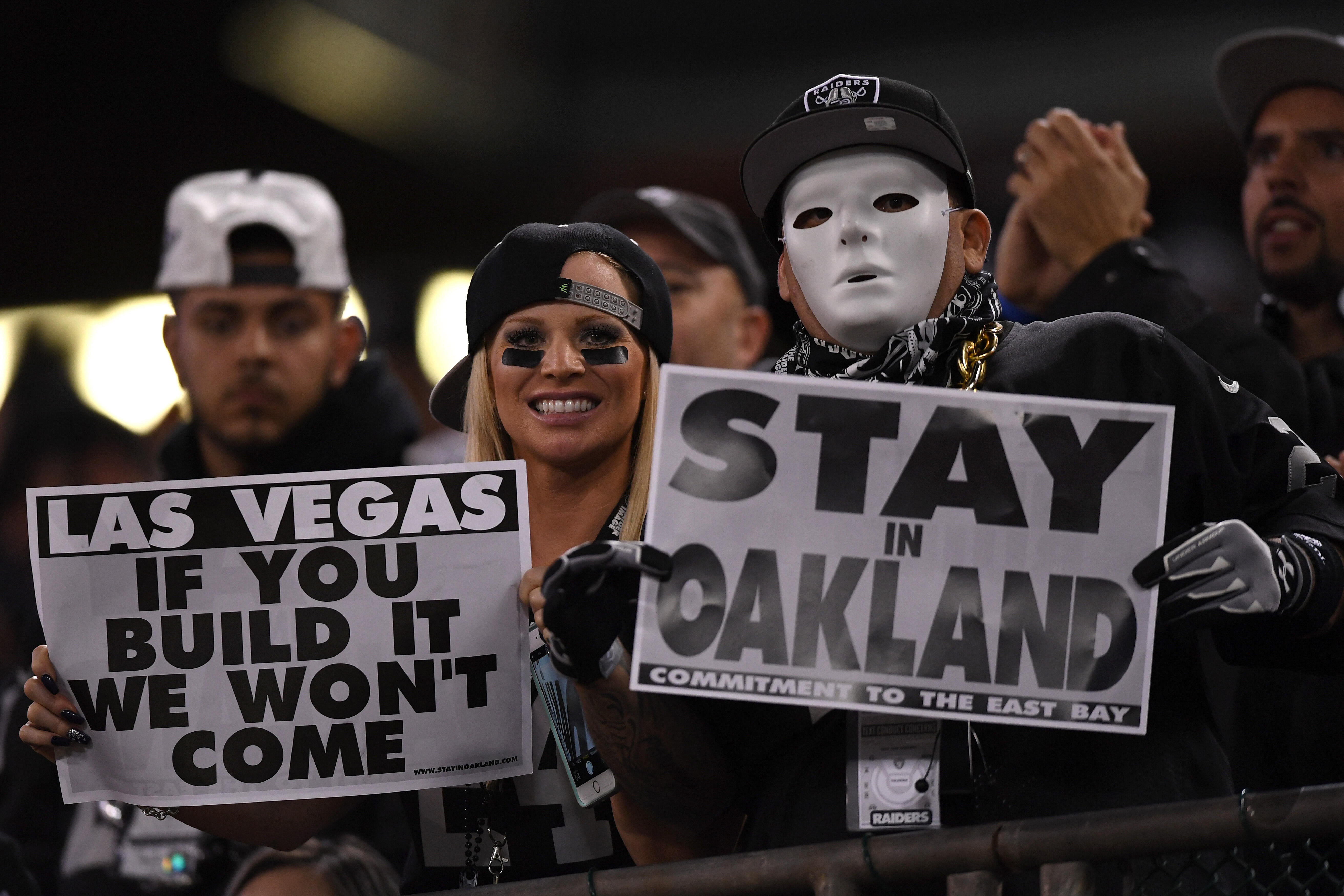 The Raiders will be headed to Las Vegas as soon as 2019 after NFL owners voted to approve the team's relocation from Oakland on Monday.
NFL Insider Vinny Bonsignore joined Fred Roggin and Rodney Peete shortly after the vote went down to provide insight into the move.
One unavoidably awkward situation is that the team is expected to play its home games in Oakland for at least 2017, and likely 2018 -- a situation that will have to be monitored.
"2017 is locked in. There really are no other options for the team to play," Bonsignore said. "But I think they're going to monitor it. If it goes horribly, which again, these are fans. They have every right to be emotional and angered and disappointed. We're going to have to wait and see how they display that anger and disappointment. So they will play this one by ear this year and see if it works. If it does, the Raiders definitely want to come back in 2018, and Mark Davis even alluded to maybe 2019 while the stadium is being built."
Listen to the full interview below.
Photo Credit Getty Images