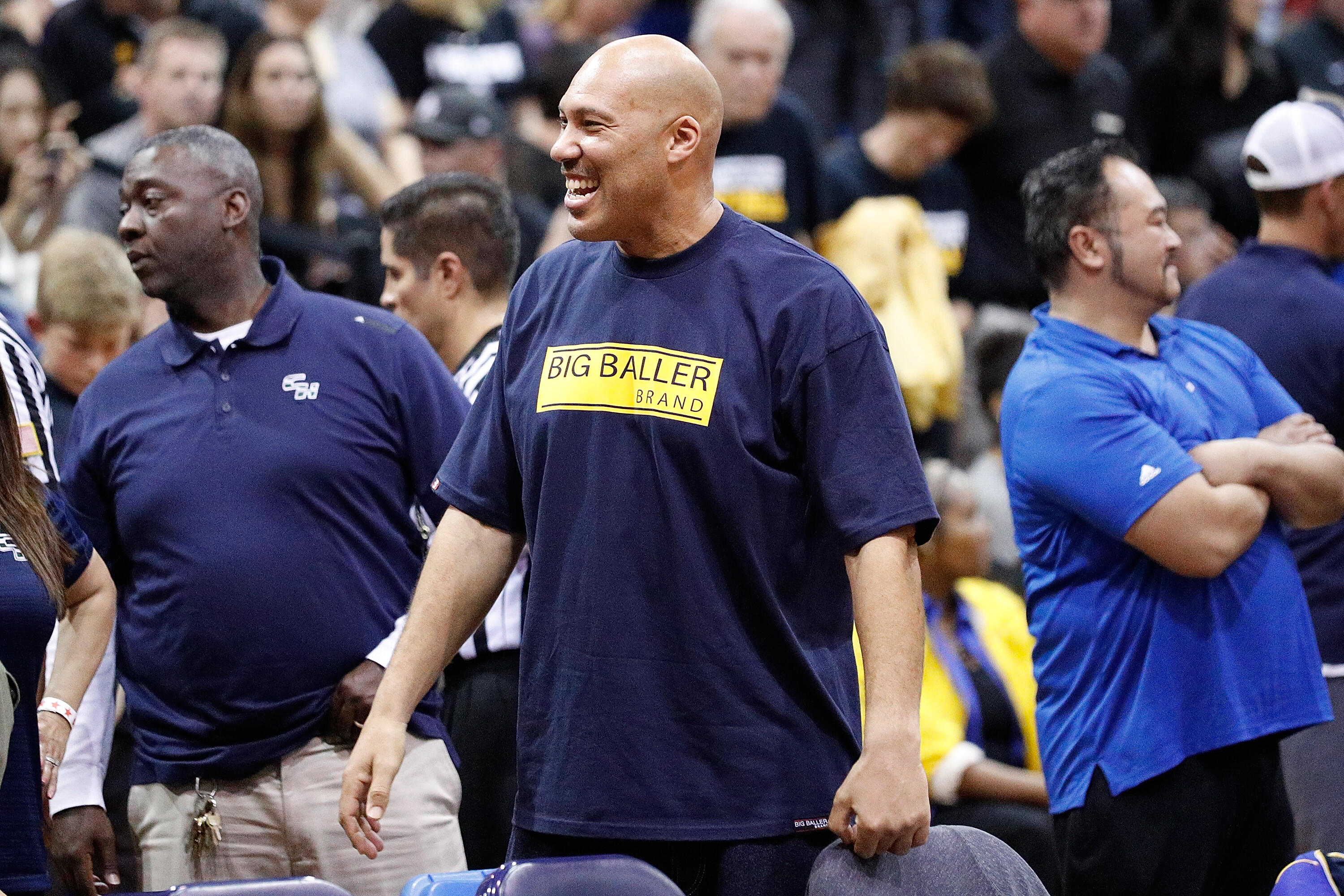 The 2016-17 UCLA men's basketball season ended in a Sweet Sixteen defeat on Friday, but high-profile parent LaVar Ball already has his sights set on next year.
LaVar's oldest son, Lonzo, just completed his first and only season on campus and is possibly on his way to becoming a No. 1 overall draft pick. His middle son LiAngelo will be joining the team next season, however, and LaVar apparently has big things in mind.
LaVar Ball: the gift that keeps on giving.
The proclamation took place during First Take on Monday. In case you missed it, check out Fred Roggin's exclusive interview with LaVar from Friday.
Photo Credit Getty Images