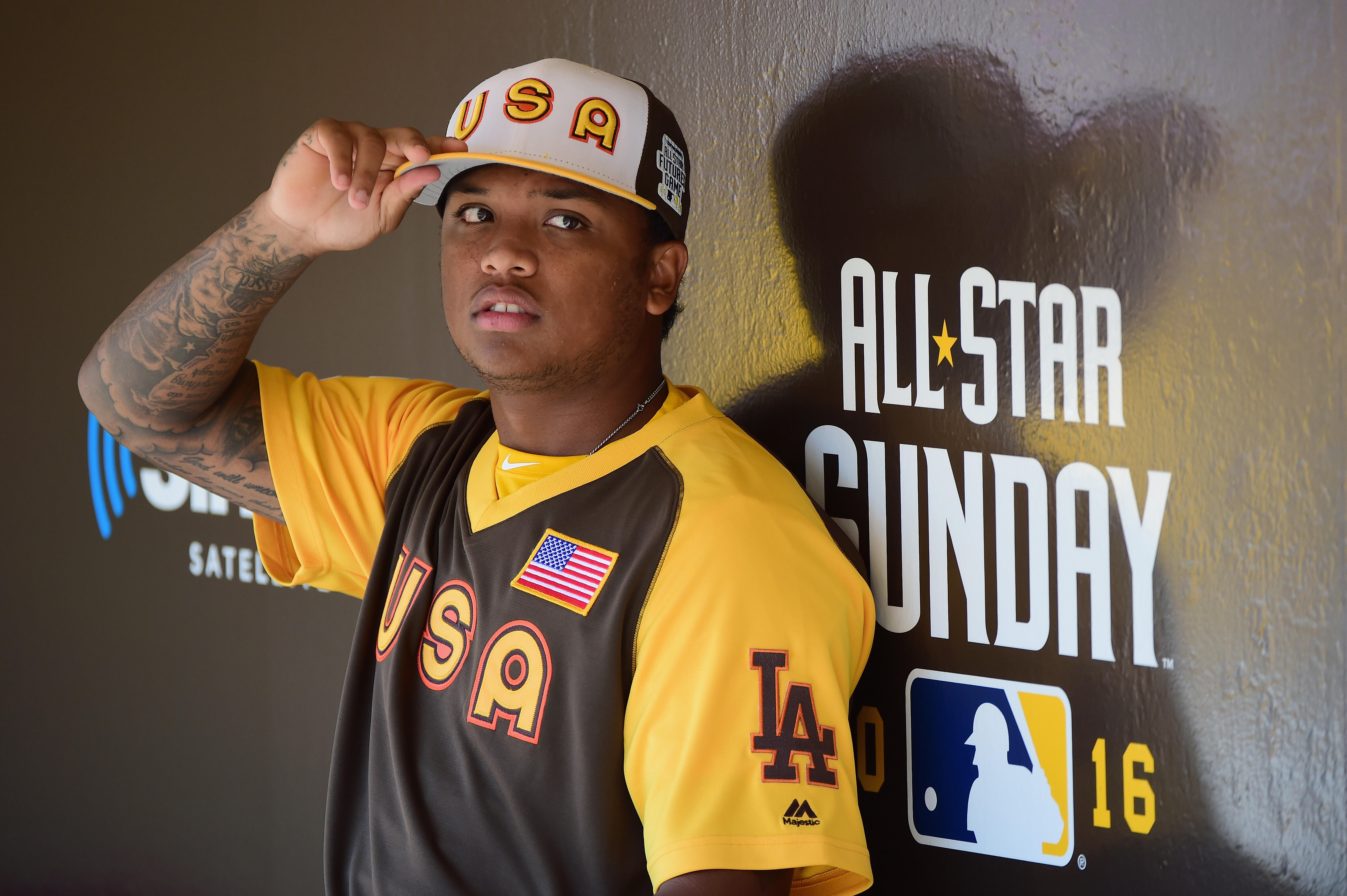 The Los Angeles Dodgers continued to make roster cuts this week, revealing on Tuesday that five players had been sent to minor league camp.
Those players were as follows:
OF Brett Eibner
IF Willie Calhoun
IF Jose Miguel Fernandez
UT Darnell Sweeney
OF Alex Verdugo
Eibner was optioned to the minors, while Calhoun, Fernandez, Sweeney and Verdugo were all reassigned as non-roster invitees. The latest cuts bring the number of players remaining in Dodgers camp to 46, which will be reduced to 40 by Opening Day.
Calhoun, Sweeney and Eibner had all enjoyed a fairly productive spring prior to Tuesday's news.
Calhoun hit .360/.385./560 with one home run, five RBIs and five runs scored in 17 Spring Training appearances. Eibner provided slightly more pop at the plate, compiling two home runs and 10 RBIs to go along with a .306./405./639 slash line and 10 runs scored, while Sweeney hit .297/.333/.486 with two home runs, four RBIs and six runs scored.
Photo Credit Getty Images