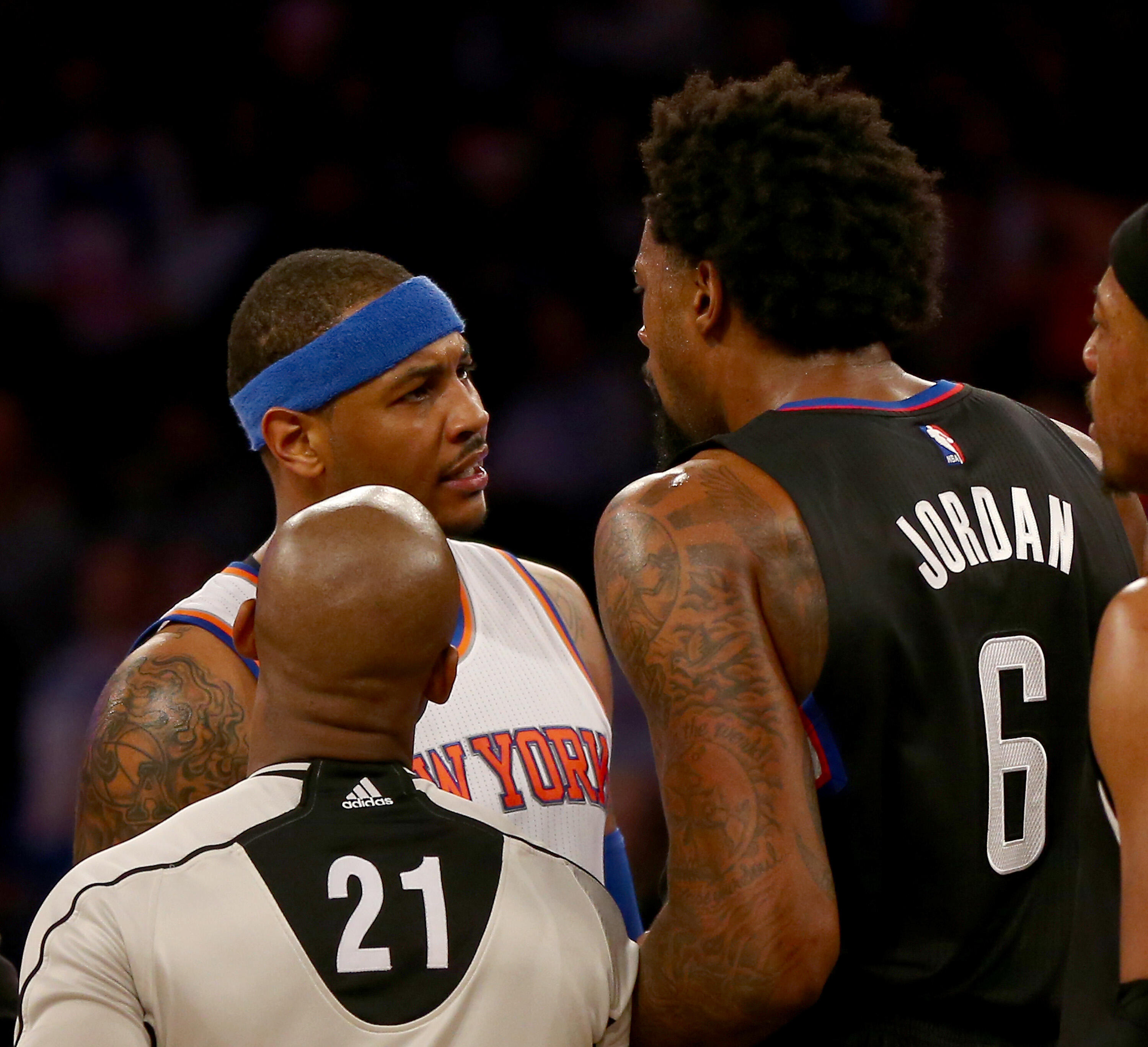 Carmelo Anthony was asked about playing in Los Angeles following Monday's Clippers victory over the Knicks.
As you can remember, Anthony has been heavily linked to both of L.A.'s NBA teams — most recently the Clippers at this year's trade deadline. While Anthony did not speculate on the prospects of playing in Los Angeles, he did seem to hint that a move to the Clippers had been a realistic possibility last month.
Per the NY Post:
"Nah, don't start," Anthony said when asked if he envisions making L.A. his workplace. "I haven't thought about it. There was an opportunity during the deadline. There was always talk the last couple of seasons being connected to Clippers or Lakers. Somehow always been connected. First it was the Lakers. Now it's the Clippers situation. I try not to think about it — especially now when I'm still playing with the New York Knicks and got to prepare to play against these guys."
Not anything groundbreaking but certainly an interesting wrinkle, as trade talks for the All-Star forward are bound to heat up again this offseason.
Photo Credit Getty Images