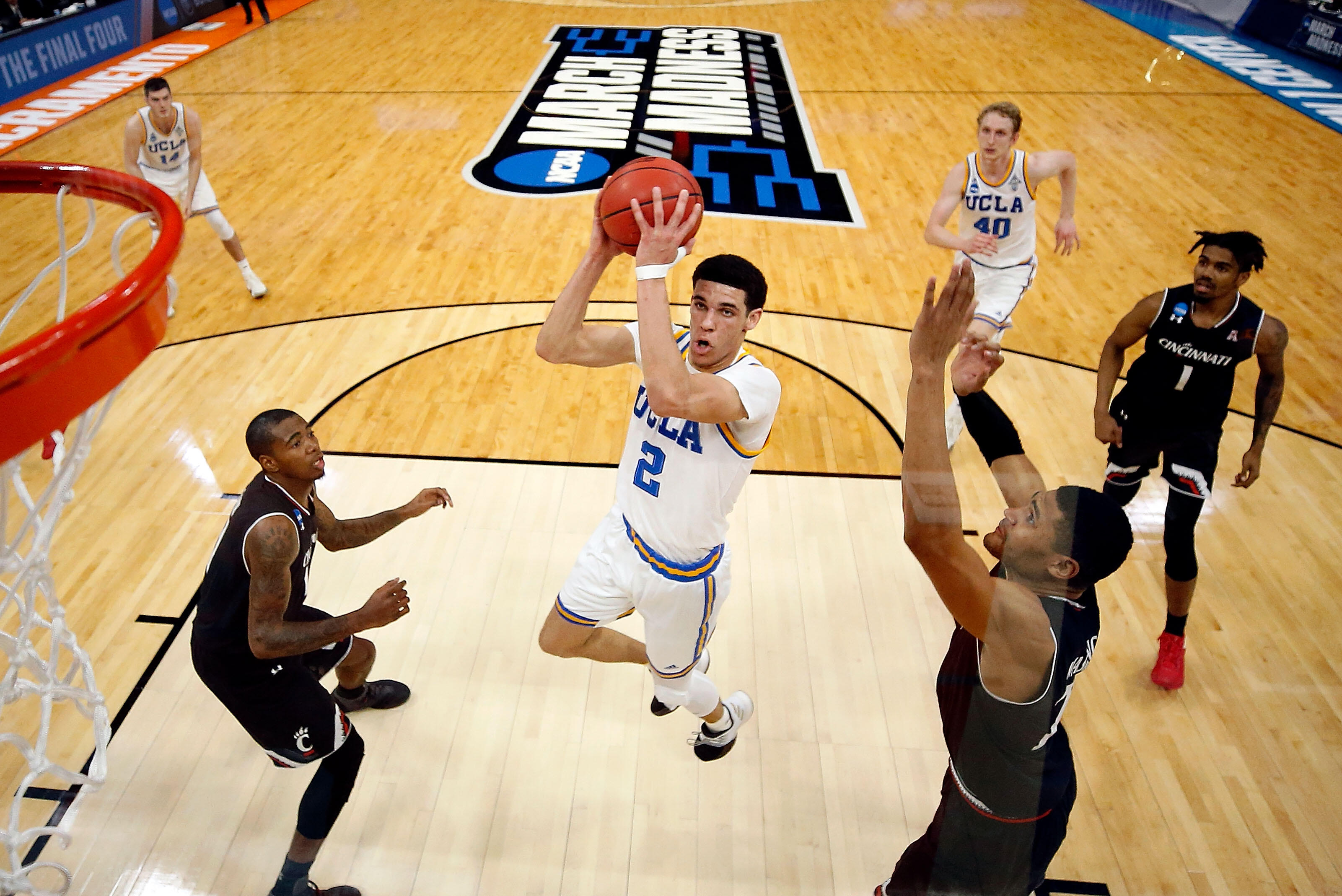 Lonzo Ball has led the UCLA Bruins to the Sweet Sixteen, and in doing so, has emerged as a leading candidate to become the No. 1 overall pick in the NBA Draft.
On Monday, Grant Hill joined The Dan Patrick Show to discuss the Naismith Trophy finalist.
During the interview, Hill compares Ball to retired 10-time All-Star, current Milwaukee Bucks head coach and future Hall of Famer Jason Kidd.
"I just love his ability to make others better," Hill said. "He's the kind of guy that I think guys want to play with. The ball moves, and it becomes contagious."
Listen below.
Below is the full interview.
Photo Credit Getty Images