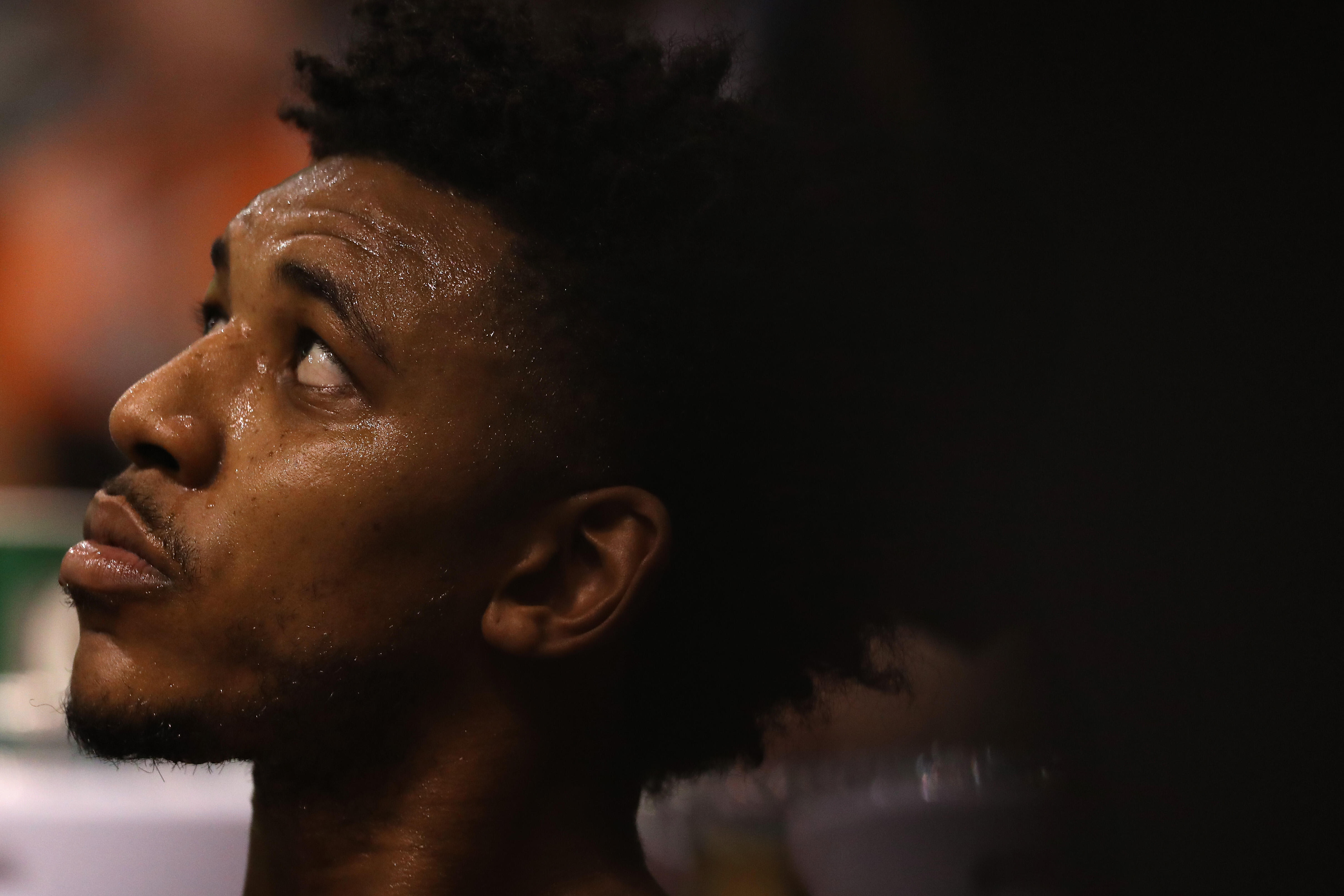 Nick Young got tossed as a scuffle broke out during Friday's game between the Los Angeles Lakers and Milwaukee Bucks.
The incident occurred following a hard foul on Young by Bucks guard Malcolm Brogdon. Young responded by shoving Brogdon, Bucks big man Greg Monroe took an exception and a small melee unfolded.
Watch below.
After the game, Lakers head coach Luke Walton was furious over what appeared to be a Bucks employee putting his hands on Brandon Ingram during the incident.
Photo Credit Getty Images