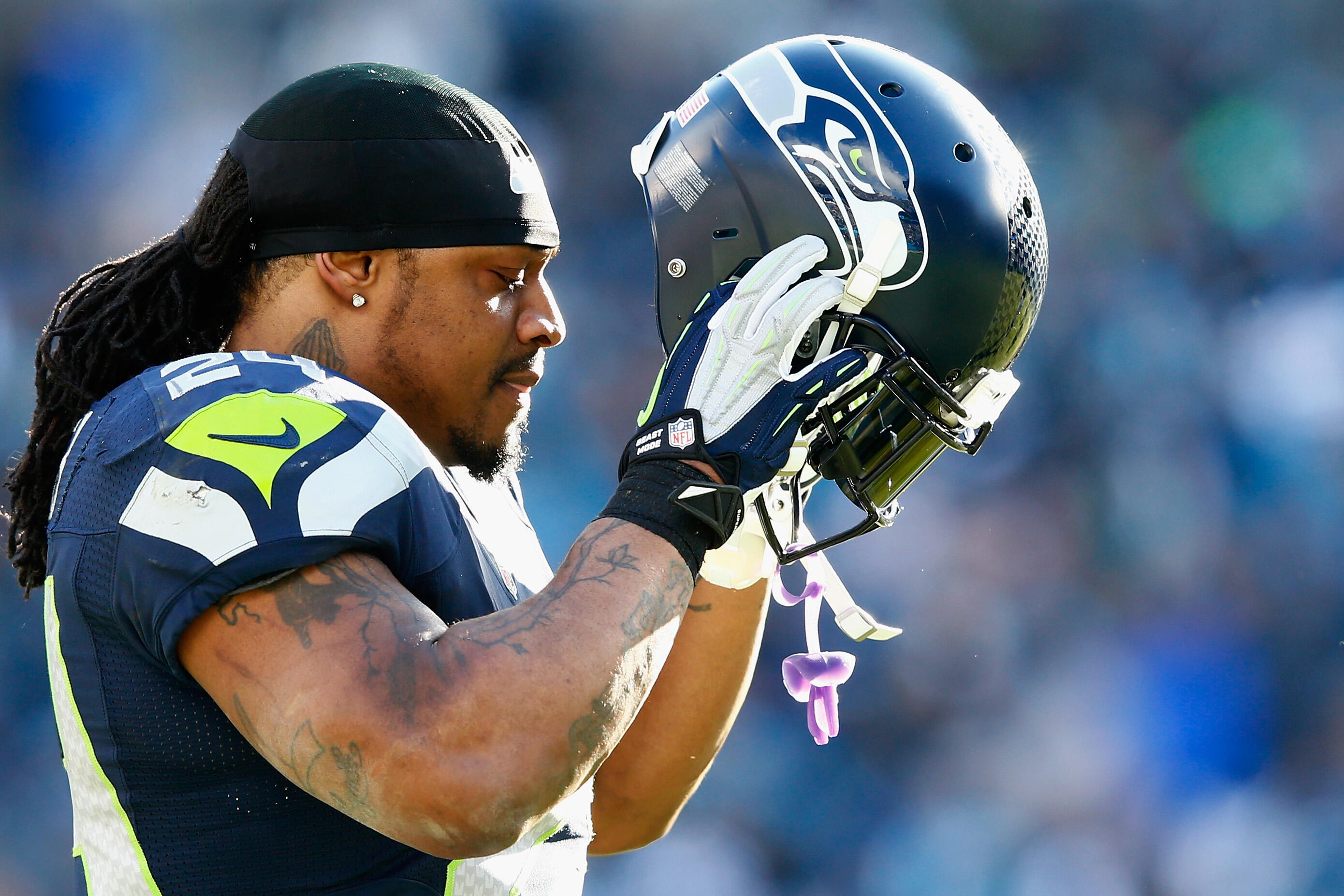 PFT - Raiders radio announcer Greg Papa said on Thursday that the team had interest in acquiring a retired running back who didn't play in the NFL last season.
The first name that popped into most heads was likely Marshawn Lynch, who retired from the Seahawks after the 2015 season, and that feeling appears to be the correct one. Adam Schefter and Josina Anderson of ESPN report that the Raiders are "strongly considering" a move to acquire Lynch.
For several reasons, the Raiders make an interesting fit for Marshawn Lynch — and they just might be the only team that can lure the bruising back out of retirement.
From Lynch's perspective, the Raiders are on the cusp of Super Bowl contention, and perhaps most importantly, are located in his hometown of Oakland, where the former Cal star has maintained a strong presence in the community since stepping away from the football field.
For the Raiders, Lynch provides them with a short-yardage back that, at 31 years old next month, likely has no interest in carrying a heavy workload. It should be noted, however, that the Seahawks still control Lynch's contract rights.
In addition to the reports surfacing of interest in Lynch, the Raiders also signed tight end Jared Cook on Thursday.
Photo Credit Getty Images