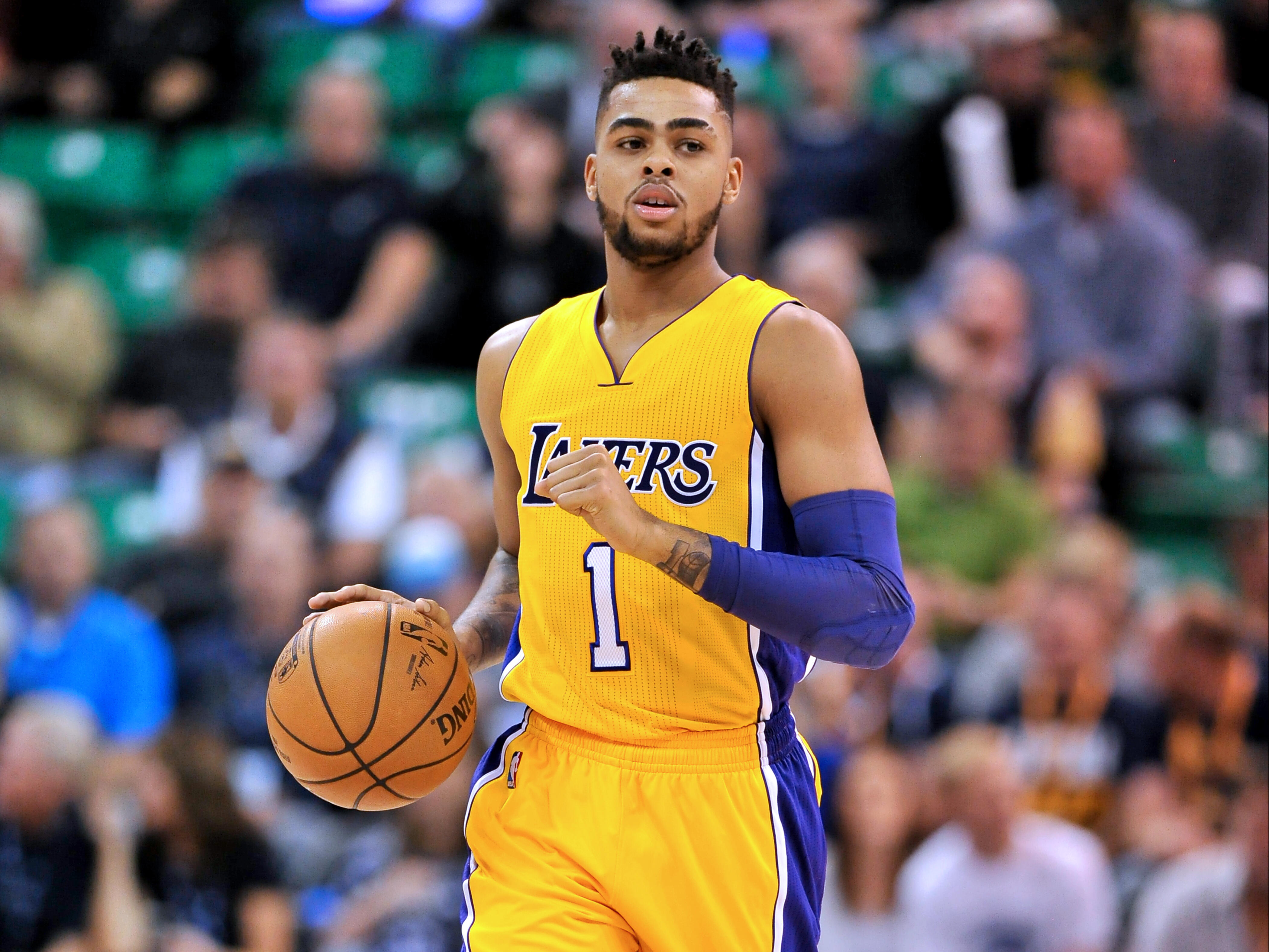 UPDATE: D'Angelo Russell will not start at shooting guard Wednesday, but will see action with the starters.
Los Angeles Times - D'Angelo Russell might start at shooting guard Wednesday night against the Houston Rockets.
That starting spot is the only one that might change from Monday night's lineup. Jordan Clarkson will start at point guard again, Ivica Zubac at center, Brandon Ingram at small forward and Julius Randle at power forward.
"I like continuing to see what kind of games JC can have playing the point," Walton said. "We want to see what D'Angelo can do scoring-wise as an off-ball type of scorer. We haven't seen a ton of it this year and we want to see more of it."
Second-year Lakers guard D'Angelo Russell has endured criticism throughout the 2016-17 season, due to a combination of inconsistent play and maturity concerns.
Is it possible that the former of these issues is related to the team's insistence on playing him at the starting point guard spot, a role that may not best fit his skill set? The Lakers could find out soon enough.
The team is reportedly considering starting Russell at shooting guard against the Houston Rockets amid an array of shakeups to the starting lineup, which has included sending Russell to the bench in favor of Jordan Clarkson.
It is intriguing that the Lakers are open to giving Russell a shot on the wing, which as NBA Insider Chris Broussard mentioned earlier this month, may better suit the young guard's strengths.
"D'Angelo has talent. He's got a place in this league," Broussard said. "I think he's a good rotation player, and could be a starter on a good team as he matures. He has the talent. I think he's more of a shooter. He can pass, but I don't think that's his mentality."
Photo Credit Getty Images