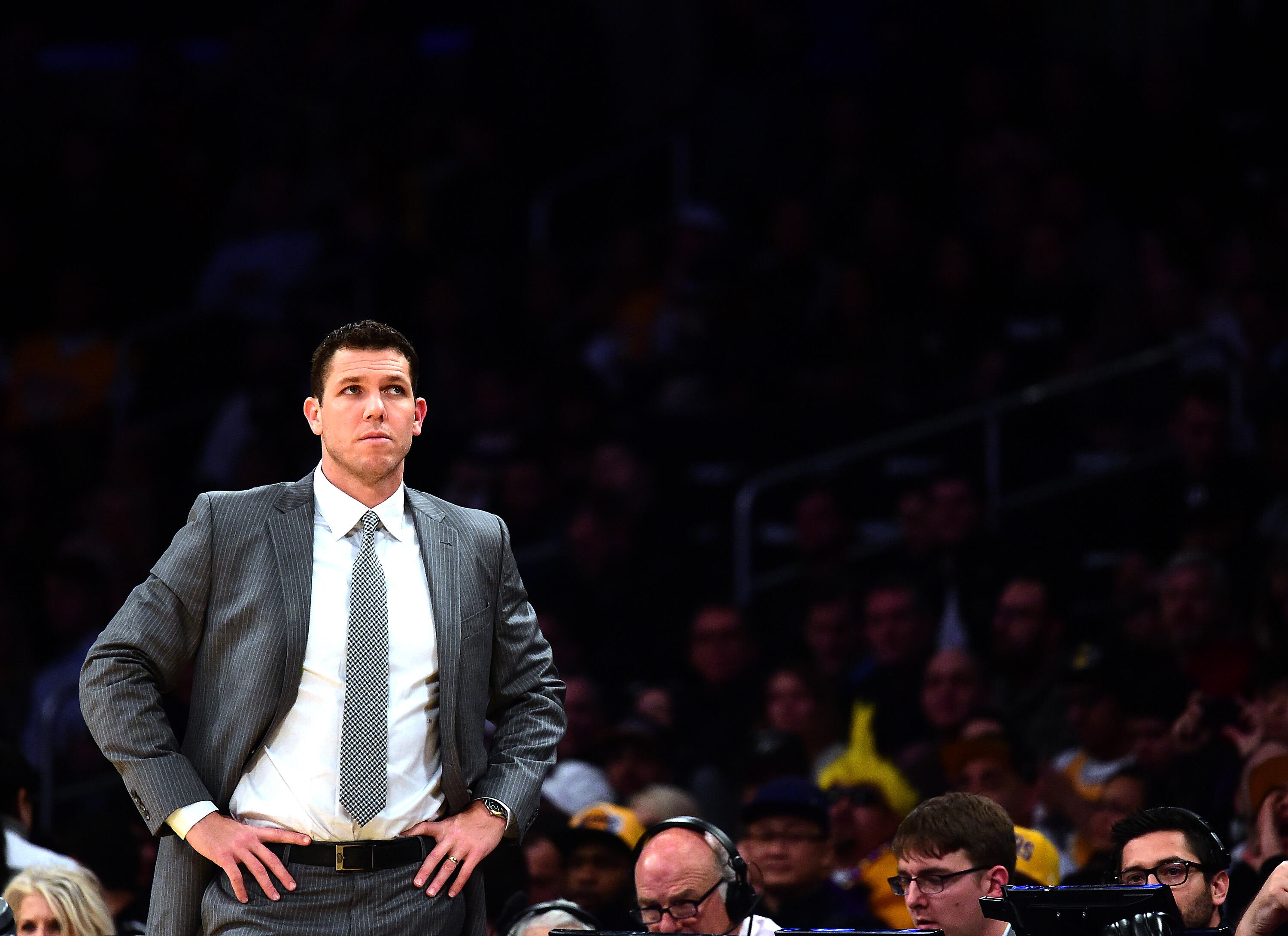 ESPN - The Los Angeles Lakers have effectively shut down healthy veterans Luol Deng and Timofey Mozgov for the rest of the season to give the majority of playing time over the final 15 games to their younger players, sources told ESPN.
Deng and Mozgov were the Lakers' big free-agent acquisitions last summer, signing contracts worth a combined $136 million over four seasons. Neither has been particularly effective in their first season with the Lakers: Mozgov averaged 7.4 points and 4.9 rebounds in nearly 21 minutes a game; Deng averaged 7.6 points and 5.3 rebounds in nearly 27 minutes a game.
Fall. For. Ball.
At this point, the Los Angeles Lakers don't even seem to be hiding their tanking efforts.
While it does benefit the Lakers to get some of their young guys a better look as they approach the home stretch of the season, this is only one aspect of the equation. Most importantly, a top draft pick is on the line — with fans in Los Angeles already drooling over the prospects of UCLA star Lonzo Ball donning the Purple and Gold.
Deng and Mozgov were puzzling signings last summer, but they are still seasoned veterans on a team that severely lacks experience. And if there is one thing that could ruin the Lakers' aspirations of holding onto their top-three protected draft pick, it just might be a veteran presence on the floor.
Photo Credit Getty Images