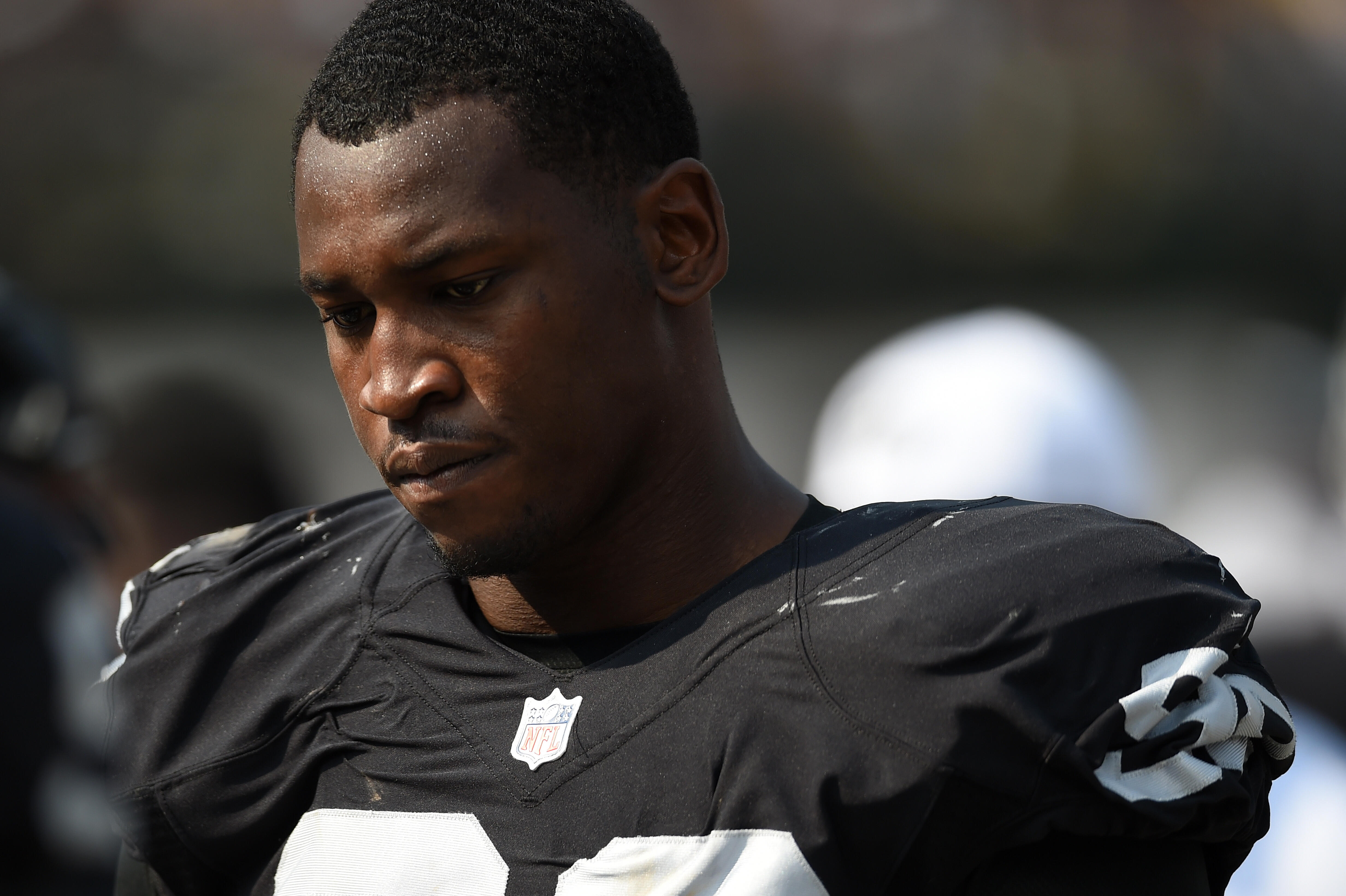 The Mercury News - Raiders linebacker Aldon Smith was detained for public intoxication by police in San Francisco Thursday morning after a vehicle he was riding in crashed into a police car, KTVU reported.
Smith was expected to be released when he is sober and no charges will be filed, according to the KTVU report.
Smith, who has been suspended by the NFL since November, 2015 and was awaiting a possible meeting with the league later this month to lift his ban, but Thursday's incident makes a reinstatement any time soon very unlikely.
The Oakland Raiders were on the verge of bearing one of the NFL's most feared pass-rushing duos, with Aldon Smith set to return from suspension and join 2016 Defensive Player of the Year Khalil Mack.
Unfortunately, the former could not get out of his own way...yet again.
Smith was potentially weeks away from having his ban lifted, which stemmed from a long list of substance abuse and legal issues. In light of this week's events, it is doubtful that will be occurring anymore.
Instead, the following question surfaces: Will Aldon Smith play another down in the NFL?
Photo Credit Getty Images