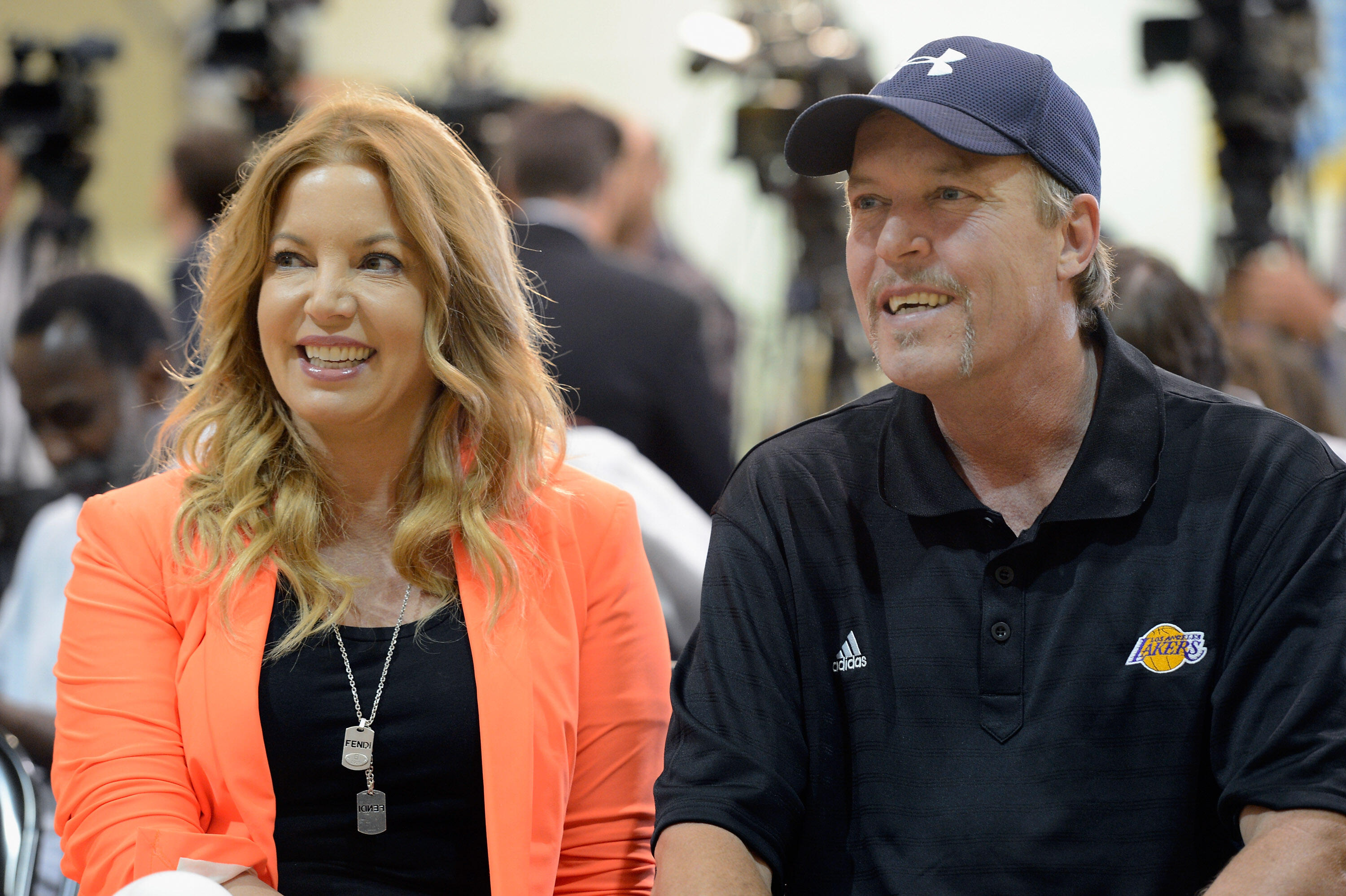 ESPN - One day, she found out the team had worked out center Larry Sanders and hadn't bothered to invite Johnson to watch. Then there were the trade calls Johnson had to inquire about; he was never informed of the prospects -- let alone asked his opinion.
So much for working together.
Jeanie decided it was time to act. She canceled her trip to New Orleans for the All-Star Game, sending her younger brother Joey to represent the team instead. For the next few days, she worked with a small, trusted group of advisers, lawyers and human resources personnel to execute the bold restructuring of the Lakers front office she would announce the following Tuesday.
It was previously reported that Jeanie Buss made the decision to enact a Lakers front office overhaul on the week of the NBA Trade Deadline out of fear that her brother Jim, VP of Basketball Operations, and general manager Mitch Kupchak would set the franchise back with a catastrophic decision.
Given these new revelations, the decision to oust Jim and Mitch appears even more warranted.
The Lakers had brought in Magic Johnson — and in a highly public fashion — to serve as an advisor, while the now-departed members of the front office kept the Hall of Famer in the dark on major moves. Working out Larry Sanders, who has not appeared in an NBA game since 2014, is one thing. But combine that with keeping Johnson out of the loop on trade talks involving key roster pieces, and it becomes a completely different story.
Watch below, as Fred Roggin and Rodney Peete react to the latest news on the Lakers family drama.
Tune in to "Lunchtime" with Roggin and Rodney weekdays from Noon-2pm.
Photo Credit Getty Images