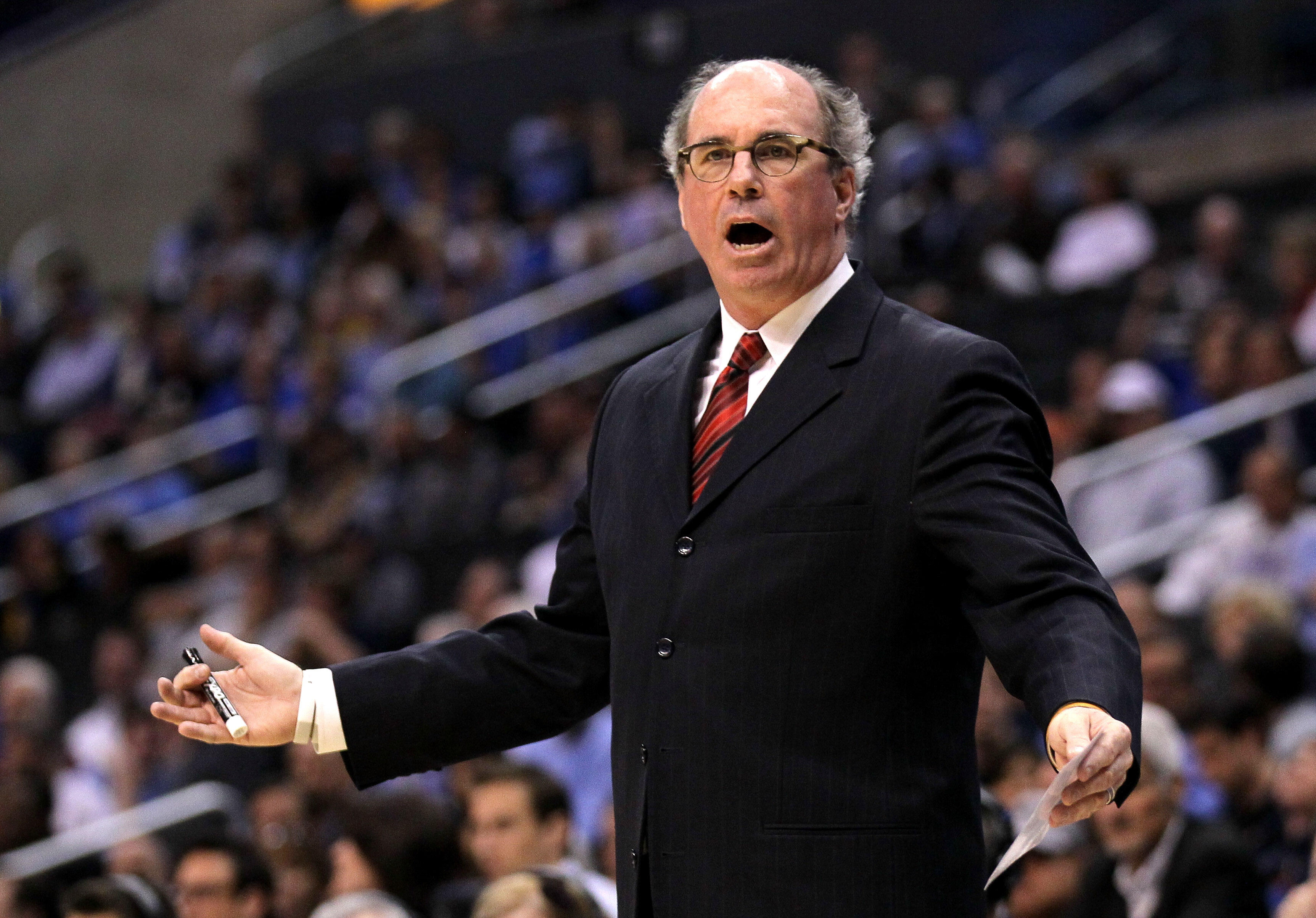 Longtime coach and current Pac-12 Network analyst Kevin O'Neill joined Petros and Money on Tuesday to discuss several topics on the eve of the conference tournament.
O'Neill touched on the success of the Pac-12 Tournament in Las Vegas, and also had some blunt words for LaVar Ball, who has emerged as the latest amateur sports parent to find their way into the national spotlight.
"You have no choice, because a parent is going to do what they are going to do," O'Neill remarked when asked about how he would handle the outspoken father of UCLA star Lonzo Ball and a pair of future Bruins. "What LaVar Ball should do is shut up. Leave his kid alone. Leave all his kids alone. Quit living his failed career through these guys.
"You don't think there is enough pressure on Lonzo Ball without [LaVar] coming out and saying he's better than Steph Curry?"
Listen to the full interview below.
Photo Credit Getty Images