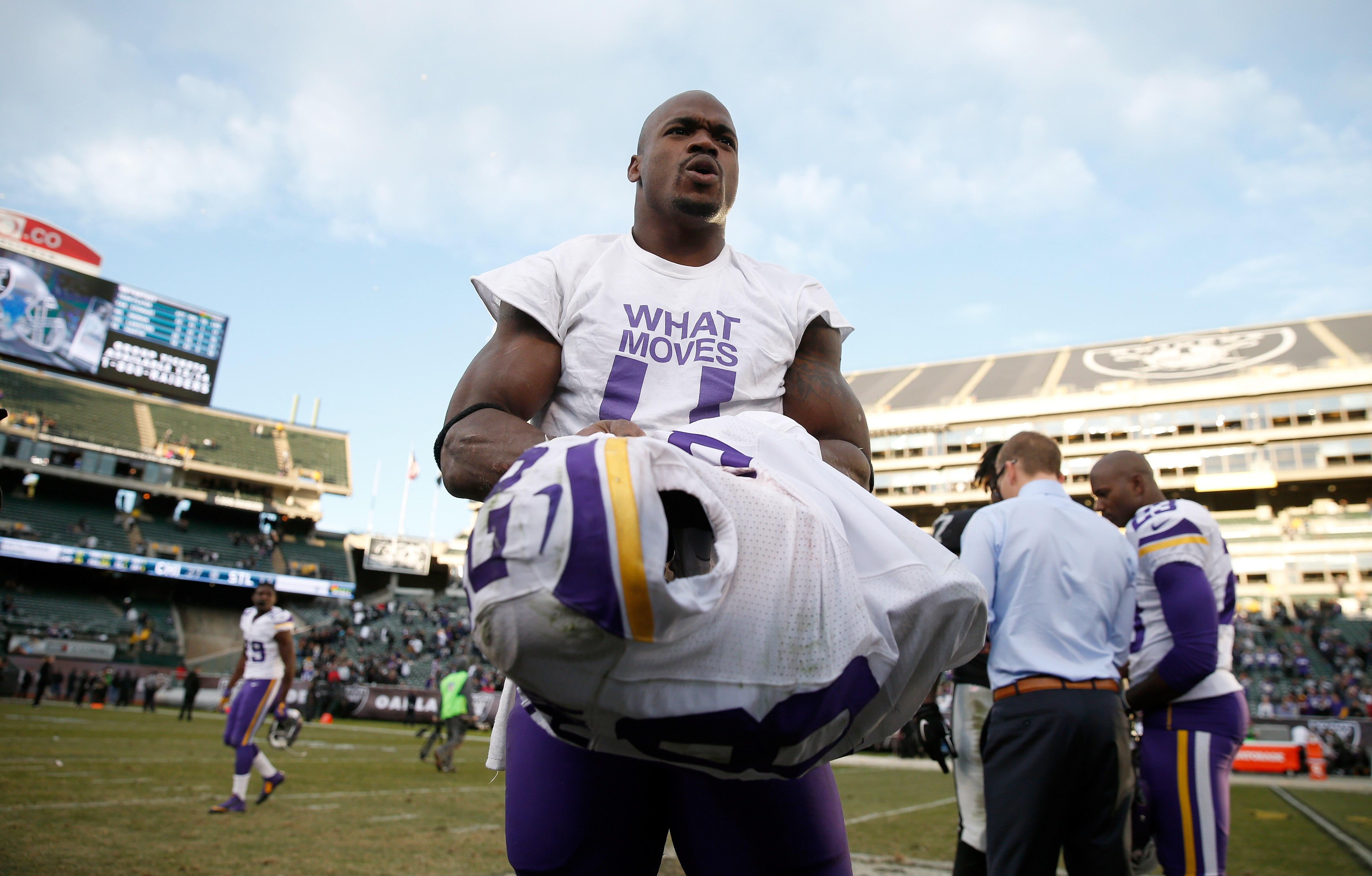 The Oakland Raiders are among the preferred destinations for running back Adrian Peterson, according to a report from Stacey Dales of the NFL Network and CBS Sports.
Peterson is the most accomplished player on the free agent market this season, although his age makes signing him a risky proposition. Most running backs find themselves well on the downhill slope of their career by the time they turn 30, and Peterson turns 32 this season. Couple that with the significant payday the veteran back is set to receive, and teams are certain to be wary.
That said, Peterson is a seven-time Pro Bowler and future Hall of Famer, and his services could prove valuable on a team with Super Bowl aspirations like the Raiders.
Photo Credit Getty Images