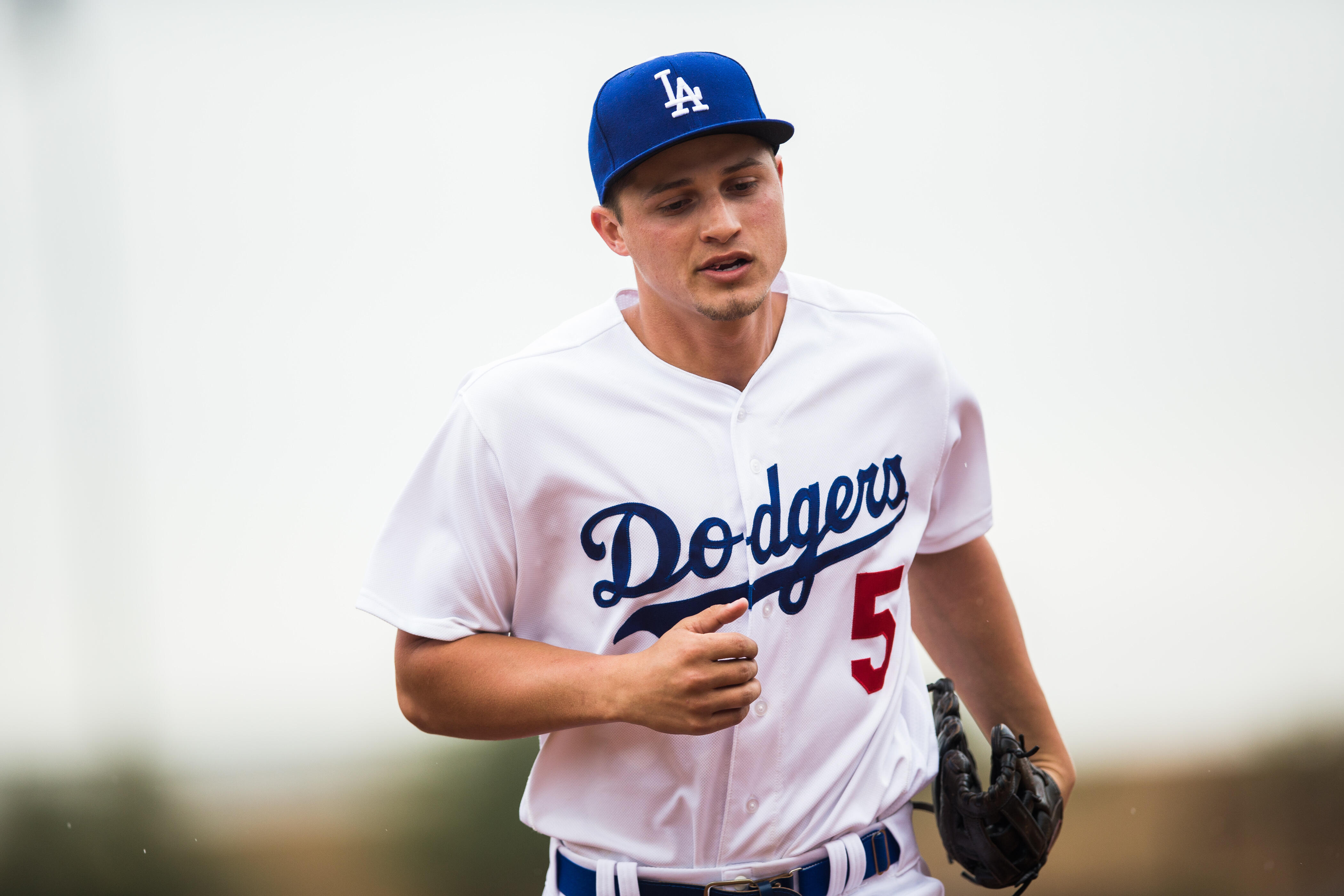 Dodgers manager Dave Roberts spoke to the media on Tuesday from Spring Training at Camelback Ranch, providing updates on injuries to starting pitcher Scott Kazmir and shortstop Corey Seager.
Injuries are always a source of concern. For the Dodgers, though, neither appears too serious on the surface.
Kazmir left Monday's start after the first pitch of the second inning with tightness in his left hip, adding to a growing list of injury setbacks for the 33-year-old since arriving in Los Angeles last season. The latest road bump could prove particularly crucial, as the veteran vies for a spot in the Dodgers' crowded starting rotation.
"He said he feels better than yesterday," Roberts said. "But he's still with the training staff, so from the medical side, we don't know anymore yet. Obviously today is going to be limited for him, and we'll evaluate him at the end of the day."
Roberts mentioned that, although Kazmir is anxious to get back on the field and compete for a spot in the rotation, "sometimes as an organization, you just have to take it out of their hands."
The Dodgers manager also shed light on the status of Corey Seager, who has been sidelined with back stiffness since last weekend.
"I don't know when he's going to be available," Roberts said. "That's up to the training staff."
Although there is uncertainty surrounding Seager's return, there is little concern from Dodgers camp.
"Not at all," Roberts remarked when asked if he was worried about Seager's delayed return. "It's actually just kind of where we are at. There's complete comfort in knowing that it's something minor. If it were in the regular season, could he play? Absolutely. But right now, it just doesn't make more sense for us."
Tune in to Dodger Talk with David Vassegh on Tuesday from 8-9pm for the latest on your Dodgers.
Photo Credit Getty Images