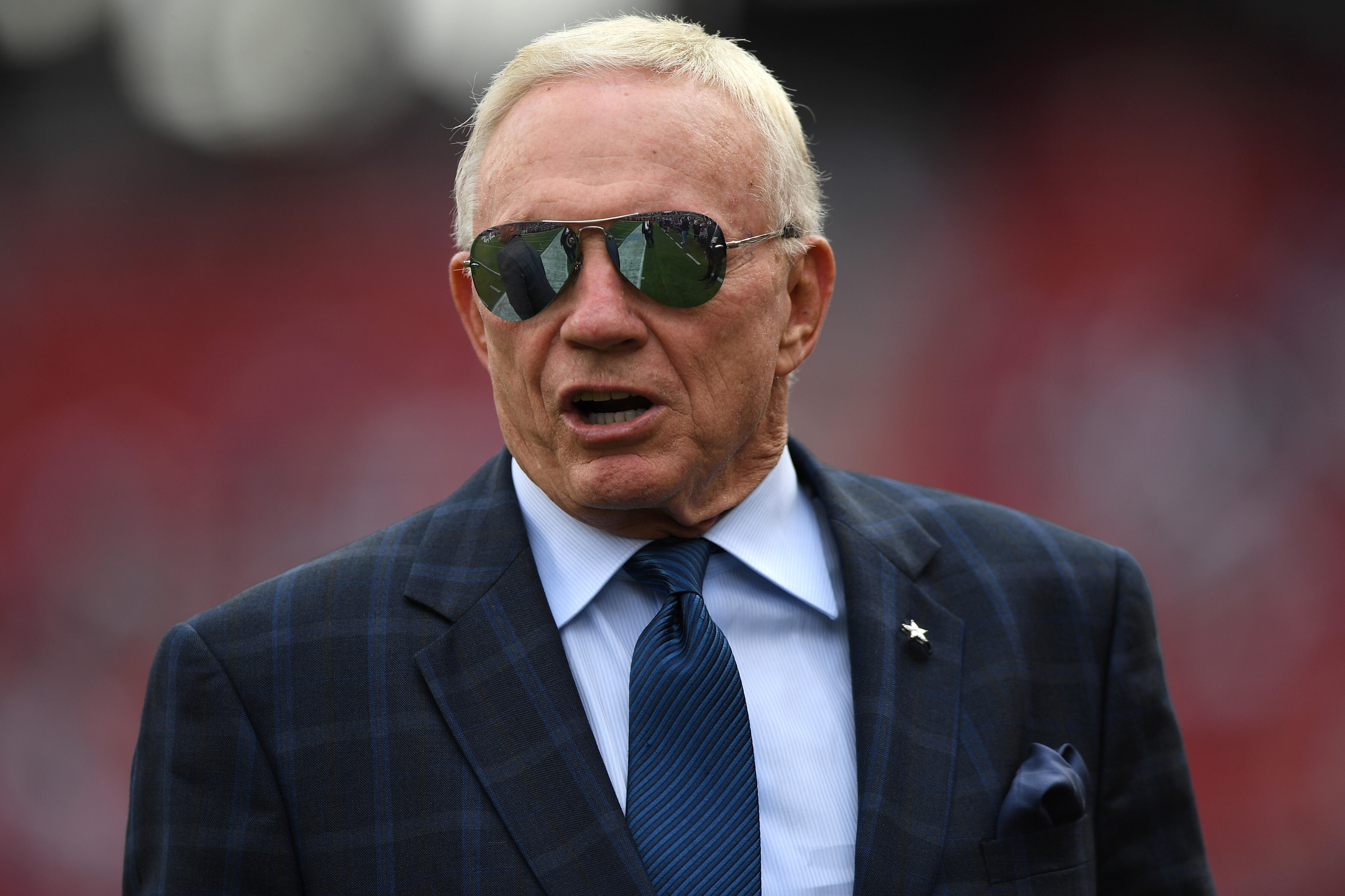 BR - Dallas Cowboys owner Jerry Jones is reportedly working to find potential investors to help the Oakland Raiders finance a new stadium in Las Vegas.
Bleacher Report's Jason Cole tweeted Saturday that Jones is trying to assist the AFC organization in filling the void left by Las Vegas Sands Corporation chairman Sheldon Adelson.
The Raiders officially filed their relocation paperwork with the NFL on Jan. 19, per NFL.com. By doing so before Feb. 15, the issue is available for a vote at the Annual League Meeting between owners in March, where they would need at least 24 votes to move the franchise.
With Las Vegas heavyweight Sheldon Adelson backing out of an investment that was set to be $650 million of a $1.9 billion stadium project, the Oakland Raiders' move to Las Vegas hit an unexpected road bump. When investment bank Goldman Sachs also backed away, further doubt crept in as a final NFL owners vote awaits later this month.
As turmoil enters the mix, is controversial Dallas Cowboys owner Jerry Jones the answer to save the Raiders' long-expected move to Las Vegas?
It certainly seems plausible, and Jones carries the kind of weight around the league that his involvement in the move might tip the scales in favor of the Raiders heading to Vegas. In return — being that Jones is unable have ownership of two NFL franchises — his Legends Hospitality company could potentially earn revenue from handling concessions and premium ticket sales.
For more on this story, tune in to "Lunchtime" with Roggin and Rodney at noon!
Photo Credit Getty Images