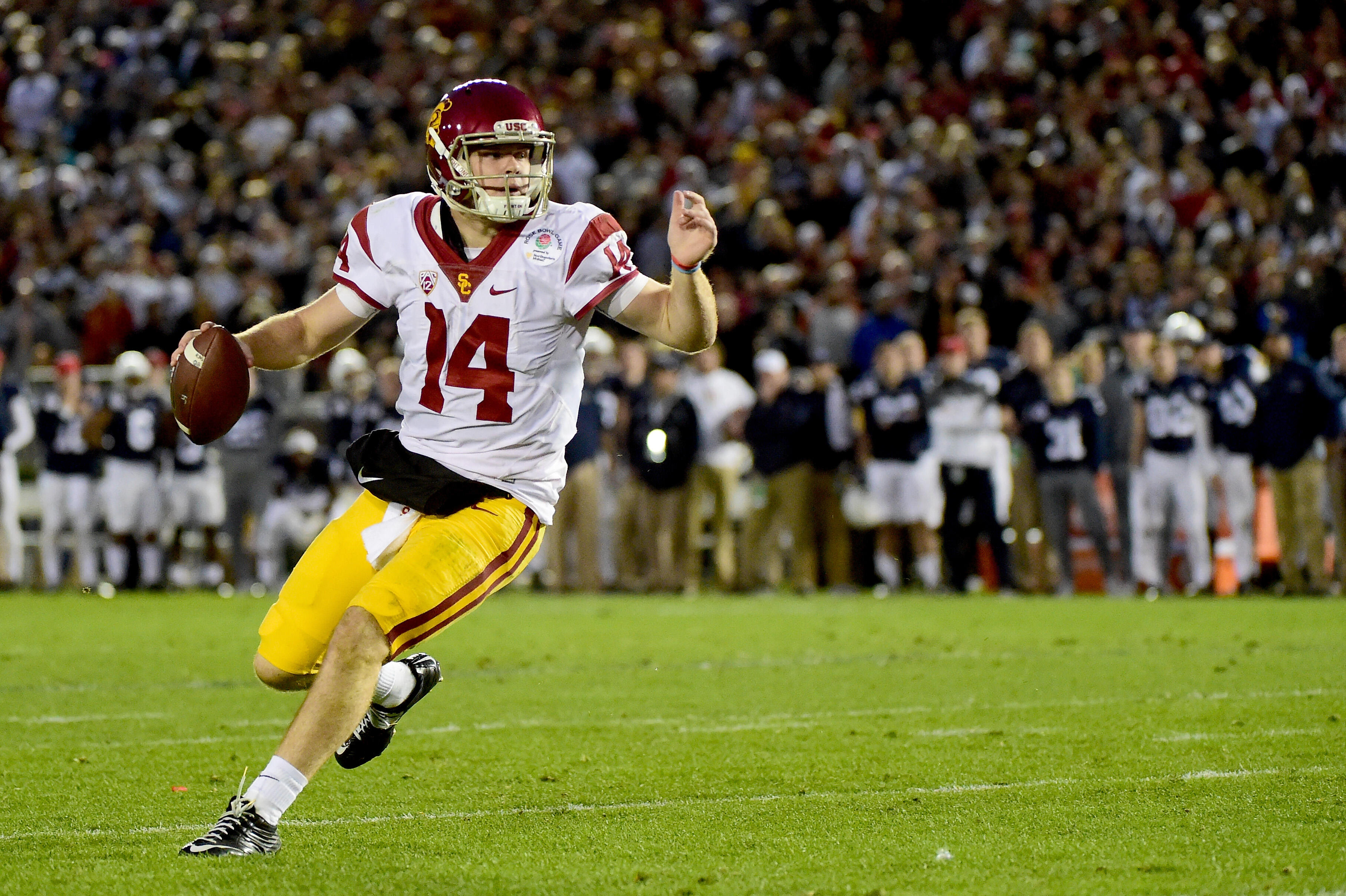 USC quarterback Sam Darnold is the talk of the NFL Combine, even though he won't be eligible for the draft until 2018 at the earliest.
It is not surprising that Darnold's name has surfaced as teams gauge their options from this year's somewhat pedestrian quarterback class. Clemson's Deshaun Watson, Texas Tech's Patrick Mahomes and North Carolina's Mitch Trubisky are all potential top-10 picks, and although each has shown flashes, none are close to a sure thing.
Darnold appears to be different.
The Capistrano Beach native became a local star after assuming the starting quarterback role for the Trojans in week four, rattling off nine straight victories after a 31-27 loss to Utah in his first career start. Following a thrilling two-touchdown comeback to defeat Penn State 52-49, in which Darnold compiled 453 yards and five touchdowns while going 10-for-10 in the fourth quarter, his status as the most-hyped commodity of the 2018 NFL Draft was cemented.
Darnold's play has received comparisons to Colts quarterback and former Stanford standout Andrew Luck. The feeling surrounding the sophomore is similar to that of Jadeveon Clowney, in the sense that he is likely a future No. 1 overall pick simply waiting to become eligible for the NFL Draft.
Tune in at noon for more on this story from Fred Roggin and Rodney Peete.
Photo Credit Getty Images