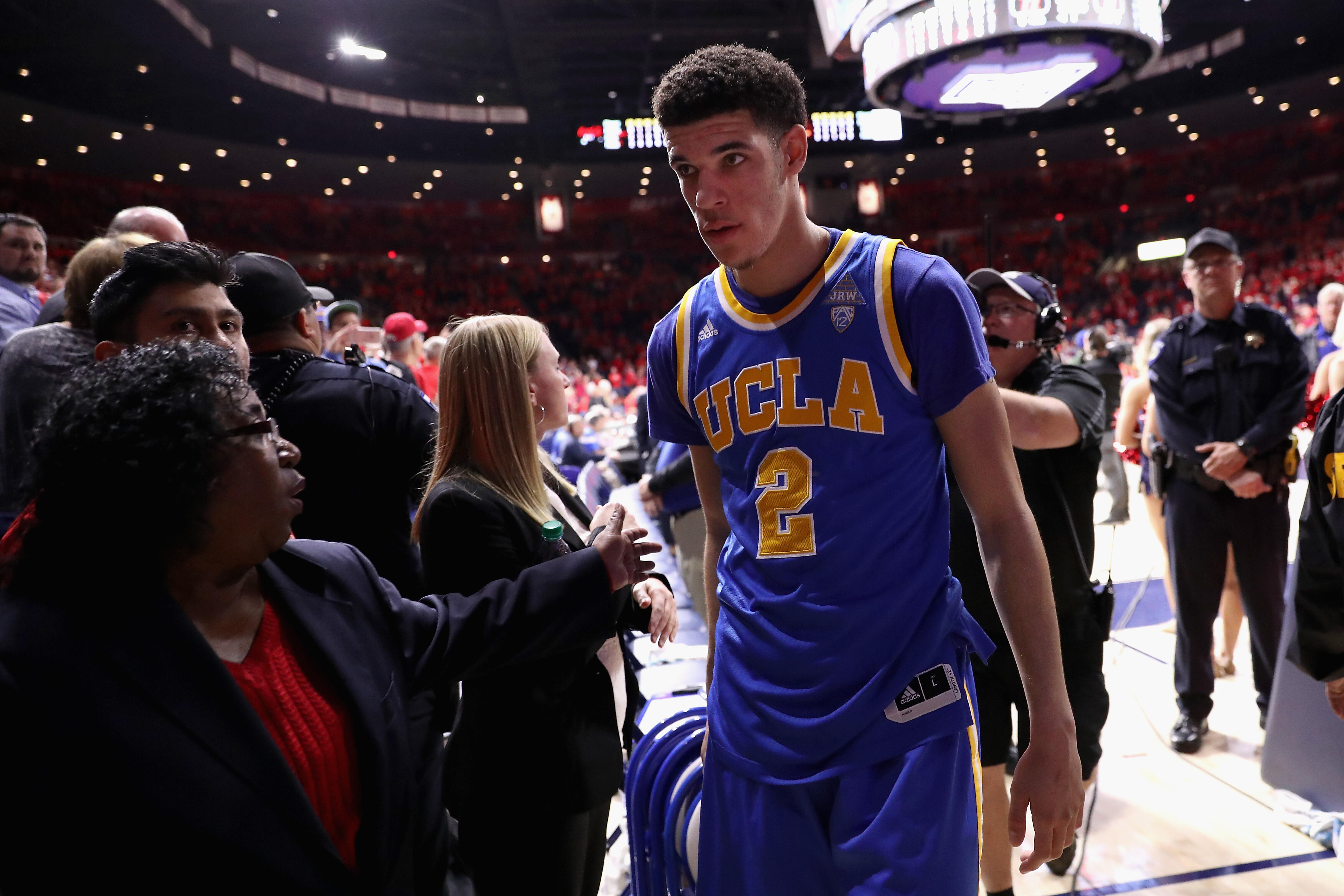 The UCLA Bruins have perhaps the most dynamic player in college basketball in freshman phenom Lonzo Ball, and fans in Westwood are hoping we haven't seen the best yet as the team gears up for a deep run through March.
The 6-foot-6 point guard's arrival on campus helped turn home games at Pauley Pavilion into a marquee event on a citywide scale, with celebrities and professional athletes turning out to watch a scorching hot UCLA team led by the potential No. 1 pick in June's NBA Draft. With the NCAA Tournament lurking just around the corner — and the Bruins in the running for a No. 1 seed — Ball is a source of realistic national title hopes.
UCLA head coach Steve Alford joined The Dan Patrick Show on Thursday morning to discuss, among other topics, what separates Ball from other players in college basketball. His answer reaffirms why so many Lakers fans in Los Angeles, who have powered through watching a team that has shown a tendency to lack professionalism, are giddy about the prospects of Ball as the future of the franchise.
"You would never know he was one-and-done and the potential top top pick in the draft," Alford said. "You watch him practice, he competes in any drill that we do to win. He's been a terrific teammate. He's been a very humble teammate that is all about the team. He knows he's not going to be here long, and that I think is what really has made him special."
Ball is the latest star bred from the one-and-done era in college basketball, but as Alford noted, there is a different feel to Ball than most players that show up for a semester and a half of classes before bolting to the NBA.
"Lonzo is a guy that will beat you by getting five steals a game, he'll beat you by getting ten rebounds a game. If you tell him to score, Lonzo could put up thirty, if if that's what you want him to do. You're not going to stop him from doing that. I just don't think that's in his DNA. I think he enjoys to pass and allowing somebody else to look good. That's what makes him a great teammate."
Alford also touched on how quickly reality set in that Ball would only be at UCLA for a single season.
"I don't think [one-and-done] was ever really discussed," Alford said. "They come in June, and after a couple practices, you can kind of assume he's not going to be in college very long. But we watched him over the past two years as well, so we knew in the recruiting process that he wasn't going to be in college long. That's the era these kids are growing up in now.
"Some of these kids that leave school early, you kind of shake your head. With Lonzo, that's a little bit different. I think he's elite, and I think he's very special."
Patrick wrapped things up by asking the UCLA coach who would win a shootout between himself and his son, senior sharpshooter Bryce Alford. The answer does not disappoint.
Listen to the full interview below.
Photo Credit Getty Images