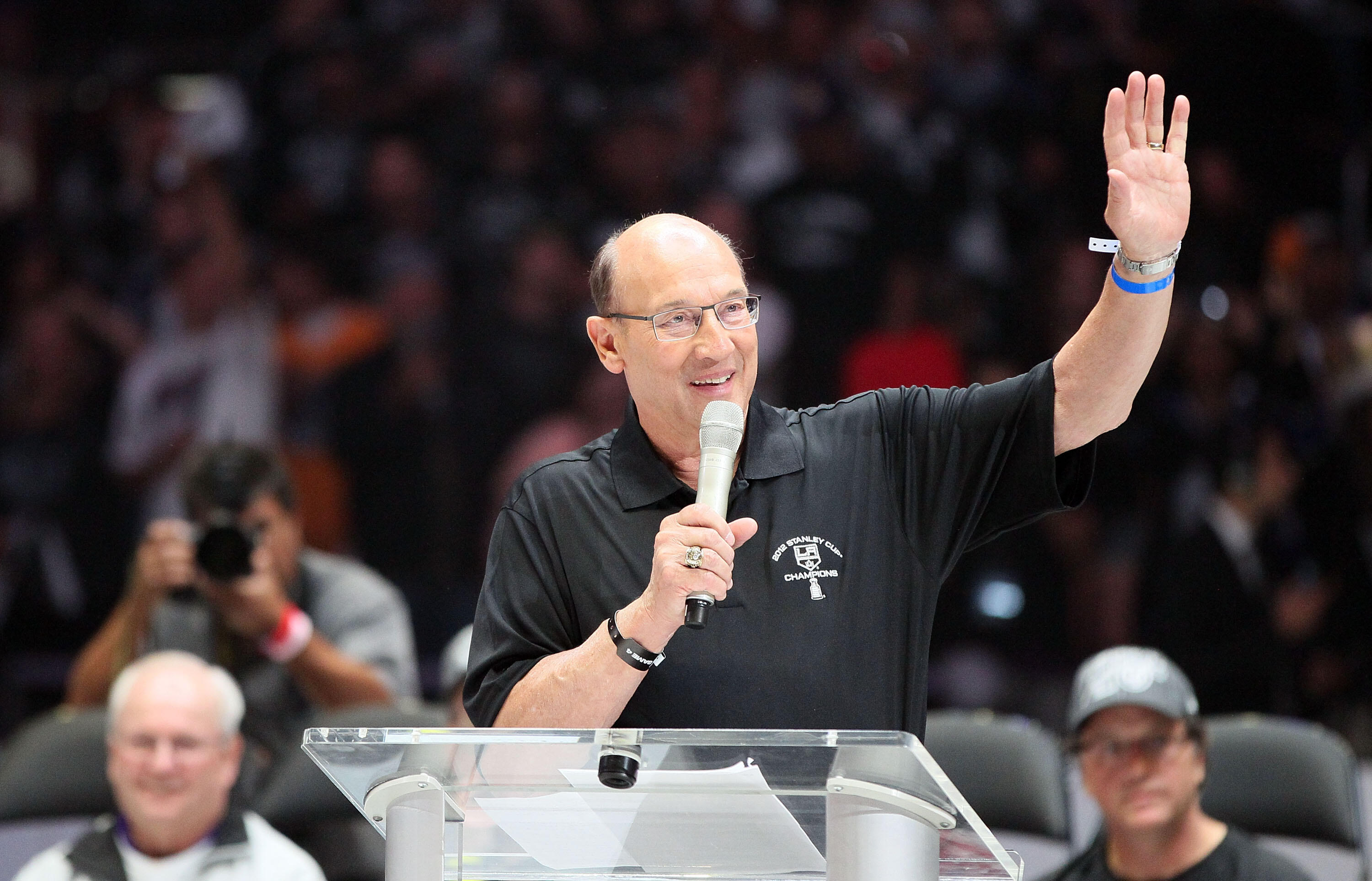 Los Angeles Times - Kings broadcaster Bob Miller has relinquished his microphone, a reluctant decision but one that was strongly recommended by his doctors to safeguard his health after he underwent quadruple bypass surgery early in 2016, suffered a mini-stroke three months later, and had another stroke in January.
Miller, 78, was in his 44th season calling Kings games. He had cut back his schedule drastically and eliminated travel to games outside Pacific division cities, but even that reduced workload proved too much.
Bob Miller has been synonymous with Kings hockey longer than many fans have been alive, and Thursday's news without a doubt marks a sad day for the city's hockey scene.
Fans could receive one final glimpse of the iconic broadcaster next month, however. Miller would reportedly like to return on April 8th and 9th for the final games of the season.
Fred Roggin and Rodney Peete interviewed Miller last week. Listen to the full interview below.
Photo Credit Getty Images