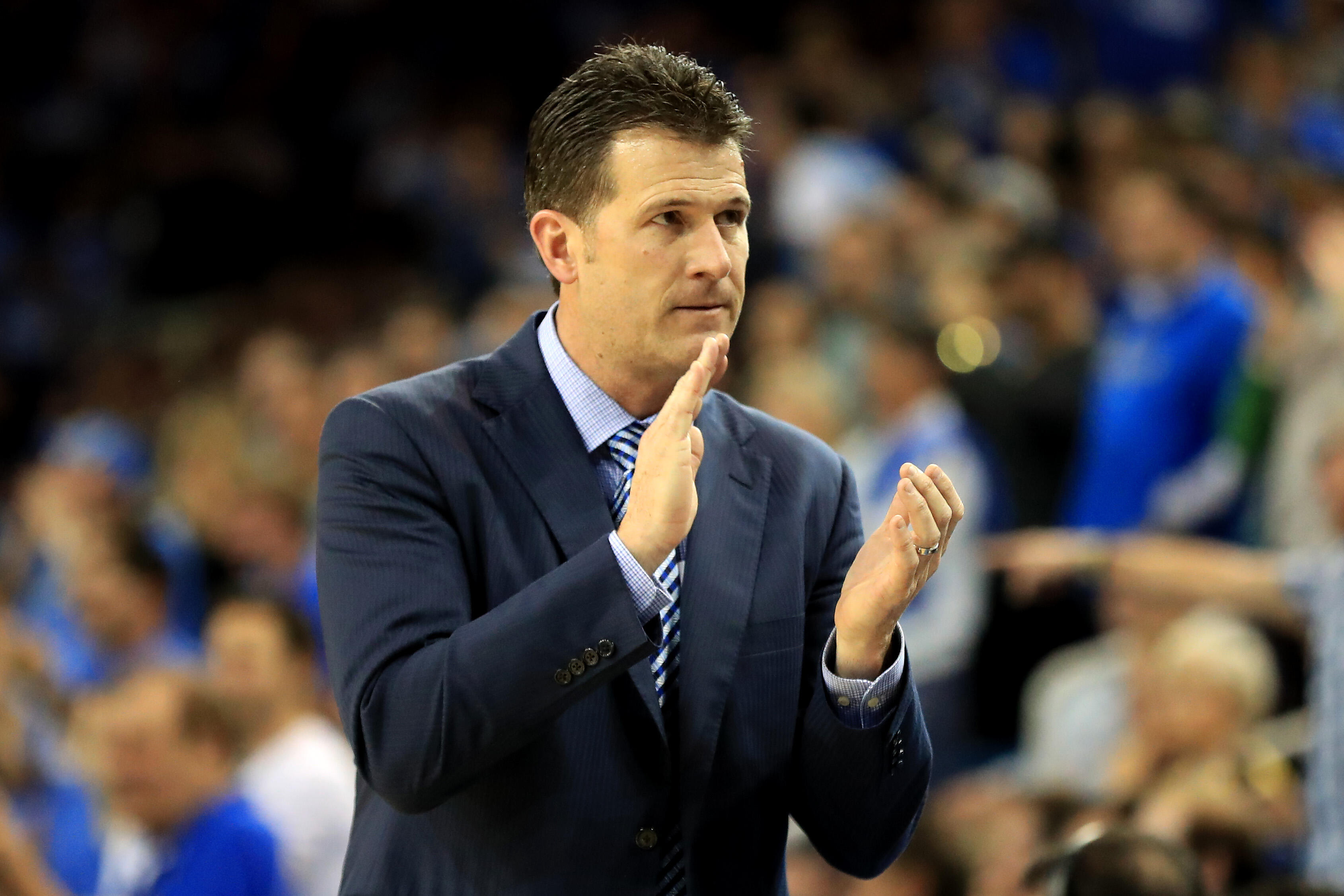 CBS Sports bracketology expert Jerry Palm joined Petros and Money this week to discuss UCLA's NCAA Tournament outlook as the team approaches the final stretch of the season.
What a difference one week can make.
Palm had the Bruins hovering around a No. 4 seed last week, with a less-than-stellar strength of schedule serving as the primary reason for the team not being seeded higher at the time. All of that changed with a monumental road victory over No. 4 Arizona last Saturday.
UCLA held off the Wildcats — and more importantly, showed tremendous resolve in a hostile road environment — in a 77-72 nail-biter. In doing so, the Bruins also avoided what could have been a devastating season sweep by their Pac-12 rival.
"It was really important to get something to balance out the loss they took to Arizona at Pauley," Palm said. "Quality wins are always good. Quality wins on the road are even better. But I thought it was important they didn't have a sweep there at the hands of Arizona, otherwise, UCLA may not have had much of a chance to push high in the bracket if Arizona had beaten them twice."
Last Saturday was not the only loss that UCLA has avenged to its benefit as of late. The Bruins have also toppled Oregon and USC in recent weeks, the only other teams to defeat them this season.
In addition to taking care of business with what has stretched to a seven-game winning streak, UCLA has also received some outside assistance.
Previously undefeated Gonzaga fell to BYU, 79-71, in its regular season finale over the weekend. While Gonzaga still has a strong case to maintain its presumed status as a No. 1 seed by winning the West Coast Conference Tournament, they are not a lock to do so.
"If I were to rank those three teams in terms of overall quality of their resume with winning out, Oregon would be first, UCLA would be second and Arizona would be third," Palm said, speaking purely in terms of chasing Gonzaga. "Arizona would be third because Gonzaga beat them, and that head-to-head result, if they're close, could be considered a factor by the committee. Oregon and UCLA winning out might pass [Gonzaga]. However, it's possible that they are all [two-seeds]."
Palm has UCLA, Arizona and Oregon all slated as No. 2 seeds in his latest bracketology projections.
Listen to the full interview below.
Photo Credit Getty Images