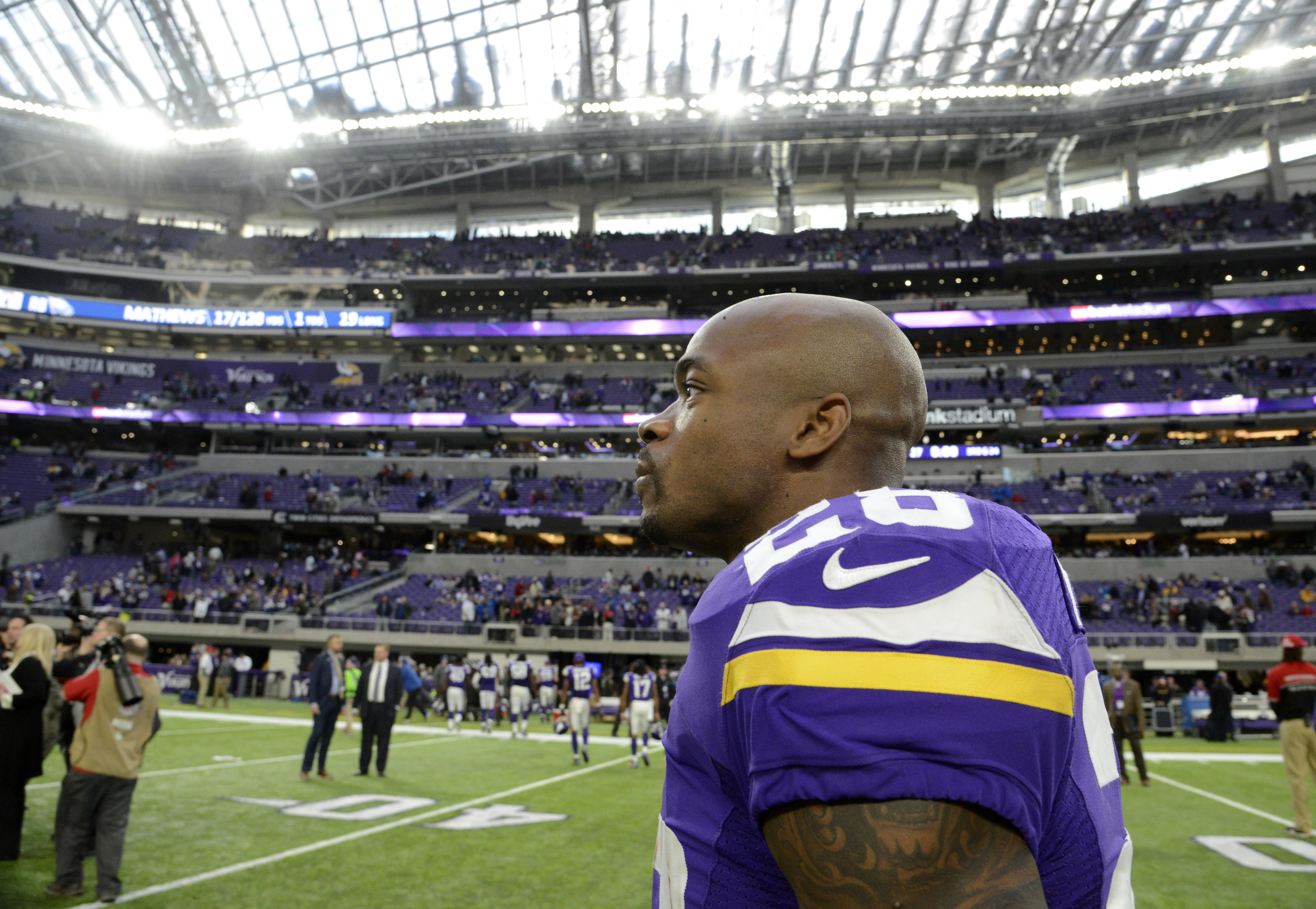 The Minnesota Vikings announced on Tuesday that they would not exercise the 2017 option on star running back Adrian Peterson, throwing a sudden jolt into NFL free agency that could benefit the Oakland Raiders.
"Adrian is an important part of the Minnesota Vikings organization," Vikings General Manager Rick Spielman said in a statement on the team website. "We will continue to have conversations with his representatives and leave our future options open while determining what is best for both parties moving forward."
It is possible that the Vikings could still retain the seven-time Pro Bowler that has spent the first decade of his career in Minnesota.
Peterson was set to make $18 million next season, however, which could potentially build a troubling dynamic for Vikings fans. If Peterson feels slighted, it could drive him elsewhere — possibly to the Oakland Raiders.
In odds revealed last week by Bookmaker.eu, the Raiders were tied with the New England Patriots for the third-best odds to sign Peterson (+1000).
The Packers were given the second-best odds (+260), and are directly behind the Vikings at +250. The possibility of Aaron Rodgers AND Adrian Peterson teaming up? Yikes.
Photo Credit Getty Images
Photo Credit Getty Images