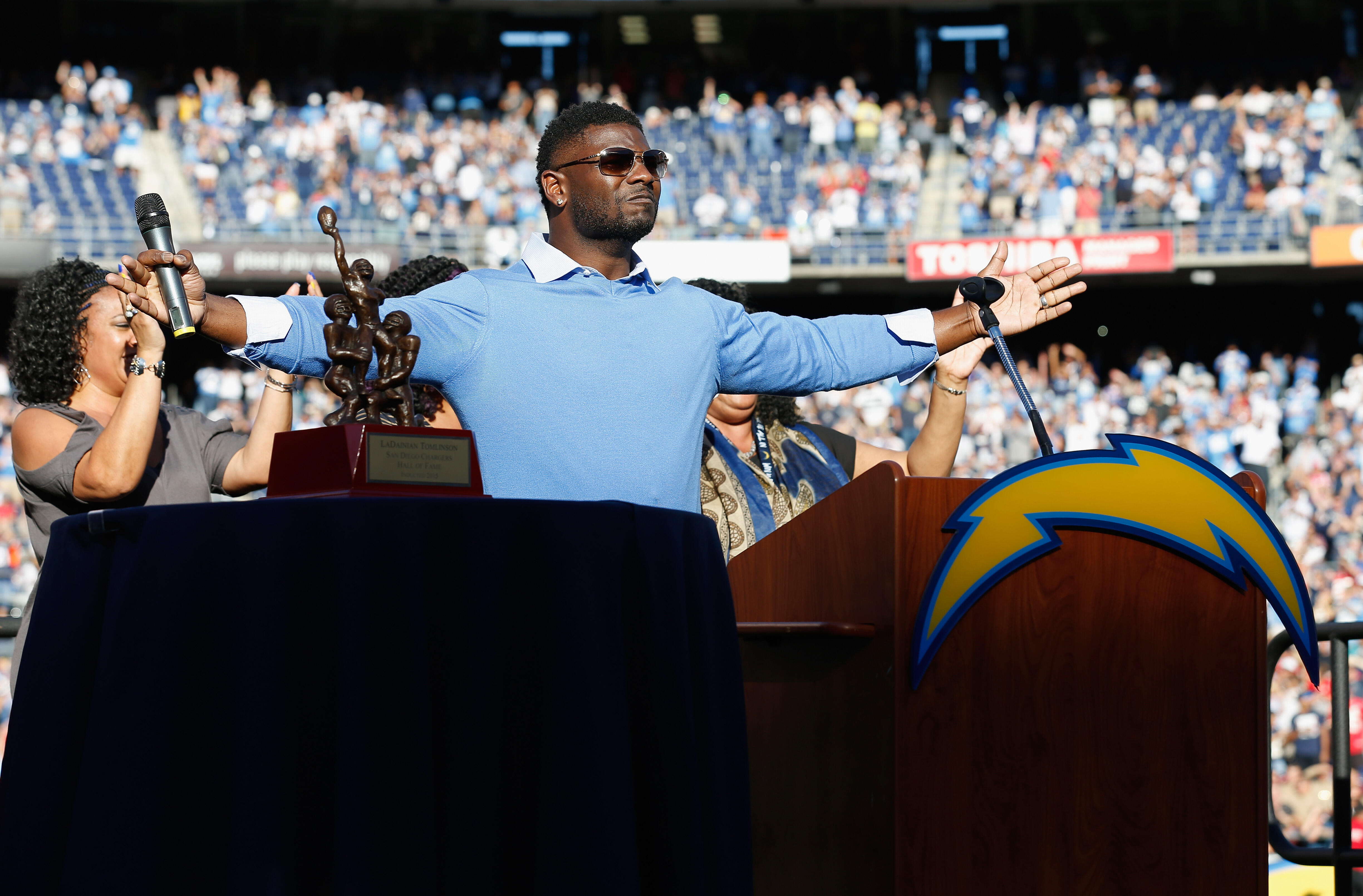 "Should this man be denied the opportunity to make a living?"
Chargers fans in San Diego are, reasonably, still irked by the team's recent relocation to Los Angeles. With anger and frustration also comes irrationality, which was on full display this week after AM 570 LA Sports' Fred Roggin reported that LaDainian Tomlinson will join the Chargers front office.
Fans in San Diego took to social media, calling Tomlinson a 'sellout' and 'company man', which prompts the question: Why is Tomlinson on the receiving end of such hate for merely advancing his career with an organization he loves?
Fred Roggin and Rodney Peete discuss below.
Photo Credit Getty Images