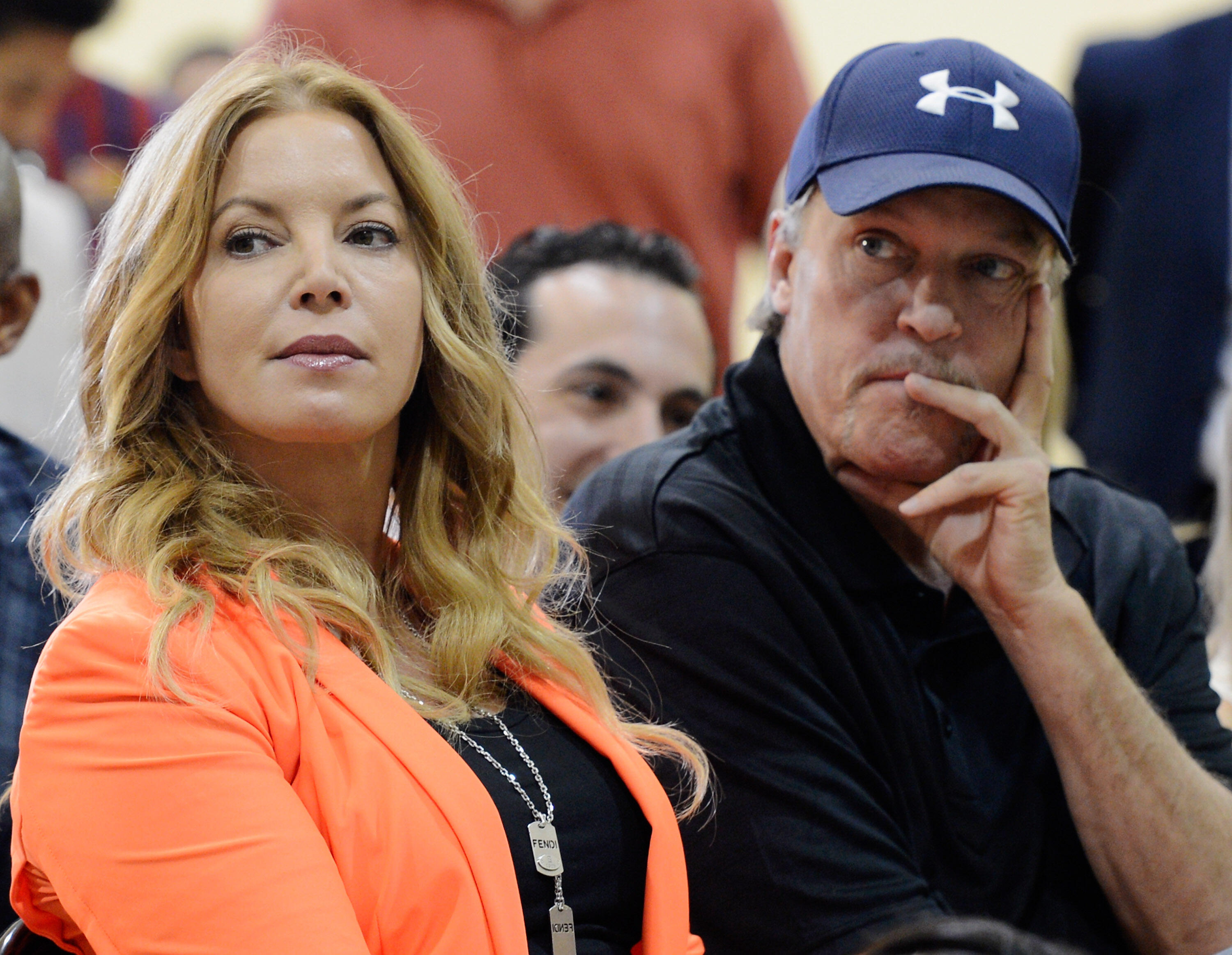 Lakers Insider Mark Medina joined Fred Roggin and Rodney Peete on Wednesday to discuss the fallout from the franchise's recent hirings and firings. One revelation Medina makes is that Jeanie Buss' distrust for the front office under Jim Buss and Mitch Kupchak significantly impacted the timing of the moves.
"The distrust that Jeanie Buss had for the front office with Jim Buss and Mitch Kupchak was so deep that she was fearful they may make another catastrophic move before the deadline," Medina said. "This was a way of yanking the keys before crashing the car."
Listen to the full interview below.
Photo Credit Getty Images