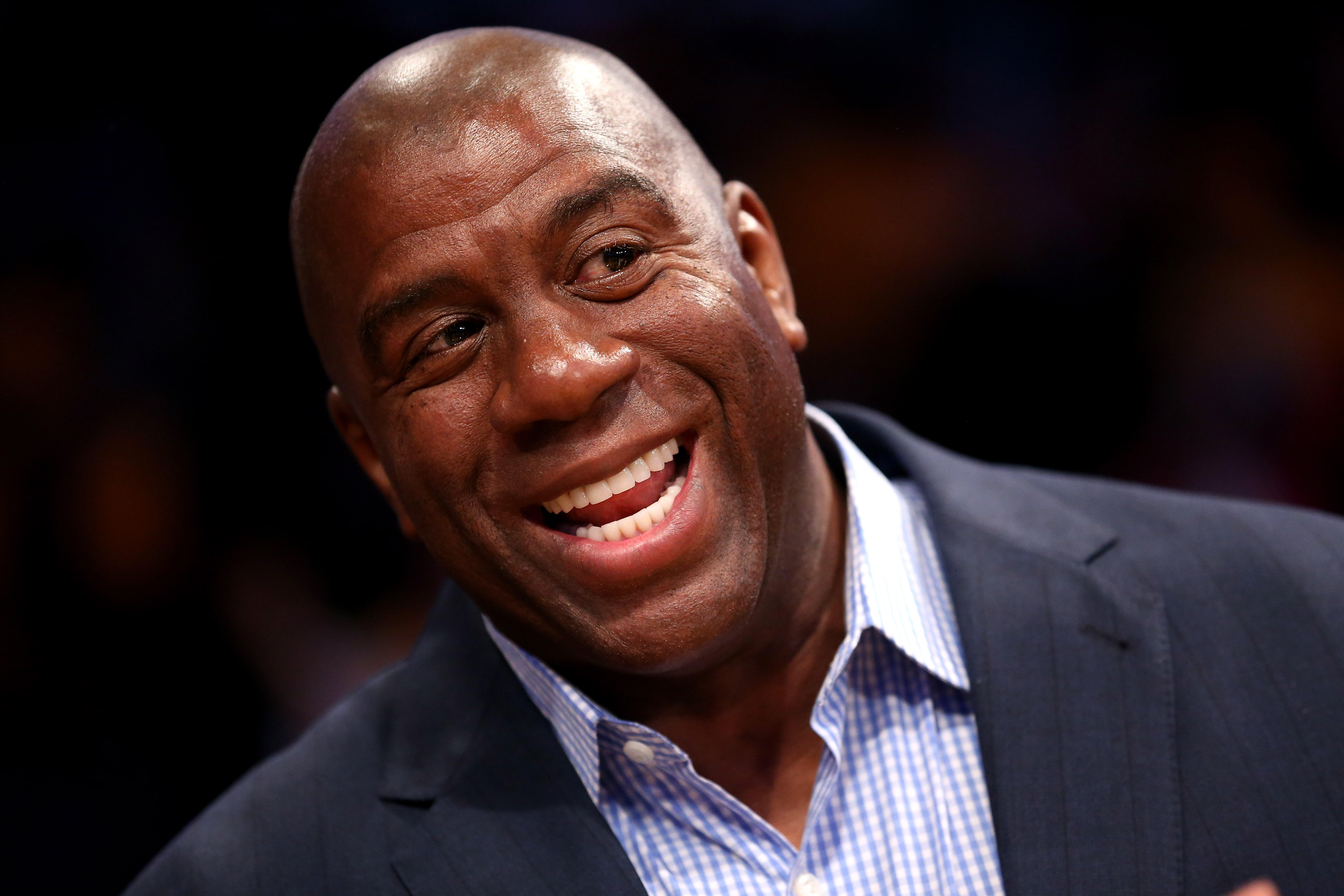 The Los Angeles Lakers turned heads on Tuesday with a major announcement just two days before the NBA trade deadline: Lakers Hall of Famer Magic Johnson is in as President of Basketball Operations, and General Manager Mitch Kupchak, Executive VP of Basketball Operations Jim Buss and VP of Communications John Black are out at their respective posts.
The news was undoubtedly a bombshell, coming just two days before an NBA trade deadline at which the Lakers are presumed to be active. Given the developments since Johnson's arrival as a team advisor earlier this month, however, it became evident that major changes were on the horizon.
The lack of reports emerging from a meeting between Johnson, Buss and Kupchak on Monday now makes much more sense, which Fred Roggin and Rodney Peete point out.
"So, what was that meeting? You only have to put two and two together," Roggin said. "That was the day he was telling them it was done. That was the meeting. There was no 'okay, what do you guys think about the future?' Monday was the end."
A telling sign as to how long these moves have been in the works is that the Lakers appeared to have general manager candidates in place within moments of Kupchak's departure becoming public. Rob Pelinka, the agent for Kobe Bryant and James Harden, as well as fellow sports agent Arn Tellem, were two names to emerge instantly.
Another factor driving the inevitability that Johnson would take over a vital role within the organization is the seemingly constant connection he's had with the Lakers — dating back to his arrival as a No. 1 overall draft pick out of Michigan State in 1979.
"[Magic] has always been involved in some capacity," Peete said. "That's his team, and that's his passion...It was never going to be just an advisory role."
Roggin and Peete break down all the latest regarding the Lakers' front office moves below.
Photo Credit Getty Images